AumaKhua-Ki® Lecture

Sunday, October 29, 2017 from 4:00 PM to 5:30 PM (EDT)
Event Details
AumaKhua-Ki®  International
Presents
AumaKhua-Ki ® 

Lecture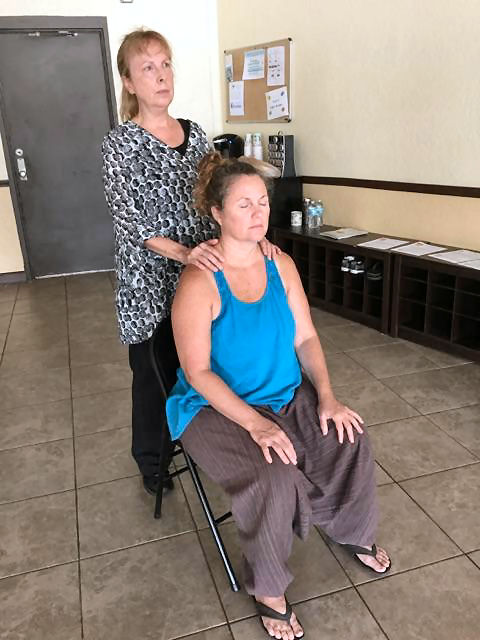 with  
Rev. OJELA FRANK, LMT
Author and AumaKhua-Ki ® GRAND MASTER
Sunday, OCTOBER 29, 2017  ~  at  4 - 5:30 PM           
Ojela will give a short talk about AumaKha-Ki ® and demonstrate an AK Energy chair session. 
Event Fee:  by Donation.        * No CEs.
Online registration ends on 9/29/17 at 12 PM . 
At-Door registration is also available before lecture begins.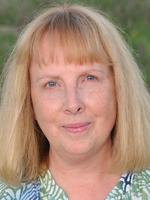 Ojela Frank, LMT, BCTMB, MSC, MSTh, certified Usui Reiki Master, has been involved in the healing arts for 48 years. She is an author, an ordained Interfaith Minister and founder of AumaKhua-Ki® Energy Balancing & Meditation. Rev. Frank's focus is energy balancing, spiritual counseling and facilitating her international clients and students to relax and open up to their true expression. Ojela has been an energy practitioner since 1980.  She is also a licensed Massage Therapist in Ocala, Florida  (MA60322). She specializes in energy balancing for local and remote clients. 
Also available:
Ocala, Florida: energy sessions with Rev. Ojela Frank by appointment.

Click HERE

to schedule a local or a Remote healing session.

Rev. Frank also offers monthly WEBINARS as live online web classes.

 Click HERE 

for more event dates.


AumaKhua-Ki® Energy Balancing & Meditation
AumaKhua-ki®(om-ah-koo-ah-kee), increases a person's capacity to channel more healing energy and elevates their consciousness to higher states of awareness. Most workshops and webinars include a powerful AumaKhua-Ki® Attunement, complete instruction in AKEBM therapeutic techniques, experiential, energetic exercises, session work, a manual or handouts and an AKEBM Class Certificate. This unique and proprietary information is passed from a certified AumaKhua-Ki® Instructor to the student.
AumaKhua-Ki® Energy Balancing & Meditation offers beginner, intermediate and advanced seminars and webinars. There are also several certifications:
AumaKhua-Ki® Energy Balancing 1
AumaKhua-Ki® Practitioner 2, 3 & 4
AumaKhua-Ki® ENERGY MASTER
AumaKhua-Ki® TEACHER 1, 2 & 3
AumaKhua-Ki® ENERGY MASTER Practitioner
AumaKhua-Ki® MASTER INSTRUCTOR 1st, 2nd, 3rd & 4th Degree
AumaKhua-Ki® GRAND MASTER 1st & 2nd Degree
AK Energy Balancing Levels 1 through AK Energy Master Class include an AumaKhua-Ki® Energy Attunement. Some of the advanced AK Teacher classes include higher frequency attunements. (Attunements are done at the workshops, or remotely for online students.)
(For more details about our AumaKhua-Ki ® Certification Programs, visit:  www.AumaKhua-Ki.org .)
© 2013-2017     
Save This Event
When & Where

The Martial Arts Center
3233 SE Maricamp Rd.
Ocala, FL 34471


Sunday, October 29, 2017 from 4:00 PM to 5:30 PM (EDT)
Add to my calendar
Organizer
AumaKhua-Ki ® International
AumaKhua-Ki ® Energy Balancing & Meditation. Discover how to elevate your vibration and experience heightened states of consciousness. AumaKhua-Ki® is a high-frequency energy experience. All can benefit from these relaxing and therapeutic sessions. AumaKhua-Ki® Energy balancing for family, friends, clients and pets.
We offer courses for quantum transformation. Some of our courses include: AK Energy Balancing 1, 2, 3, 4, AumaKhua-Ki® Energy Master and Instructor certifications. We also offer classes in Meditation & Breathwork, Qigong, Rebirthing and Usui REIKI (Levels I, II & Master certifications). Our headquarters is located in Ocala, FL. We also offer Online Distant-Learning and teleseminars. We are looking for people & organizations to host us for seminars. Some of our workshops are located in Florida, Illinois and North Carolina.
For more details, please visit our website and subscribe to our free eNews mailings. 
                   www.AumaKhua-Ki.org