Sales Have Ended
Ticket sales have ended
Visit our website to learn more about our events and AUMAKHUA-KI® Energy Healing & Meditation at: http://www.aumakhua-ki.org
Sales Have Ended
Ticket sales have ended
Visit our website to learn more about our events and AUMAKHUA-KI® Energy Healing & Meditation at: http://www.aumakhua-ki.org
Description
AUMAKHUA-KI® Energy Healing 4
ATTUNEMENT WEBINAR SERIES
4 Live, Interactive, Energetic Web Classes
and
SoulQI-KA ™ Empowerment Session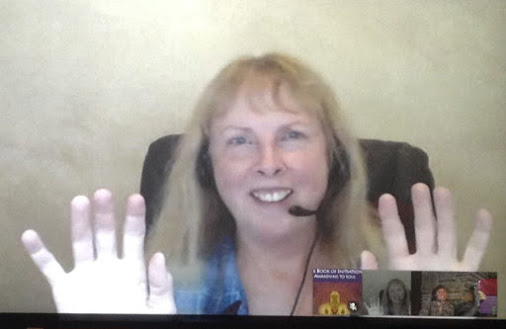 with
AUMAKHUA-KI® GRAND MASTER
Rev. Ojela Frank, LMT



Monday, OCT. 17
AND
Friday, OCT. 21
AND
Monday, OCT. 24
AND
Friday, OCT. 28
Web Class hours: 6 - 9 PM ET
Four Live, Interactive and Energetic WEBINARS from the comfort of your home.
LEARN HOW TO MEDITATE AT A HIGHER FREQUENCY.
AK CHAKRA HEALING vs. CHAKRA BALANCING.
LEARN HOW TO DO 7-DAY AK REMOTE HEALING SESSIONS.
INCREASE YOUR AWARENESS WITH ENERGY SENSITIVITY.
RAISE THE AMPLITUDE OF YOUR CONSCIOUS STATE.
INCREASE THE ENERGY FLOW MOVING THROUGH YOUR CHANNEL.
LEARN ADVANCED ENERGY HEALING TECHNIQUES.
AUMAKHUA-KI®

Energy Healing 4
(4- WEB Class sessions)
Learn techniques for doing advanced AUMAKHUA-KI® sessions for self and others. Participants will gain skills in performing Energy Assessments, doing hand placements for supine and prone client positions during AUMAKHUA-KI® table sessions, Energy Balancing, Chakra Healing, Aura Healing I and more advanced energy techniques. Become skilled at building internal qi. Learn ways to use AUMAKHUA-KI® by observing demonstrations and performing applications for clients with different physical ailments. Class includes plenty of hands-on training so all attendees can experience giving and receiving advanced AUMAKHUA-KI® sessions at a distance. Participants will also learn how to do an advanced level of AUMAKHUA-KI® Energy Healing for seated clients. This four session event includes a brief review of AUMAKHUA-KI® Energy Healing 3 class with Q & A segment, an AUMAKHUA-KI® Level-4 Attunement, a class workbook and a certificate of attendance.
Bonus Session: Receive a SoulQI-KA ™ Empowerment, a Sound Healing and a personal Mantra based on your unique frequency. Private web chat session is by appointment only. (Session Value: +$150.00)
Prerequisite: AUMAKHUA-KI® Energy Healing 3.
Attend 4 webinar sessions to complete the full course.
AUMAKHUA-KI® Energy Healing 4: WEBinar Series $457.00


Part 1: October 17 from 6 - 9 PM ET
AKEH Level-4 ATTUNEMENT, Instruction & Practice Sessions
Part 2: October 21 from 6 - 9 PM ET
AKEH4 - How to Do AK Chair & AK Table Sessions & AK Beaming


Part 3: October 24 from

6 - 9 PM ET
Level-4 AK Remote Sessions, Advanced Energy Meditation Practices


Part 4: October 28 from 6 - 9

PM ET
Advanced AK Energy Sessions & Auric Healing 1
AKEH 4 Live WEB Class Fees:

$457.00
Ticket sale ends at 10/15/16 at 7 PM (ET)




(Lower class fees available with Early Bird registration & Combined class packages.)
Click HERE to see the upcoming AKEH webinars with Ojela.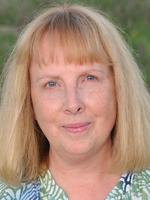 REV. OJELA FRANK, MSC, MSTh, LMT has been involved in the healing arts for 47 years. She is an Energy Wisdom Guru offering the gift of spiritual initiations since 1986. She is author of several books on healing and personal growth. Ojela is an ordained Interfaith Minister and a graduate from The New Seminary (NYC, NY). She became a Reiki practitioner in 1983. She is a certified Usui Reiki Master and a Qigong practitioner. Ojela is Creator of AUMAKHUA-KI® Energy Healing & Meditation. She has helped thousands through her sessions, classes and books.
"Feel the AK BLISS"
Once you register and pay for the class, we will send you an email with more details on how to prepare for this special web class. You will also receive an email with a link to the live streaming just before the event start time.
***********************************************************
Each level of AK Energy Healing includes an AUMAKHUA-KI® Attunement!!! The energy attunement is done before the webinar. You will be attuned and aligned with the sacred AUMAKHUA-KI® energy symbol(s) so they activate in your palm chakras immediately when you learn about them. You will learn how to activate your healing channel at 100% using the AUMAKHUA-KI® Energy to connect more with the Divine Light. The AUMAKHUA-KI® courses are for beginners, as well as, for experienced energy practitioners. Whatever is your current resonance, it WILL be raised to a higher frequency when you are attuned by a certified AUMAKHUA-KI® TEACHER. Each level of the AUMAKHUA-KI® courses is a steady progression towards energetically awakening. Many students have shared that there is nothing else like AUMAKHUA-KI®. If you have been looking for a Path to AWAKENING, this is definitely one of them! It took Ojela Frank, the founder of AUMAKHUA-KI® Energy Healing and Meditation, more than 40 years to discover this powerful energy system!!!

Learn more about the AUMAKHUA-KI® Practitioner & Teacher certification programs by visiting the website: www.Aumakhua-Ki.org
(Lower class fees available with Early Bird registration & Combined class packages.)
RAISE YOUR FREQUENCY WITH AUMAKHUA-KI ®
See Ojela's website for more details about her upcoming events. More AK webinars are scheduled from September through December for those interested in completing the AUMAKHUA-KI® MASTER Certification Program by December 2, 2016. Teacher certification courses will start up in 2017 for those interested in teaching AK Energy Healing workshops.
There are no CEs for our webinars.
© 2013 by Ojela Frank