BizBaz @ Home brings all the things you love about a convention to the INTERNET: vendors, live entertainment, contests, giveaways, and more!
About this event
Let's host an online convention!
Attend our online pop-up from ANYWHERE IN THE WORLD on August 21st! Skip the lines. Skip the travel expenses. Skip the lack of personal space. Attend our event from any device with an internet connection! We have so many epic things planned for you:
🎨 10 artists of all mediums + styles. Each will have their own BizBaz sale/promotion! 🎨
🎶 Music performance 🎶
🖍️ Coloring Contest with a cash prize 🖍️
😻 Pet Costume Contest with cash prize 😻
🌼 Exclusive pin featuring Doki dressed as our favorite retro mouse! 🌼
🎮 Jackbox game tournament of TEE KO with a cash prize 🎮
🧠 Trivia contest with a cash prize 🧠
💖 Charity raffle basket filled with goodies worth over $200! 💖
🎟️ Cosplay Contest with a cash prize 🎟️
🧺 Hourly giveaways with flair from each vendor and other freebies 🧺
🎤 Artist panel with our vendors. Get to know us, hang out, and ask questions!🎤
Join our online expo from the comfort and safety of your couch! 🐶🤖🎉
*Vendor lineup, rules to enter the contests, and the rest of the details are all on the Online Event Page attached to your ticket after you register! We will be adding more details as we get closer to the event. You can also see all of the details in our free Discord group. Click here to join: https://discord.gg/vz2At2FePU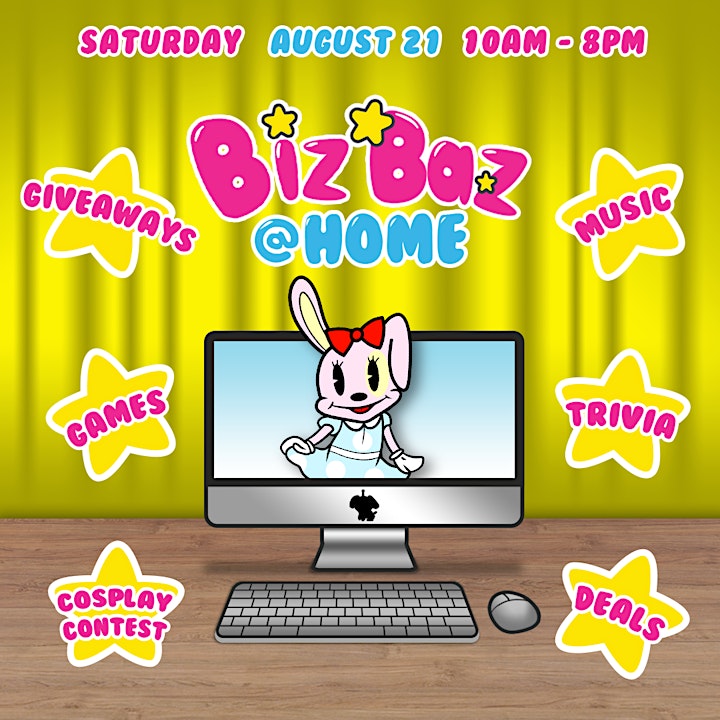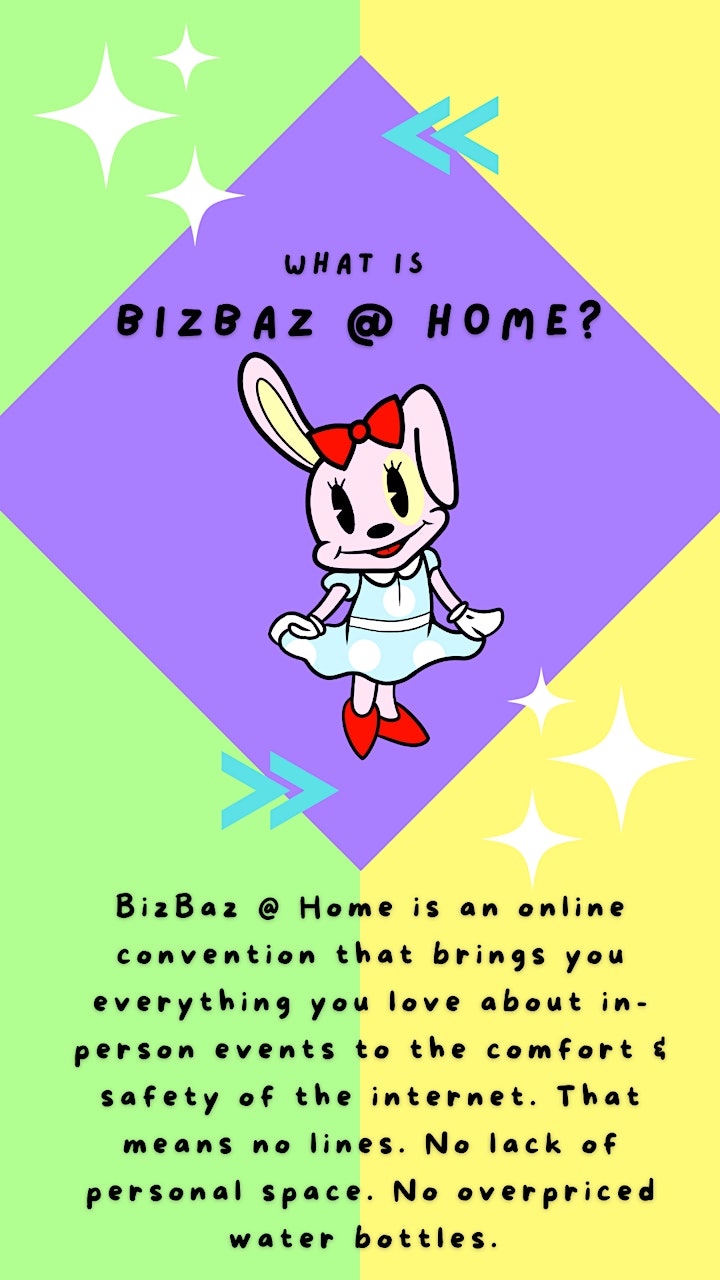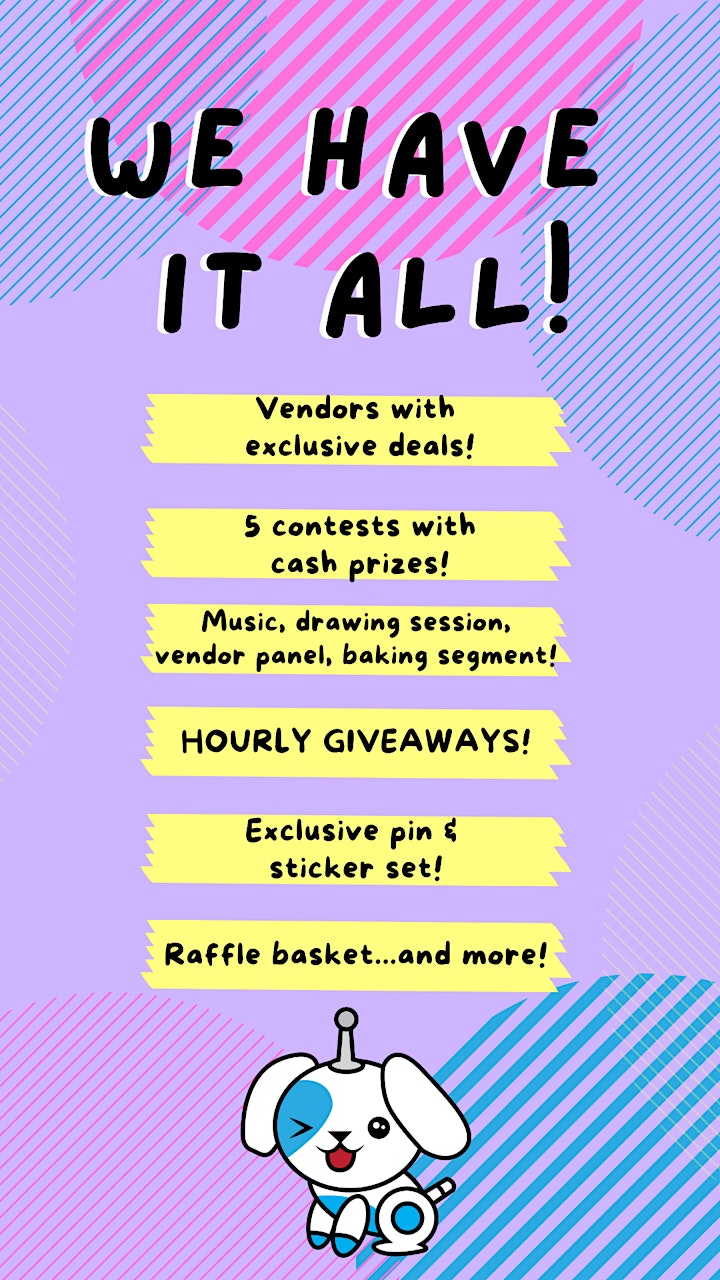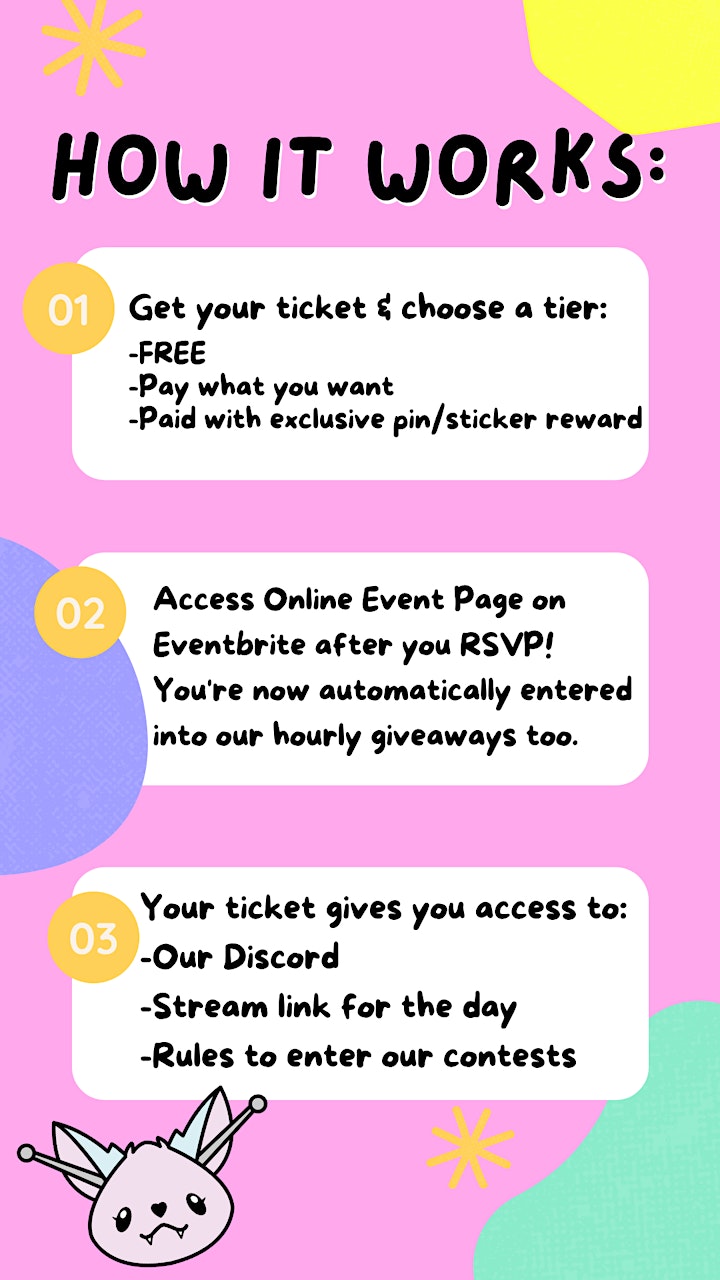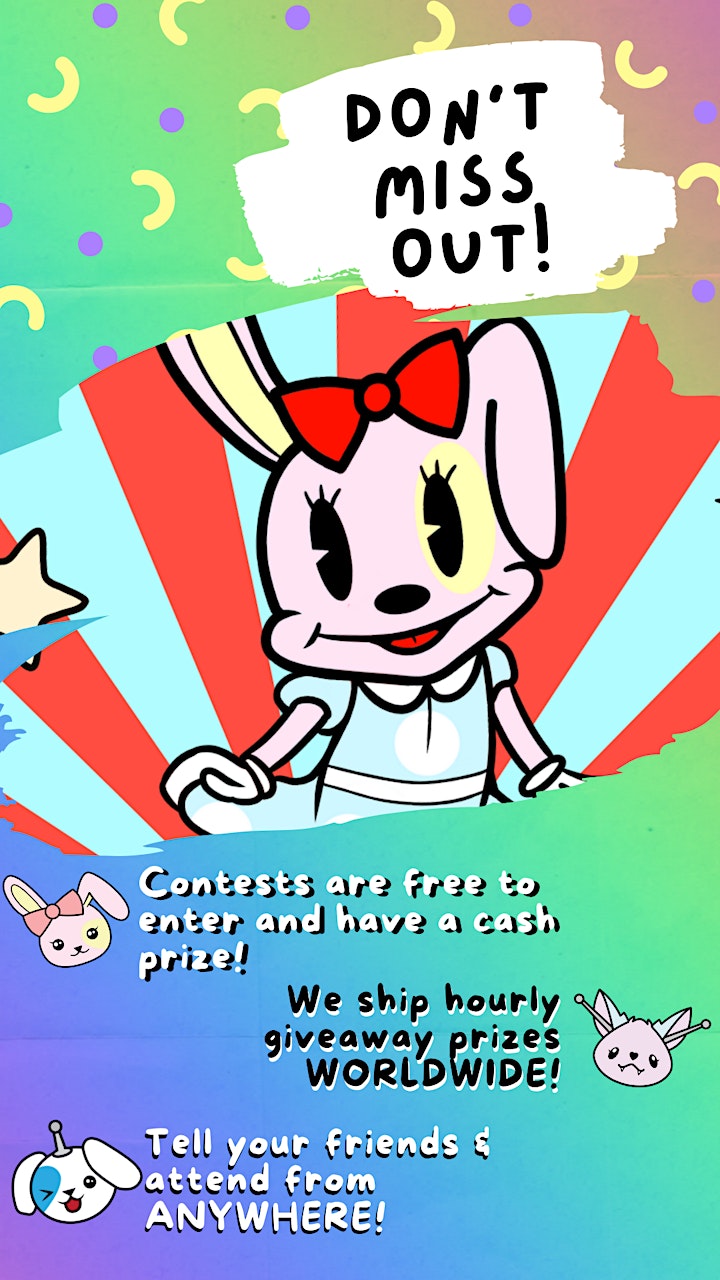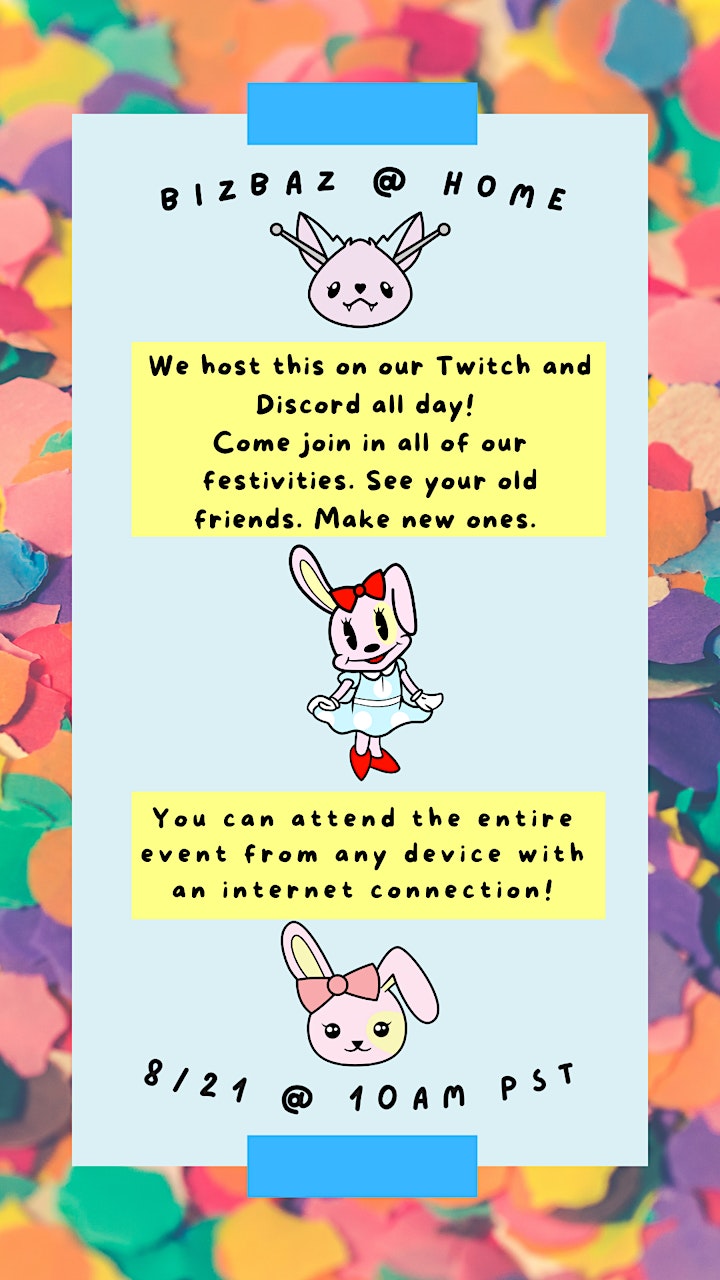 Organizer of August's BizBaz @ Home!
What is BizBaz Club, you ask?!
BizBaz Club is a community of artists supporting artists in a positive & inclusive way. We founded BizBaz Club (formerly Bizarre Bazaar SD & B2 Kawaii Gift Shop) in 2018. Despite the rebranding, our mission still remains the same!
The structure of BizBaz Club is a consignment shop representing over 150 artists all over the world! We sling their wearable art to help promote them and connect people to new creators. We have pins, patches, stickers, prints, jewelry, apparel and more!
We also host monthly pop ups for artists and lovers of art! BizBaz Club has vendors, live entertainment, exclusive collectibles, contests with cash prizes, giveaways and more.
The cherry on top of BizBaz Club is our Discord. It's free to join and is for anyone: artist or not. We talk about our goals in there (personal or professional), network, ask for help and sometimes just share some funny memes! Join here.
BizBaz Club connects all lovers of art from creators to collectors and everyone in between. Come join the BizBaz Club today!