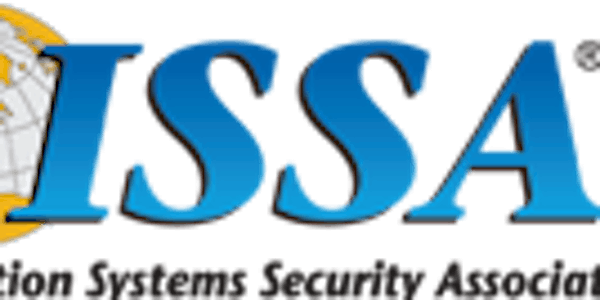 Augusta ISSA Public Meeting featuring Fernando Tomlinson
When and where
Location
Augusta University - Summerville Campus 2500 Walton Way University Hall **Room UH-248** Augusta, GA 30904
Description
The Greater Augusta ISSA invites you to join us for our next meeting on December 17th, 2019 featuring Fernando Tomplinson's talk on "A Tale of Two PowerShells".
Abstract
PowerShell has surpassed the administrative use that it was originally developed for. It now additionally serves as a capability that enables threat hunters and incident responders to illuminate malicious activity and respond to such threats. It also enables pentesters and malicious actors to gain and maintain access as well as proliferate throughout a network without bringing any additional toolkits. In most cases, the two additional uses often are not detected or known by the admins or the opposite side. We will dive into and demo a number of methods in which both sides are using or could use PowerShell to achieve their overall objectives.
About the Speaker
Fernando Tomlinson has 18 years in cybersecurity and system administration within the Department of Defense. He currently serves as the Technical Director of a Cyber Operations Center. Previously he has lead multi-level Digital Forensics and Incident Response (DFIR) and threat hunting teams. He is also a collegiate cybersecurity Adjunct Professor who enjoys contributing to the community through his blog at https://cyberfibers.com and projects at https://github.com/wiredpulse. He is the developer of PoSh Hunter (https://posh-hunter.com) and co-developer of Under the Wire (https://underthewire.tech), which both are interactive PowerShell educational platforms. Additionally, he consults with Reliable Cyber Solutions (https://rcybersolutions.com), a company focused on cybersecurity training and certification.
About the Greater Augusta ISSA
The ISSA is an international organization of Information Systems Security Professionals. Read more about the Global ISSA at http://www.issa.org. The Greater Augusta Chapter of the ISSA meets quarterly. We invite you to attend our meetings to meet with other local security professionals, to network, share ideas, receive technical training, and to have fun while you earn CPE's.
Members receive exclusive benefits such as discounts on training and social "meet and greet" opportunities with some of the industry's celebrities. The discounts on a single course can pay for your membership for the year! If you're not a member already, please see http://augusta.issa.org/p/membership.html.
Follow us on Twitter! https://twitter.com/augustaissa
Where
The presentation will be at Augusta University in University Hall room UH248. For a map showing the location of University Hall, please see the Parking Pass (which you'll need to print and place on your dashboard).
When
Pizza will be served at 6:30PM and the meeting will start at 7:00PM.
6:30 Pizza and Networking
7:00 Opening Remarks and Chapter Business
7:15 Featured Speaker
This is a FREE public meeting, but you must register to reserve your seat.
Thanks to the Augusta University Cyber Institute and Hull College of Business for providing the meeting space!