"August to June" A film by Tom and Amy Valens
Location
Regent Theatre
7 Medford Street
Arlington, MA 02474
Description
September 18, 2013, 6:30 p.m.
Regent Theatre, Arlington, MA
The National Institute for Student-Centered Education (NISCE), along with Schools for Children, Inc. (SFC), are proud to present "August to June Bringing Life to School!" a documentary film by Tom and Amy Valens. The movie, the first in our Documentary Film Series on Education, is a perfect follow up to Race to Nowhere.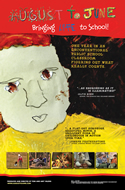 "August to June" is a documentary celebrating education values we are on the brink of losing in the single-minded pursuit of higher test scores! In the era of No Child Left Behind rigidity, the movie is filmed during the year in a public school classroom happily going against the current. The film follows 26 8-10 year-olds as they write poems, raise chickens, resolve differences and find their own voices.
With humor and poignancy "August to June" reveals some of the complexity involved in a meaningful education and gently asks audiences to stop and consider how we achieve the goal of curious and creative adults able to support a democratic society.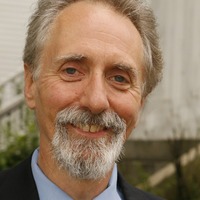 After the film, Monty Neill, Ed.D., author and Executive Director of the National Center for Fair & Open Testing, will lead a discussion reflecting on the film's messages.
See film's trailer and learn more about NISCE and Schools for Children.
____________________________________________________________________________________

For more information about the Film Series or becoming a sponsor, please contact Alyssa Kierkegaard at alyssak@nisce.org.
Press inquiries, please contact mtringali@schoolsforchildreninc.org.