Description
**SEATS ARE LIMITED**
This is an invitation for change-making, progressive women business leaders to connect with each other and receive the necessary business training and support to become inspiring business leaders in their community.
Each event in the series (held monthly) will be focused on fostering real, meaningful connections with other women AND on yin+yang trainings. There will be two interactive talks by experts: one for developing your inner/personal skills and the other on practical/business/strategic skills.
The talks for August event are:
(Yin) How the Mother Wound Keeps Women From Playing Big (and 5 Ways to Heal) by Puja Madan



(Yang) Multipliers Over Diminishers: Spotting Characterstics of Leaders Who Will Multiply The Genius of Others by Danya Shea
Light snacks will be provided. Please scroll to the bottom for parking tips.
(10% of all proceeds from this event will be donated to Harbor House of Central Florida, a non-profit state-certified domestic violence shelter)
About August's Guest Expert: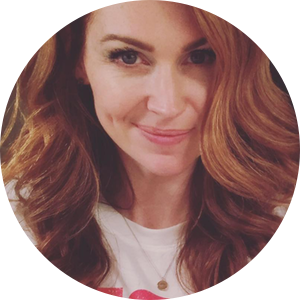 Danya Shea Glenny is the co-founder of Fervrco and is by trade a chief marketing officer driven by financial outcomes and high-impact collaborations. She is guided by a deep understanding of the new rules of the new economy, and is an advisor for economic growth through entrepreneurship. If you need actionable insights into your customers, market dynamics and key partners She systemati-cally leverages technology, empathy and influe.nce to gain this insight, drive revenue and chart sustainable growth. In the community, she is known as a trusted ally in the fight for equality for marginalized groups. Other favorite geek-out topics include her kids, travel, horses and scotch.
About Your Host: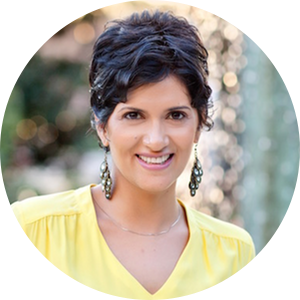 Puja Madan is a leadership coach, author and speaker specializing in supporting women entrepreneurs to build their business with intentional productivity and mindfulness. She's the creator of WildRadiantWoman.com and Productivity Archetypes.
Originally from India, Puja's qualifications include an MBA, 8 years in tech startups, and 12+ years of meditation and spiritual development. She's passionate about bringing wisdom from the East to support mission-driven entrepreneurs to explore their full potential without burning out.

Puja lives in Orlando, FL and and holds in-person retreats and playshops. She coaches women around the world via Skype. She is the best-selling co-author of Unleash Your Inner Magnificence and 365 Ways to Connect with Your Soul. Puja also contributes regularly to publications like the Huffington Post, MindBodyGreen and ElephantJournal.
Access and Parking Tips:
Canvs is a coworking space housed inside the Exchange Building. Once you walk in, you will see doors with Canvs branding. The conference room is on the right of the entrance.
There is a parking lot across the street (it's the cheapest and most convenient). Other options are the Library Garage and 37 East Washington Street Garage.