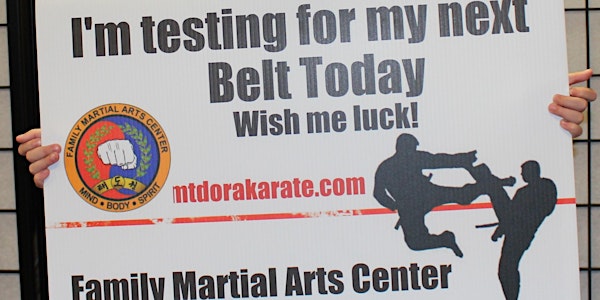 August Rank Testing
Students that have qualified will test for their next rank: Please read e-mail for a list of these qualifications
When and where
Location
Family Martial Arts Center 3755 Lake Center Dr Mount Dora, FL 32757
About this event
Students that have qualified will test for their next rank. You must have completed the following:
1. Have at least 30 attended classes between testing's (or as a white belt)
2. Not tested for rank in the last three months (
3. Filled out the AUGUST TESTING FORM (Available in the office) and turned it in NO LATER THAN Tuesday, August 23rd. (Students that have not turned in their form CAN NOT TEST)
4. Completed four testing reviews
5. Turned in a SIGNED Intent to Promote letter (School age children only)
Family and friends are invited to attend. Questions? Call us at 352-383-0898
We may have a SPLIT TESTING (White to Blue start at 10:00am, purple through black start at 11:30am)
We will keep you informed.