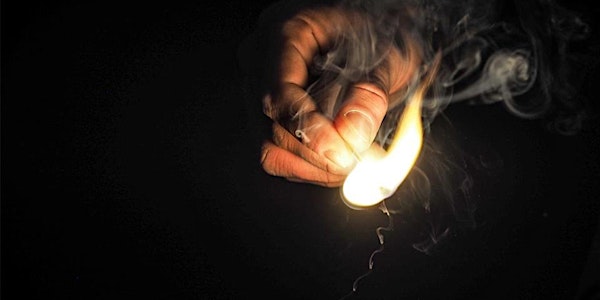 August Men's Fire
Men's Fires - Discover * Connect * Renew
When and where
Location
Weaverville Rocky Hollow Weaverville, NC 28787
About this event
NOTE - Masks optional. We are expanding the number of seats available given this is an outdoor space and we can open the doors to the council house.
Fire embodies the spirit of heart transcending all that divides us.
Men receive a lot when they gather together and connect authentically and vulnerably with other men. Firekeeper Patrick Hanaway facilitates the space creating an essential container for listening, sharing and support. We come together with respect, compassion, and honest exploration. Feel free to invite other men to join us.
For practical reasons, we need each person coming to reserve a seat via Eventbrite.
We are lifting all mask requirements while still welcoming you to wear a mask if you feel more comfortable. 
Seating is limited to 15 men.
We have some blankets and back jacks on site but please bring what you need for your own comfort.
Our fires are drug and alcohol - free - except for an occasional toast.
TO LEARN MORE ABOUT SACRED FIRE : https://sacredfire.org/
TO LEARN MORE ABOUT OUR LOCAL SACRED FIRE COMMUNITY: https://www.sacredfireasheville.org/
________________________________________________________________________________________________
DETAILS AND REMINDERS
HELP with SET-UP: We always need 2-3 people to arrive 30 minutes early and help set up.  Will you help this month?  Contact Lisa our firekeeper - firekeeper@sacredfireasheville.org or (828) 768-3302. 
COST: While listed as a free event, donations even as small as $5 are really helpful. Funds collected help offset the expenses involved in hosting monthly fires and events. Suggested donation of $5 - $20 can be made in onsite in the "fire gourd" or via paypal. Be sure to uncheck the "Paying for goods or a service" box, because we are friends and family. Thank-you for your generosity❣️
VENUE: You will be coming to the land and Sacred Fire Council house where we live. Please respect that this is our home. Drive slowly on the road into our neighborhood. With the great blessing of the Council House, we gather rain or shine. https://atf.sacredfire.org/2019/04/10/sacred-fire-asheville/
DIRECTIONS & PARKING: directions will be in your confirmation letter from Eventbrite. If there are any modifications to the parking instructions, you will receive them in an email reminder before the event. Please check your junk mail for your ticket confirmation.
IMMERSE in NATURE: As always, you are welcome to arrive early and immerse yourself in nature along 2 miles of trails and river (walk at your own risk). Maps are in the box at the large wood shed near the parking area. 
CANCELLATIONS: If you need to cancel for any reason, please do so ASAP via so that the next person on the waiting list can have an opportunity to participate.
Go to the Eventbrite confirmation email.
Click on "View event details".
On that page, in the upper right corner, there is a little icon that looks like maybe a little person: click on that and you'll see your name, etc.
Click on the "Tickets", and you can choose "Cancel Order".
WEATHER: We gather rain or shine. 
Thanks for your care.
Media Disclaimer: We periodically take photographs at our events for outreach purposes. Our media volunteers are respectful.  Please let the firekeeper or event host know if you do not feel comfortable with photos.  When you register for an event, you agree to your photograph being used in our materials, unless you inform the host or Firekeeper otherwise before the event begins.