Description
Presentation Title: PaaS Security Guidelines
Speaker: Wisnu Tejasukmana - Cloud Security Engineer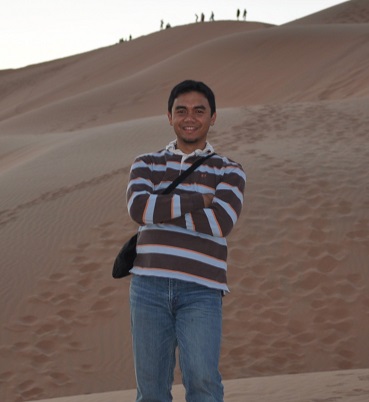 Abstract: Platform as a Service (PaaS), is a rapidly growing offerings in the cloud computing environment. PaaS is one of the most dynamic areas of cloud computing, where new services are offered at a fast pace. There is however some confusion about the definition of PaaS and the capabilities that should be expected of a PaaS offering.
One of the major challenges by cloud customers are the fact that many different types of cloud services are given the label "PaaS", it can be difficult at times to evaluate what is being offered by the cloud service providers, even harder to compare offerings from different providers. Most importantly, for the purpose of this guideline, there are still confusions as well to wrap our heads around understanding how to properly apply security around PaaS environment
PaaS imposes additional restrictions to IaaS on how the various contents can be segmented based on their security attributes. This document aims at framing such a segmentation exercise, while benefiting from the additional agility that PaaS has to offer.
Finally, this guideline attempts to provide an organization with an understanding of the range of capabilities that PaaS offerings provide and offer guidelines on securing PaaS environment for any users who develop their applications using PaaS service layer.
Current Projects: Encryption (in transit and at rest), PaaS security, CASB, Cloud Security Tools, penetration tests, Internal Assessment Process.
Speaker Bio: 18+ year with Schlumberger IT experience covering IT service, servers and now focusing and enjoying all the challenges that comes with Cloud Security. I have worked with Schlumberger in different geographies in Middle East, Asia Pacific and currently in North America, one of the few things that keeps me engaged working for a big corporation such as Schlumberger.
Prerequisite: An interest in information security
CPE Hours: 1
ISSA Lunch Sponsor: BlueVoyant

Tired of MSSP's that just send alerts, but require you to take the action?
BlueVoyant's Global Threat Intelligence, Incident Response Services, and Managed Detection and Response Platform blend together to deliver 24x7 managed security services, where our SOC analysts will actually remediate indicators of compromise in near real time on behalf of customers.
Additionally, the accuracy and breadth of BlueVoyant's security coverage is informed by world leading global threat intelligence, which captures and processes 40% of the worlds' internet traffic every day; a larger dataset than any other security provider in the world.
Meeting Agenda:
11:15 a.m. Registration / Networking

11:30 a.m. Luncheon / Networking

11:45 a.m. Chapter Business Meeting

12:00 noon Keynote Presentation

e
Please Note: The South Texas ISSA Chapter may record (Video and or Audio and or Photograph) the monthly chapter meetings for 2016. We may record (Video and or Audio and or Photographs ) at this event as we believe it brings great value to our membership. While we are not planning, or anticipating, to record (Video and or Audio) the general audience, we are obligated to inform you that you may be recorded (Video and or Audio and or Photograph) during the course of the event. Therefor as a condition of attendance to the event, we require the following release and consent for use.
Effective as of May 12, 2016 and beyond CONSENT and RELEASE is being granted by the REGISTRANT(RECORDED PARTY) to South Texas ISSA (the RELEASED PARTY) to use Video and or Audio and or Photographic recordings taken during the South Texas ISSA Chapter Meetings. I confirm that the RECORDED PARTY is an adult and is fully authorized to agree to this Consent and Release. In exchange for access to the Chapter Meeting and payment as indicated in the fee structure, the REGISTRANT/RECORDED PARTY hereby grants consent to South Texas ISSA and or its agents (collectively, the RELEASED PARTY) and authorizes the use of any and all Video and or Audio and or Photographic recordings taken of me and any reproduction of them in any form in any media whatsoever and any derivative work based hereon throughout the world, for the use of documentation, publicity, promotion, and advertisement of the RELEASED PARTY events. The REGISTRANT/RECORDED PARTY also consents to the use of his/her own name or any fictitious name which may be employed in connection with the aforesaid Video and or Audio and or Photographic recordings. The REGISTRANT/RECORDED PARTY hereby releases any and all claims for Video and or Audio and or Photographic materials collected at this event for the sole use of documentation, publicity, promotion advertisement of the RELEASED PARTIES events. The REGISTRANT/RECORDED PARTY hereby waives any right that he/she may have to inspect and/or approve the documentation, publicity, promotion and advertisement materials that may be created from them. BY COMPLETING THE REGISTRATION, THE RECORDED PARTY WARRANTS THAT HE/SHE HAS READ THIS CONSENT AND RELEASE PRIOR TO THE COMPLETION OF THE REGISTRATION PROCESS, AND UNDERSTANDS IT, AND FREELY ENTERS INTO THIS CONSENT AND RELEASE.