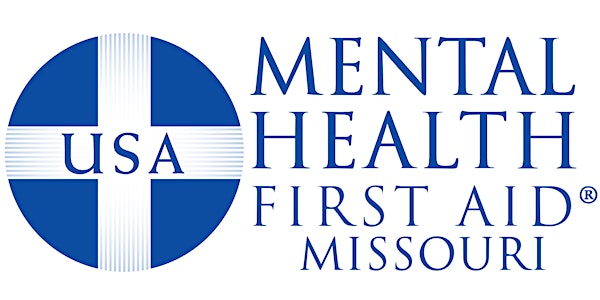 August 31 - Mental Health First Aid (Missouri Virtual Course)
Mental Health First Aid teaches you how to identify, understand, and respond to signs of mental illnesses and substance use disorders.
About this event
This training gives you the skills you need to reach out and provide initial support to someone who may be developing a mental health or substance use challenge and help connect them to the appropriate care.
The course will teach you how to apply the ALGEE action plan:
Assess for risk of suicide or harm
Listen nonjudgmentally
Give reassurance and information
Encourage appropriate professional help
Encourage self-help and other support strategies
This course is only open to participants who live or work in Missouri. The course is valued at $170 per person but is being offered to you at no cost by the Missouri Department of Mental Health.
The course requires advanced registration. Participants must register 2 weeks in advance (1 month is recommended).
Course Format:
Participants must complete 2-hours of self-paced training at least 3 days prior to the course date.
The 5.5-hour portion of the course is a small group-interactive training. Participants will join via Zoom and should be prepared to be present and actively engaged for the whole course. Participants will have 50 minutes for lunch plus two 15 minute breaks.
Technology Requirements:
Individual computer with microphone and speakers
Private room or headphones
HD webcam
Internet speed of at least 5 mbps. Test your internet speed at https://www.speedtest.net/