Description
LAST FRIDAY CONCERT SERIES
8.30.2013 7:30PM
SAN FRANCISCO WAFFLE OPERA GALA
"Best Foot Forward"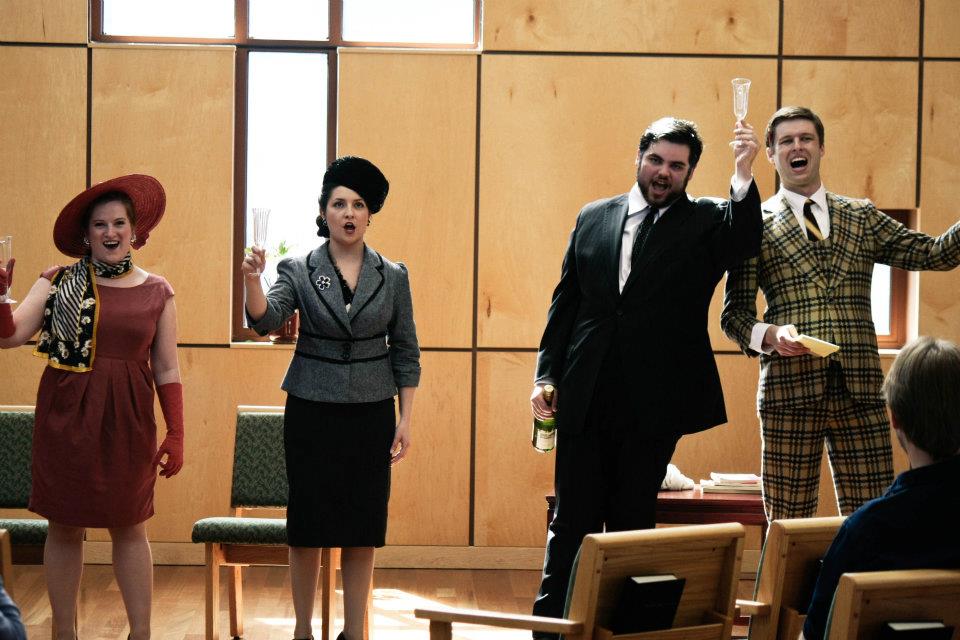 Waffle Opera is an organization founded, realized and run by a group of friends with an abiding love of opera and breakfast for dinner. Here at Waffle Opera, we believe that opera offers glamor, fantasy and escapism to everyone who hears it. We believe that classical music is for everyone. We believe that opera has the potential to speak to what is best in us all. Our goal is to create a lively, intimate operatic experience. We have devoted ourselves to creating opportunities for young professionals like ourselves to hone their craft while performing the greatest music ever written.
As an added bonus, waffles will be available after the show.
Organizer of August 30th, Friday @ Pro Arts: San Francisco Waffle Opera Gala
Called by some "the most versatile group in the Bay Area," BACH's impressive range of repertoire has included cantatas, symphonies and masses. The Opera division, incorporating stage professionals and up-and-comers, first performed at the Julia Morgan Center for the Arts, presenting a concert version of Mozart's "Le Nozze di Figaro" in December 2000. Since its inception in 1998 by graduate and undergraduate students of the Music Department of UC Berkeley, BACH has cultivated young musical talent through the performance of great classical works for audiences in the Bay Area and beyond. The group attained non-profit status in May 2002, promoting professionalism and providing tax benefits to its donors.
More information at www.bayareabach.org