Description
Federal Tax Reform Update – 8 hours of CPE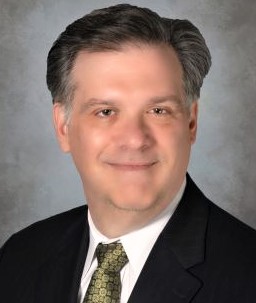 Blaise Bender, J.D., CPA, San Antonio, Texas - August 30, 2018
This seminar will cover all aspects of the Tax Cuts and Jobs Act of 2017. Specifically, among the areas associated with the New Tax Act that will be discussed are the following:
Individuals:
New Income Tax Rates
Filing Status
Suspension of Personal and Dependent Exemptions
Expansion of Discharge of Debt on Student Loans
Suspension of qualified moving expenses and moving expense reimbursement
Revised Rules on Deduction of Alimony by Payor and inclusion of Alimony Payee
Capital Gains Treatment Issues
Section 529 Plan Revisions
Implementation of New Qualified Business Income Deduction
Increase in Standard Deduction
Suspension of Overall Limitation of Itemized Deductions
Reinstatement of Medical Expense Haircut Threshold
Limitation on Itemized Deduction for Taxes
Limitation on Mortgage Interest Deduction
Expansion of Cash Contributions and Modification To Substantiation Requirements
Disallowance of Miscellaneous Itemized Deduction subject to 2% AGI
Personal Casualty Loss Safe Harbors and Future Limitations
Gambling Losses Limitation Broadened
Increase in Child Tax Credit and Implementation of Non-child Credit
Qualified Business Income Deduction
Revised Alternative Minimum Tax
Revised Kiddie Tax
Elimination of Shared Responsibility Payment
Businesses:
New Corporate Tax Rates
Reduction in Corporate Dividends Received Deduction
New Corporate Minimum Tax and Offset
Revised Section 179 Expensing
Revised Bonus Depreciation Rules
Eligibility of Building Improvement for 15 year Recovery Expanded
ADS Recovery Periods Adjusted
Businesses (continued)
New Limitations on Cash Method of Accounting
NOL Deduction Limitations
Deduction for Net Business Interest Limitation
Repeal of Domestic Production Activity Deduction
Repeal entertainment Expense Deduction
Expenses for Employer Operating Eating Facilities Limited
Limitation Deduction for Qualified Transportation Fringes
Repeal of Business Expense Deduction for Lobbying
Broadening of non-deductions or fines and penalties
New Paid Family and Medical Leave Credit
Other Business Credit Limitations
Treatment of Revocations of S Corp. Elections
Expansion of Qualifying Beneficiaries of Electing Business Trusts
Charitable Deductions for Electing Small Business Trusts
Repeal of Partnership Technical Termination Rules
Basis Reduction for Partnership Charitable Contributions
The seminar will also discussed changes that impact tax-exempt organizations, foreign corporations as well as trusts and estates.
Learning Objectives: Attendees will gain knowledge of the individual and business tax issues mentioned above, associated with the Tax Cuts and Jobs Act of 2017.
Designed For: CPAs and staff members working in tax return preparation.
Level: Update
Hours and field of study: 8 hours CPE awarded in the taxes field of study for completion.
Prerequisites and advance preparation: No specific prerequisites and no advance preparation required.
Delivery Method: Group live
Included with Your Registration: All materials; lunch; snacks; coffee, sodas and water.
Location: McLennan Community College Conference Center, 4601 N. 19th Street, Waco, Texas 76708. Registration and sign-in begin at 8 am and the course starts at 8:30 am. Bring a sweater or jacket as the temperature changes throughout the day.
If you have any special dietary needs, you must respond by Wednesday, August 15, 2018 in order for MCC Catering to meet your requests.
Invite your colleagues and friends!
Please make your reservations by Wednesday, August 15, 2018 5 pm.
However, we will continue to take reservations and walk-ins, but the price will increase.
Mail checks to:
Central Texas Chapter of TSCPA, PO Box 7834, Waco, Texas 76714
For questions, please contact Rebekah North at 254-732-3026 office, 254-715-8178 cell or centraltxed@yahoo.com