August 22nd BOSCPUG: Zack Arnold (Burn Notice), Philip Hodgetts, Ben Consol...
Sales Have Ended
Ticket sales have ended
Thank you for registering for our Thursday, August 22nd social event BOSCPUG Featuring Zack Arnold, Editor (USA Network series BURN NOTICE), Philip Hodgetts on Lumberjack and Ben Consoli on FCPX Multi-Cam. You will receive updated info on this event shortly - THANK YOU - and pass along this registration url to your friends!
Sales Have Ended
Ticket sales have ended
Thank you for registering for our Thursday, August 22nd social event BOSCPUG Featuring Zack Arnold, Editor (USA Network series BURN NOTICE), Philip Hodgetts on Lumberjack and Ben Consoli on FCPX Multi-Cam. You will receive updated info on this event shortly - THANK YOU - and pass along this registration url to your friends!
Description


THURSDAY, AUGUST 22nd BOSCPUG MEET

Featuring a special conversation with
Zack will join us to discuss his "interesting" career path as well as his editorial work on this hit TV show.
PLUS! Final Cut Pro X Workflows:
REGISTER NOW TO BE A PART OF IT!
---
Producers, Editors, Filmmakers: Get out of your production offices and editing suites to network, swap stories and business cards, discover talent and crew for your next project - and interact with members of Boston's Production and Post community.


SCHEDULED AGENDA:
FEATURED:
- A Conversation with Zack Arnold (USA Network's Burn Notice)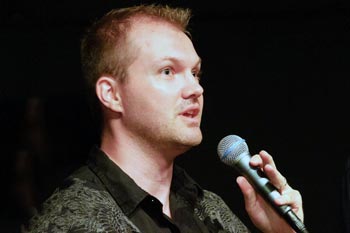 Zack Arnold joins us for a special conversation to discuss the unorthodox career path he took to become an editor on the USA Network series Burn Notice and on how it can apply to any aspiring editors or assistants. Zack will then dissect some of the more complicated box sequences used in Burn Notice. It will not be a hands-on tutorial showing a step-by-step "how to" process. Rather, Zack will discuss his creative approach to the complex voice-over heavy sequences with multiple moving split-screens, show some raw footage, and explain how the sequences get from script to the final product. A Don't Miss!
ABOUT ZACK ARNOLD:
Zack Arnold has been a professional editor for 15 years. His background includes editing feature films, scripted dramatic television, documentaries, theatrical trailers, and DVD bonus content. He considers himself genre-agnostic. He is also just finishing his directorial debut of the documentary film GO FAR: The Christopher Rush Story.
Zack originally grew up in a dairy farming community of 290 people in northern Wisconsin. It is there he learned the value of an honest day's work. He graduated valedictorian from his high school class and went to college at the University of Michigan where he studied film theory & production. He graduated with high honors. He landed his first job interview the night before his graduation ceremony. Two days later he flew to Los Angeles for the interview, got the job, and traveled across the country by car in 2 1/2 days, never looking back.
After spending a mere five months as an assistant editor for an award-winning trailer company, he was promoted to editor. The first trailer he edited (Northfork) won a Golden Trailer Award in the Golden Fleece Category - "Best Trailer for the Worst Movie." Shortly after he worked on the theatrical marketing campaigns for such films as The Passion of the Christ, Monster, The Machinist, The Woodsman, Whale Rider, Stander, and many others.
After cutting trailers for several years, Zack realized his real passion was for scripted features, quit his (paying) job, and started cutting independent feature films (for free). His first editing credit (Phat Girlz) was acquired by Fox Searchlight for $4.75 million dollars. He then cut several other independent films while simultaneously working for several different marketing companies where he had the opportunity to work on such projects as The Departed, Live Free or Die Hard, Dreamgirls, Entourage, Run Lola Run, Flyboys, and many others.
Zack's big break came shortly after winning several awards for editing the high-octane action web series "The Bannen Way" for Sony Pictures. He was hired onto the hit USA Network series "Burn Notice" where he has been a staff editor for the last four seasons. During his hiatus he edited an episode of "Glee," and his most recent job was editing a Chinese feature film, "My Lucky Star," spoken in Mandarin. And no, he didn't have subtitles to work with.
---
Final Cut Pro X Workflows:

- Multi-Cam Workflow in Final Cut Pro X - Ben Consoli of BC Media Productions

Ben Consoli, Director and owner of BC Media Productions & FCPX power user will demonstrate an entire FCPX Multi-Cam workflow from ingest to delivery. Watch how quickly a 3-camera live event can be edited, graded and mixed using the tools in FCPX.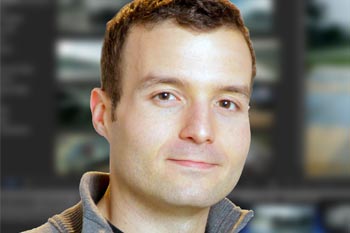 ABOUT BEN CONSOLI
With over 10 years experience as a director, DP and editor, Ben Consoli has positioned himself as an expert in the video industry. In 2007, Ben started BC Media Productions and has directed and produced award-winning commercials and brand videos for companies like Nike, Puma, Verizon, Gillette and Pillsbury.

In 2010, Ben directed a highly-acclaimed commercial for Dragon Naturally Speaking, which aired during the Super Bowl that year, and, along with his ads for Kaspersky Lab and Nuance, have aired all over the world.

In 2012, Ben Consoli was honored with the prestigious Merrimack Valley Business Magazine's "40 Under 40 Award" for his entrepreneurial success.

Along with several other high-profile productions, Ben spent 2012 traveling the world, shooting in Italy, South Africa and Central America for a year-long project for Worcester Polytechnic Institute.

Ben was an early adopter of Final Cut Pro X and within one year had upgraded all of his edit suites to FCP X. Ben trusts FCP X for all of his projects from personal to pro and even broadcast. "Change is good" says Ben who is always looking for the next advancement in the booming video industry.
----
- Lumberjack: From Location to Editor: No mistakes. - Philip Hodgetts & Gregory Clarke of Intelligent Assistance
Philip Hodgetts and Gregory Clarke will show us their soon-to-be-released Lumberjack. "Wouldn't it be great as an editor to have your footage pre-logged and selects strung out ready for you to start work?" That's Lumberjack - Muscular on-location, real-time logging for reality and documentary production.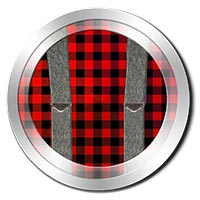 Lumberjack is designed for reality and documentary production where scene/shot/take do not apply. It enforces consistent keyword logging, that is customizable to the production and field updatable. When released we expect to be able to transfer the data directly to clip information in Final Cut Pro X, Final Cut Pro 7 and Adobe Prelude. (We're also exploring an Avid Media Composer solution.)
Capture at the source with push button ease: consistent keyword logging, field updatable, back-timeable:
• Gets the logging process started on-location as it happens
• Transfer to your NLE with 100% data integrity: no paper notes to be misinterpreted, no retyping
• Generate selects string-out(s) ready for review based on person or activity note.
• Extensible
• Public or Private Cloud
Lumberjack can also create a selects string-out for review, based on activites or other keywords. With Lumberjack there are no unreadable notes, no data loss or misinterpretation.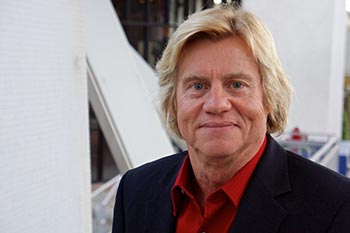 ABOUT PHILIP HODGETTS:
Philip Hodgetts, President of Intelligent Assistance, Inc., a systems, software and technology developer, is an expert and consultant in digital production, post-production workflows and metadata-assisted editing and metadata-based post production workflows. He is also a specialist in encoding, web applications, digital delivery and technology innovation with a keen eye to the future of technology. An experienced and highly-respected trainer and industry expert, Philip has written extensively online across a wide range of topics.
He is the author of "The HD Survival Handbook," "Awesome Titles with FCS," and "The New Now: How to grow your production or post-production business in a changed and changing world".
Philip has presented at many conferences and seminars including Keynote addresses for the Academy of Television Arts and Sciences, the National Association of Broadcasters, Streaming Media East and West, Seybold and many others.
INCLUDES your chance to win over $5,000 in filmmaker prizes in our BIG DIG RAFFLE PLUS After BOSCPUG Social Hour at SALVATORE'S
---
The Bright Family 2K Screening Room
BOSCPUG is proud to work with Emerson Visual and Media Arts to offer an evening of production and post-production conversation in the intimate and state of the art Bright Family 2K Screening Room at The Paramount Center at Emerson College.
Named for the family of Kevin Bright '76, the Bright Family Screening Room seats approximately 200 people. It features the latest film and 2K digital video projection including 35mm. The dramatic double-height Gallery and Lobby connects to the Paramount Mainstage.
---
BOSCPUG Courteously Sponsored by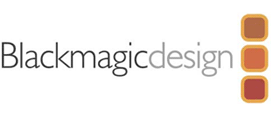 Additional Support by

DATE: Thursday, August 22, 2013
TIMES: 7PM-9:30PM (doors open at 6:30PM)**
**Meeting begins PROMPTLY at 7PM!

VENUE:
Bright Family 2K Screening Room
The Paramount Center
559 Washington St
Boston, MA 02111

DIRECTIONS:
Enter the main entrance to The Paramount Center at 559 Washington Street. Go up the elevators to the left and to the 4th floor. There will be front of house staff to greet you at the Bright Family Screening Room.

Venue Box Office: 617-824-8400

SPECIAL VALIDATED $10 FLAT RATE PARKING:
*SALVATORE'S (545 Washington Street, directly between The Paramount Center and The Boston Opera House) offers validated discount parking for a $10 flat rate between 4pm-5am at LAFAYETTE GARAGE, across the street from the restaurant and inside the Hyatt Regency Boston, One Avenue de Lafayette, Boston) - stop by before BOSCPUG at Salvatore's for a bite to eat or coffee/drink!

Emerson also recommends to park in the Millennium Place Garage at The Ritz-Carlton Boston Common, 47 Boylston Street (617-574-7252). Note this parking is not vaildated!

MBTA:
- Orange Line: Take the Chinatown Exit
- Red Line: Take the Park Street Exit
- Green Line: Take the Boylston Street exit
MBTA info: http://mbta.com/schedules_and_maps/rail/

Special thank you to the Department of Visual & Media Arts at Emerson College for hosting our Fall BOSCPUG Meets.

Questions? Email Dan Bérubé at dberube at bosfcpug.org

The Boston Creative Pro User Group (BOSCPUG) is a story driven, globally connected community of ready-to-collaborate digital filmmakers and broadcast professionals focusing on the craft of Visual Storytelling and related tools for digital cinema and distribution. BOSCPUG regularly brings top industry filmmakers and creatives to Boston to share and discuss their latest work and their workflows. BOSCPUG also regularly holds affordable production and post-production workshops. BOSCPUG is a professional, creative outlet to pitch ideas for episodic content creation and to discover talent, crew and distribution for your projects.