An unmissable evening of emotional exploration and personal evolution with transformational impact artist Heather Meglasson.
About this event
Have you ever felt a deep sense of inner loneliness, with a desire to experience connection and be truly seen and accepted in your truth? Do your shadows leave you questioning your self-worth?
Join Heather Meglasson for an enchanted evening of healing and connection through her Shadow Dance Journey event.
Through this unique performance and experience you will have the opportunity to:
- Deepen your awareness of where shadows have been guiding your choices.
- Access or recognize both internal and external resources for self-care.
- Acknowledge the purpose of your shadows and integrate the lessons.
- Have your journey witnessed and valued by community in a safe space.
- Feel a stronger sense of connection and value from being held in your truth.
"Working with the Shadow Dance was one of the most beautiful ways to be in relationship with my shadows and release the struggle they bring. It was so powerful to release and find the gift not only in my own shares, but in the shares that each of us spoke. Finding the common thread among each of us reminded me we are never alone, always supported, and we can always find the common thread in our human experiences." – Kaitlyn Raine
As a published author, Reiki Master teacher, and certified facilitator in multiple transformative disciplines, Heather has fiercely endeavored to develop safe places where people can be supported with their self-exploration and their personal evolution for almost 40 years. Combined with her artistic passion, this experiential healing arts performance will draw you into the human phoenix journey with shadow, allowing the evening to unbound and uplift you into becoming a free unlimited being.
* All attendees at this event will need to sign a media release form. Professional filming will be conducted at this event. Reviews will be filmed at the reception following the event, giving you a choice to give a review. Thank you for your consideration.
Don't miss out on additional Shadow Dance Performance bonuses. Take time to explore the varying ticket options.
If you're interested in having Heather bring her event to your venue or want to make a large private donation, please contact Heather at Heather.Meglasson.Impact.Art@gmail.com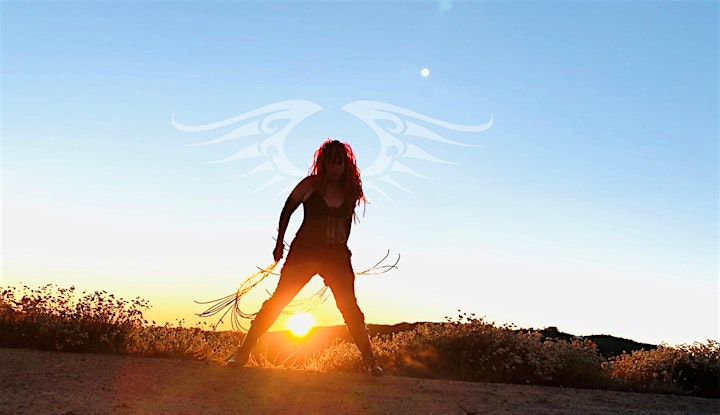 Organizer of August 22- Shadow Dance Journey
International champion singer/dancer and four-time published contributing author in health and wellness, Heather's lifetime mission has been to create and support safe spaces for people to self-express, self-explore and evolve.
Armed in over a decade of transformative certifications, Heather now finds herself in huge shifting transitions. In deep exploration of her shadow self and humanity, she reframes her world as a Transformational Impact Artist, inviting others to show up where they are right now in the imperfect messiness of what it means to be a human phoenix, sharing that you are not alone and you matter to those around you just by being authentically present.