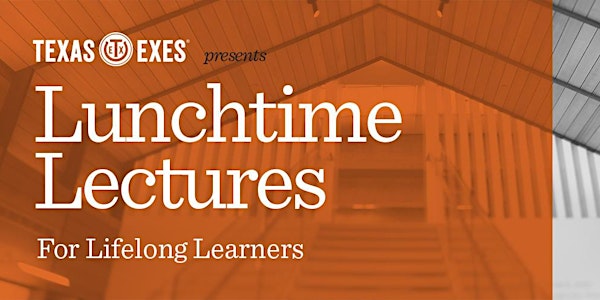 August 2022 Virtual Lunchtime Lecture
Join us for our August Lunchtime Lecture with Dr. Chandra Bhat from the Cockrell School of Engineering.
About this event
Join us for our virtual August Lunchtime Lecture - "The Work From Home (or Anywhere) Revolution"
This month's lecture will examine the unpredictable and evolving future of work by investigating the preferences of today's workforce. Much discussion is based on the binary choice of remote work or office work, but there are many hybrid arrangements that can work for both the worker and the organization. The analysis is based on a 2022 survey of future work preferences of employees residing in the state of Texas. Join us to learn more about the implications for urban planners, homebuilders, employers, travel demand modelers, and a whole host of other businesses navigating this new normal.
Texas Exes, a non-profit organization, is excited to bring our virtual Lunchtime Lectures to you free of charge. If you can, please consider making a donation when registering to help us continue to engage alumni and students across the globe.
Meet the Guest Speaker: Dr. Chandra Bhat
University Distinguished Teaching Professor, Joe J. King Endowed Chair Professor in Engineering
Department of Civil, Architectural and Environmental Engineering, Department of Economics
Dr. Chandra R. Bhat has been a pioneer in the formulation and use of statistical and econometric methods to analyze human choice behavior for transportation and urban policy design. His current research includes the social and environmental aspects of transportation, planning implications of emerging technology and mobility options, and data science and predictive analytics. He is a recipient of many awards, including the 2017 Council of University Transportation Center (CUTC) Lifetime Achievement Award, the 2015 American Society of Civil Engineers' (ASCE's) Frank Masters Award, and the 2013 German Humboldt Award. He was listed in 2017 as one of the top ten transportation thought leaders in academia by the Eno Foundation. His former students are now leaders in the travel modeling field, and many have received national-level dissertation/thesis awards for their research under Dr. Bhat's guidance. Dr. Bhat currently serves as the Editor-in-Chief of Transportation Research – Part B.
Please note: Virtual event link will be sent to registered attendees the week of the lecture. Registration closes at midnight on Wednesday, August 24.