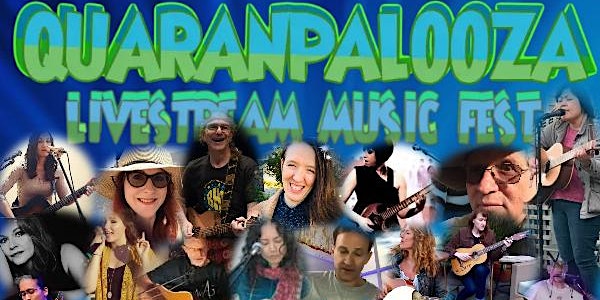 August 2022 QuaranPalooza Livestream Music Fest
Get a $15 ticket and join us in the zoom + we'll donate 25% of ticket sales to Bay Area Cancer Connections!
Refund Policy
Contact the organizer to request a refund.
Eventbrite's fee is nonrefundable.
About this event
QuaranPalooza: Playing For A Cause
Hi Friends!
We're excited to bring you the multi-performer, multi-genre livestreaming music festival extravaganza we call QuaranPalooza. This is number 28, and we have 25 fantastic performers + 10 hours of live music for ya, Saturday 8/27 11:30AM - 9:30PM PDT, with performers from NYC, Utah, Malaysia, Amsterdam, San Diego, Los Angeles, Canada, Arkansas, Austin, North Carolina and plenty of talent from right here in The Bay Area!
Your ticket gets you onto The Zoom + into the party!!
Get a ticket and join us in The Zoom, and we'll donate 25% of ticket sales to Bay Area Cancer Connections! We have a goal of raising and donating $100, you can help make that happen by getting a ticket or can donate after clicking the tickets button.
Please get a ticket and join us in the Zoom!
The show will feature:
11:30-11:45 Kat Gruvs
11:50-12:05 Angie Goeke
12:10-12:25 Lisa Graciano
12:30-12:45 Nikki Nash
12:50-1:05 Ant Fujinaga
1:10-1:30 Bert Lee
1:35-1:50 Kerry Wing
1:55-2:10 Alice Osborn
2:15-2:35 Zoe Fitzgerald Carter
2:40-3 Pat Nevins
3:05-3:25 Lee Quick
3:30-3:50 Robin Henkel
3:55-4:15 Madison Mueller
4:20-4:45 John Rybak
4:50-5:05 David Jesitus
5:10-5:25 Frances Ancheta Becker
5:30-5:45 Anna Troy
5:50-6:10 Maggie Cocco
6:15-6:35 The Hughes Effect
6:40-7:05 Az Samad
7:10-7:30 Katie Jo Olsen
7:35-7:50 Noah Lehrman
7:55-8:30 David Gans
8:35-8:55 The Genie
9-9:30 Mjoy
A $15 ticket gets you into the fest and onto The Zoom with us + we donate 25% of ticket sales to Bay Area Cancer Connections!
Event Page -> https://www.facebook.com/events/805586590474376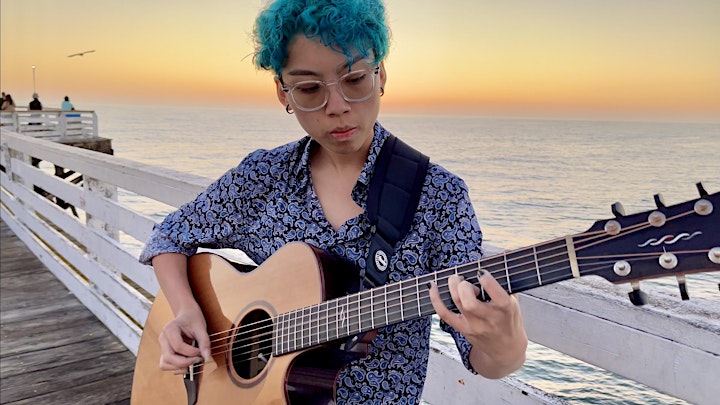 Kat Gallardo, known by her stage name "katgrüvs," is a modern acoustic fingerstyle guitarist based in Davis. A self-taught artist with a solid sense of time and rhythm, she discovers new ways to nurture her passion for percussive fingerstyle guitar arrangement and composition. The name "katgrüvs" captures her innate feel for "grüv" and pocket, a trait steeped in years of playing in jazz, funk, and rock ensembles. A graduate from the University of California, Davis in Mechanical Engineering, she aspires to marry her lifelong passion for music with creative engineering. Her debut album, "The Creator," is available now on all digital music platforms and CD format.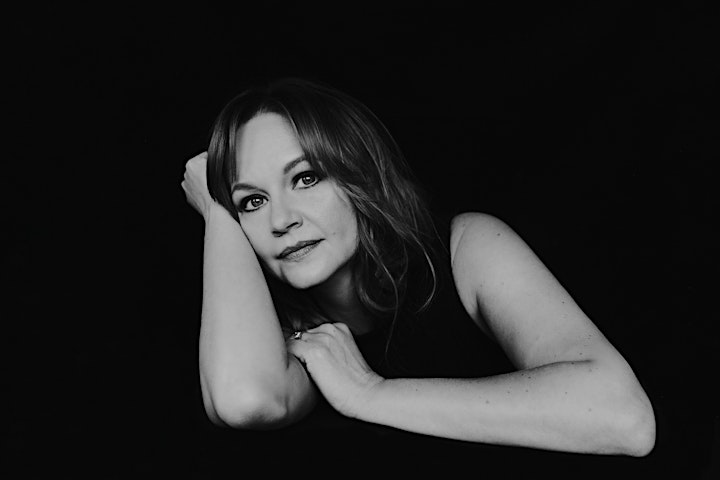 Singer-Songwriter Angie Goeke is a compelling storyteller and multifaceted artist with a forte for the cinematic. Her narrative, emotionally-complex lyrics, drawn from a wealth of real-life experience, explore the many different sides of life and love. Goeke's songs fuse elements of classic Americana, folk, bluegrass and jazz, showcasing her haunting vocal style and unique knack for crafting intricate melodies.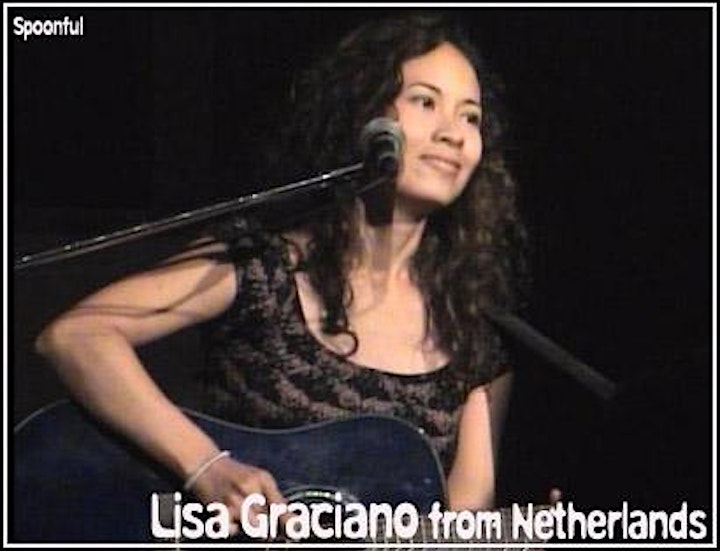 Lisa Graciano is an SF Bay Area performer and songwriter who has had formal training in classical music in Singapore, was part of the alternative music scene in Manila, and spent years as a musician in the folk, jazz and blues music circuit in Amsterdam, where she recorded two albums.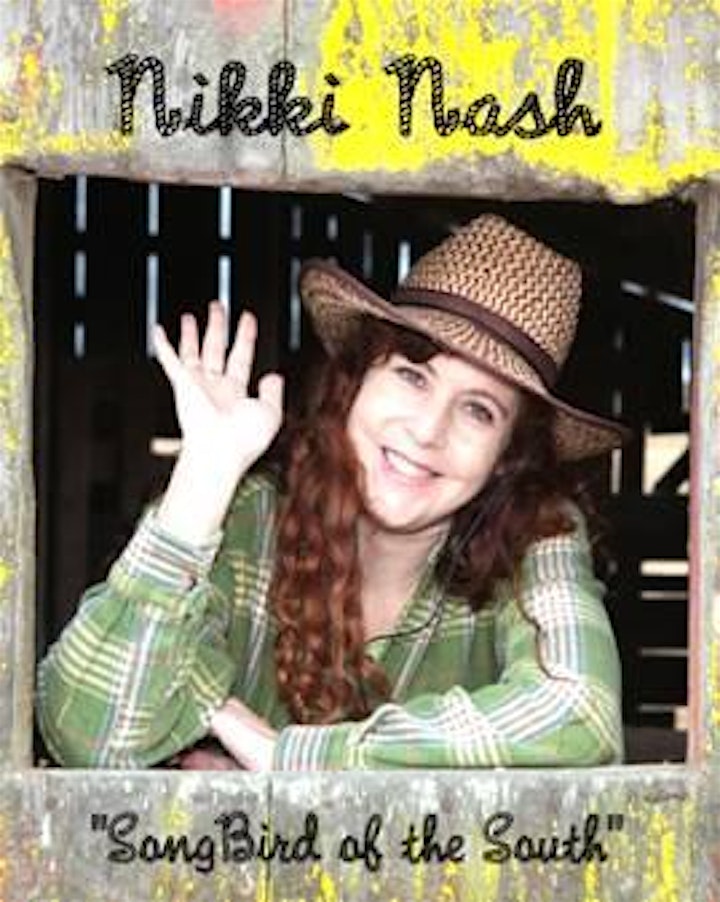 Nikki Nash has charted TOP 10 with 2 singles and TOP 25 with 2 more!
Her CD STICKY CASH went #2 IMN, #2 e-Music, and stayed TOP 10 for 4 months!
Her song ROOM FOR ME was #1 on WOMEN OF SUBSTANCE RADIO for 2012 and 2014
Nikki Nash is Authentic Down Home Bouncy Feel Good Ol' Time Music done in a fresh new way!
Knee Slapping Toe Tapping Foot Stomping Fun!
Ants Fujinaga is half Scots and half Italian. She invents and plays tragicomic songs (on the ukulele, shamisen or occasionally piano) replete with scientific and literary references, Balkan, Renaissance and Celtic elements, unusual rhythms (e.g. 5, 7, 9, 11, 13) and ornate vocals, tackling topics from social awkwardness, noisy neighbours, heterotrophic moral panic and human reproduction to toad rescue, nocturnal chronotypes, annoying morning road work and the starch apocalypse.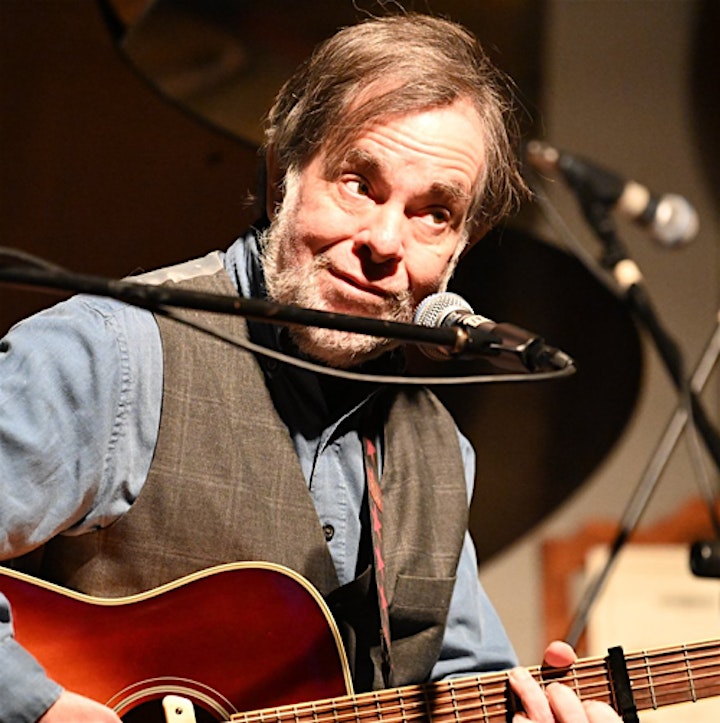 Long an important fixture on the New York songwriter's scene, Bert Lee is known for his work with the iconic Central Park Sheiks, and as a soloist. Described as a multi-stylist, his command of folk, jazz, country and pop song writing, as well as his commissioned ventures into theatrical music work, have earned him a an international following. He lives in Brooklyn New York with his wife Josephine.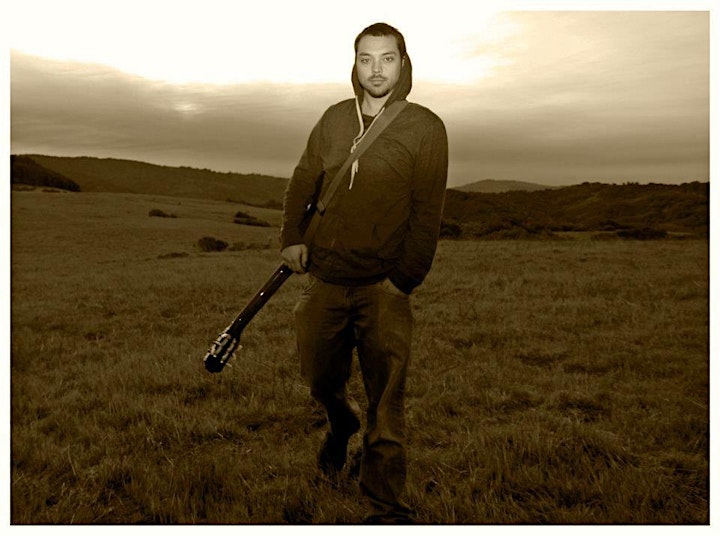 Kerry Wing is a soulful singer-songwriter and acoustic guitarist from Pacifica. His heartfelt songs are a mix of genres (folk, reggae, rock) with his unique voice. He has traveled and performed his music around the world.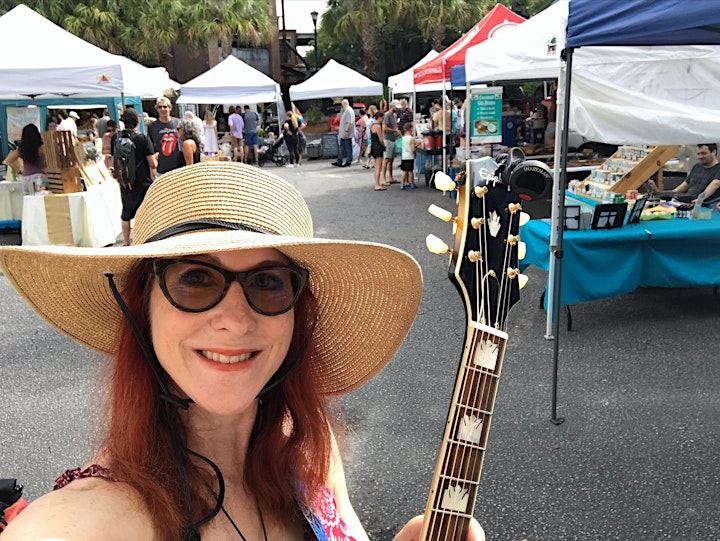 Based in Raleigh, Alice Osborn performs her niche-folk, neo-folk Americana from coast to coast anchored by driving tempos, poignant lyrics, and powerful vocals. Alice's acoustic originals are influenced by Celtic, bluegrass, and folk, and diverse artists such as Richard Marx, Natalie Merchant, and John Prine. She frequently returns to the themes of home, country, and identity and is currently recording her next album, Skirts in the Snow: Beyond the Donner Party. Besides acoustic guitar, Alice also plays and teaches fiddle and banjo.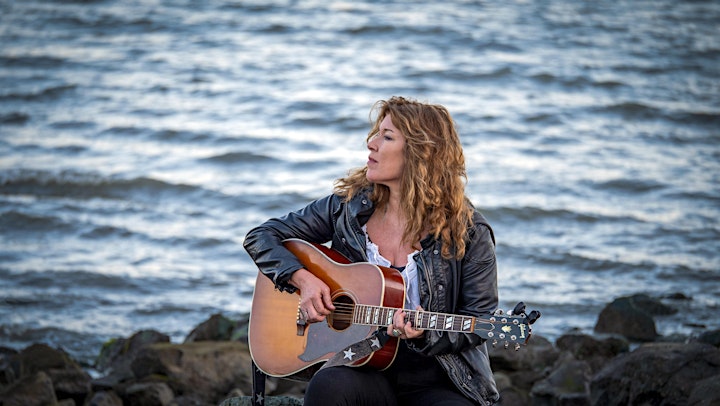 Zoe FitzGerald Carter is a Berkeley journalist turned singer/songwriter. Her first solo album, Waterlines, dropped in 2021. Ranging in style from folk to funk, the album featured some of the top musicians in the Bay Area. Known for her literary songwriting style and deep honey voice, reviews have been stellar: "There aren't any boring moments. They're all well-crafted songs. Zoe FitzGerald Carter's 10-cut beauty of an LP is assured and catchy." (Americana Highways)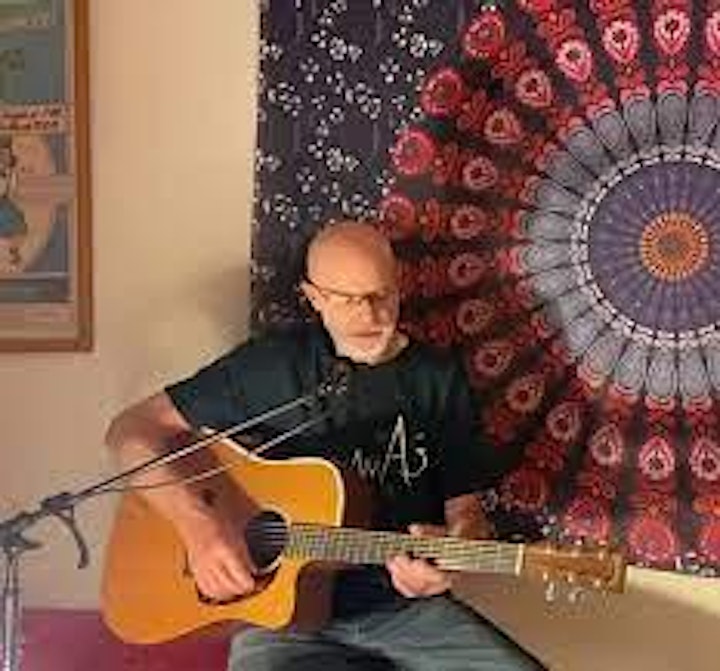 Coming in with a few Bob Dylan and Neil Young songs.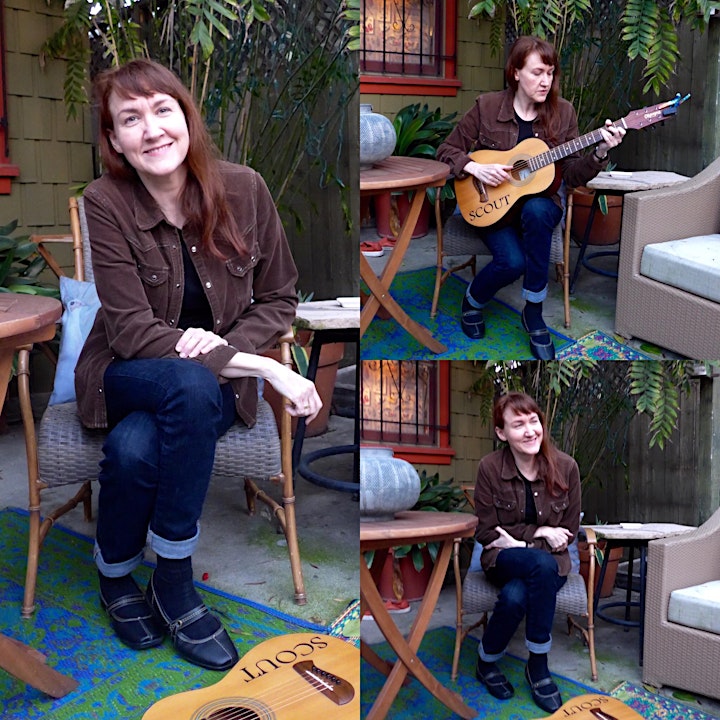 Lee Quick is a singer-songwriter, music teacher, ex-Army bassoonist, and Katrina refugee with a penchant for acoustic guitar.
Louisiana-born and classically trained, Lee writes in a variety of acoustic, roots and folk styles, minimally self-produced and often performed solo.
Lee writes/performs/records/produces original songs on her iMac as she feels like it. Lee's songs are available for listening and purchase at http://leequick.com.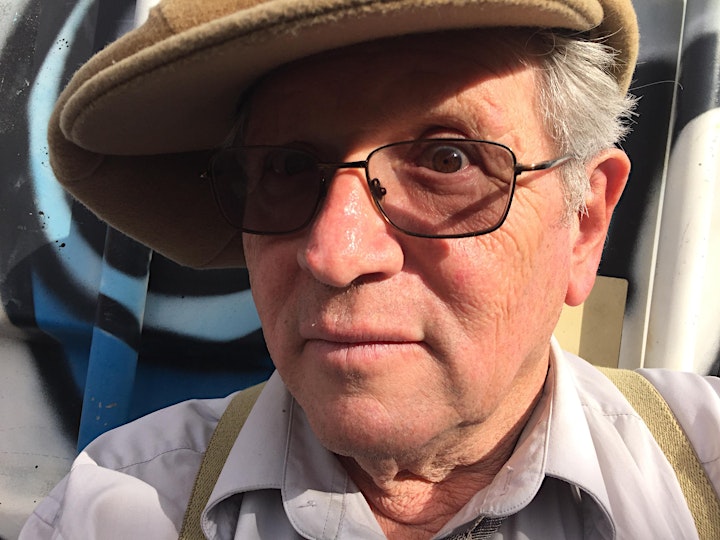 Robin Henkel performs blues with an intensity rarely seen in Southern California. Drawing from the styles of Robert Johnson, Fred McDowell and Elmore James, Robin has moulded his own intense and entertaining personal style. Robin's performances often include stories and anecdotes regarding the history of the blues and the unique vintage instruments he performs with. He is a four time recipient of "Best Blues" at the San Diego Music Awards.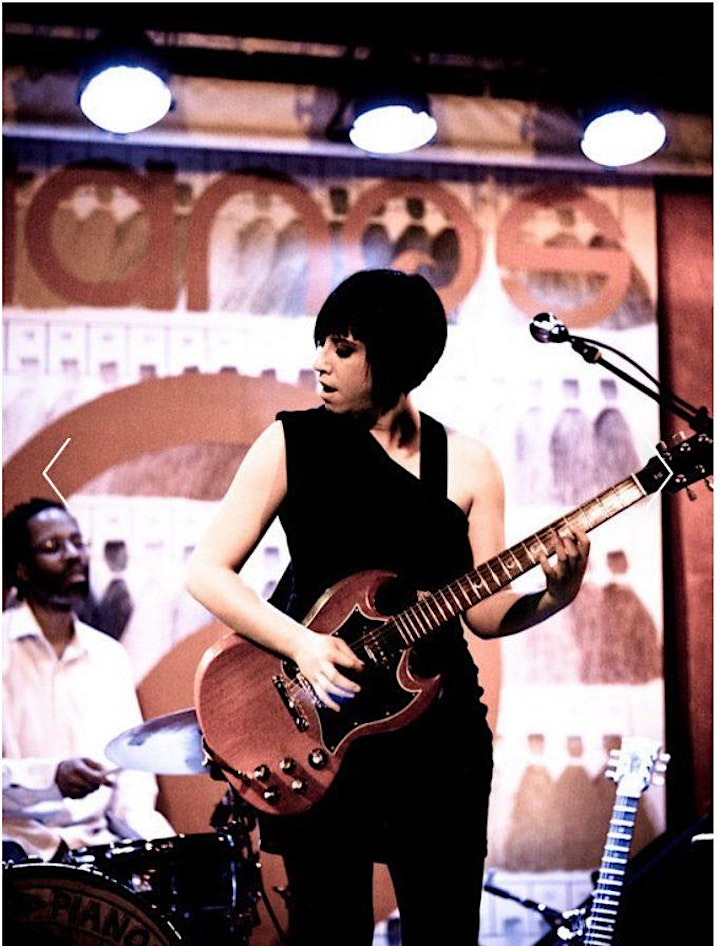 Anna Troy's music is a mix of blues, jazz and rock and has recently been influenced by her classical and jazz training from Columbia University. While living in NYC she's performed with the Columbia jazz ensemble at Symphony Space, fronted her blues band at B.B. Kings and rocked it out with her sister Lindsey Troy, when she opened for Lindsey's band, Deap Vally at the, Mercury Lounge. Prior to attending Columbia, she spent many years as an independent artist in Southern California where she had the chance to open for international acts like Jason Mraz, Johnny Winter and America.
jinnwav is a synth/vocal project by San Francisco-based guitarist and live-looping innovator The Genie. After almost two-decades of refining his unique looping style and interpreting songs by iconic artists such as Radiohead, Bjork, Portishead, Sade, The Cure, Pink Floyd, etc., he has added vocals via Korg vocoder to create an intensely powerful performance blending all of his styles and influences.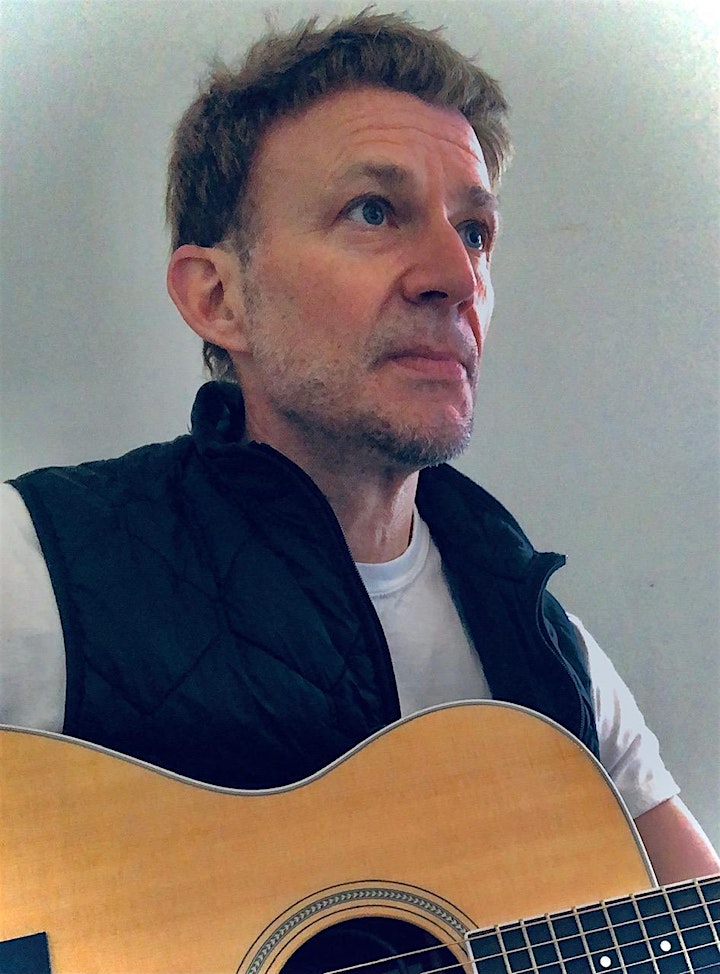 David Jesitus is a singer/songwriter who plays with San Francisco's El Gato Dice. When electric, it's shoegaze indie pop. When it's acoustic, it's sweet melancholic alt-Americana. The pandemic has delayed David's fourth album, but look for that in winter 2021.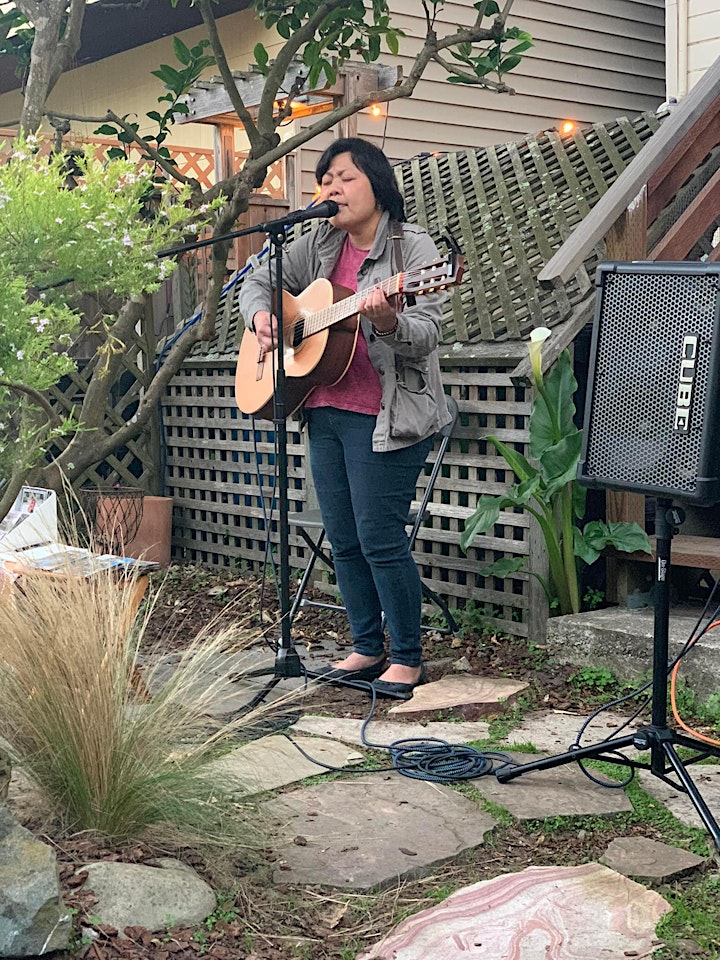 Frances Ancheta is a Filipina American singer/songwriter, musician, and San Francisco Bay Area native. Her musical style can be described as thoughtful and eclectic indie folk/pop/rock with multi-cultural influences. Frances has released 3 albums and had radio airplay in the US, Canada, England, and Spain. A creative arts therapist and cancer survivor, Frances values and appreciates music's ability to heal and connect people from all walks of life.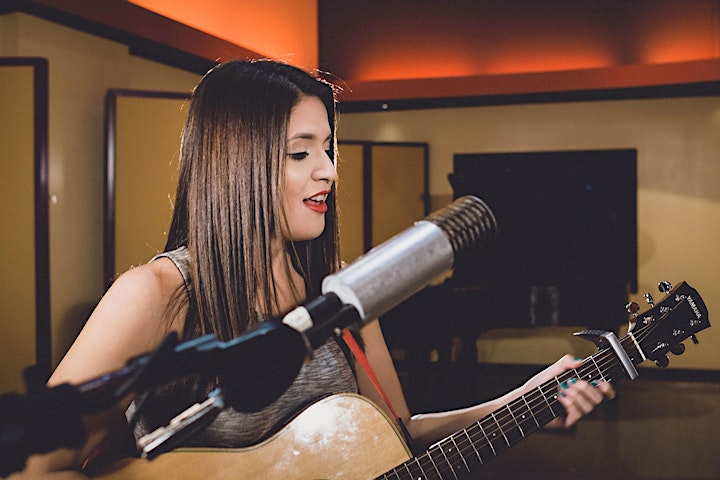 Sunny is a singer-songwriter from California who makes acoustic soul music with pop, and jazz influences. Growing up singing jazz classics with her father, a jazz pianist, helped mold her into the performer she is today. She began playing the acoustic guitar when she was 15 and has devoted her life to music ever since. Sunny has three singles, the most recent being "Friends," and her EP, "Songs From the Beginning," was released in August 2021.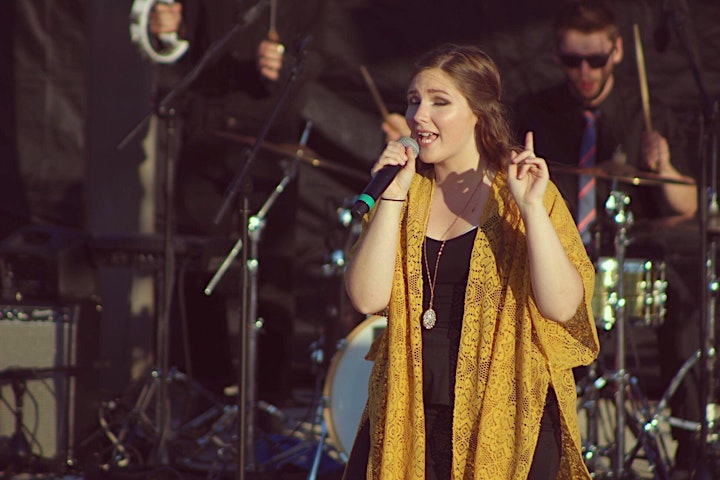 It seems as though young singer-songwriter Madison Mueller is giving her fans more good news about her music career. Her unique sound and style has captured the hearts of those that have been watching her grow online over the past 5 years, as well as those that catch her live shows, up-close and personal. Her singles are being played on radio stations all around the world, and have won her several independent music awards over the past three years. Through her on stage presence and the way she connects to her audience, Madison is a force to be reckoned with!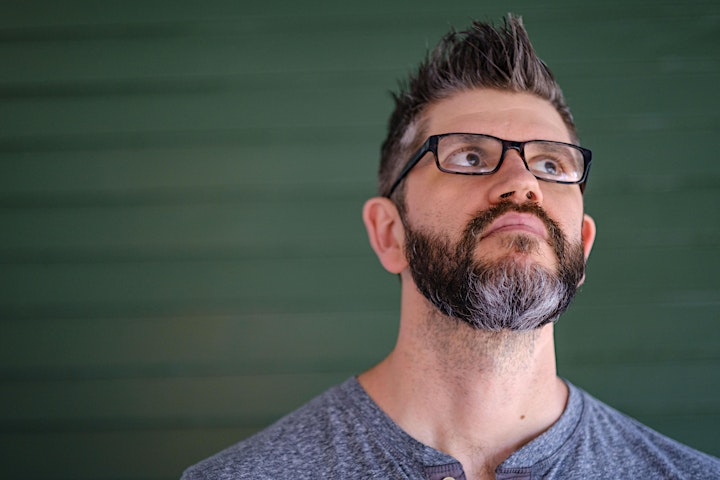 Chris Hughes, aka The Hughes Effect, is a singer-songwriter, multi-instrumentalist, and producer. Versed in playing guitar, bass, piano/keyboards and drums, he often writes and records all his own parts. Most of his songs begin life on an acoustic guitar, and there's usually a folk or Americana influence on his music, which he mixes with elements of alternative and indie pop for a unique blend of uplifting indie rock.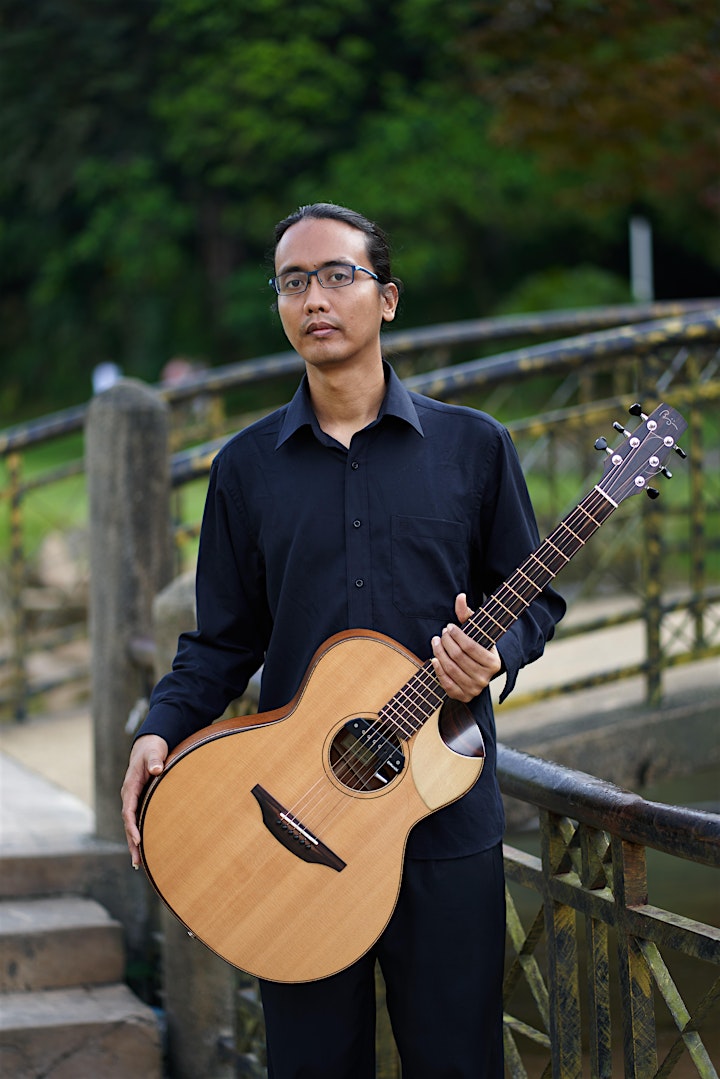 A 3-time TEDx Speaker, Guitarist-Composer-Educator Az Samad has recorded with Grammy Winners Flaco Jiménez & Max Baca; graduated & taught at Berklee College of Music; performed in the USA, Europe & Asia; and appeared on 22 CDs. His book, Jazz Improvisation Uncovered received acclaim from guitarist Julian Lage. Az plays fingerstyle guitar, jazz & is an advocate for Malay Jazz, focusing on the music of Jimmy Boyle & P. Ramlee.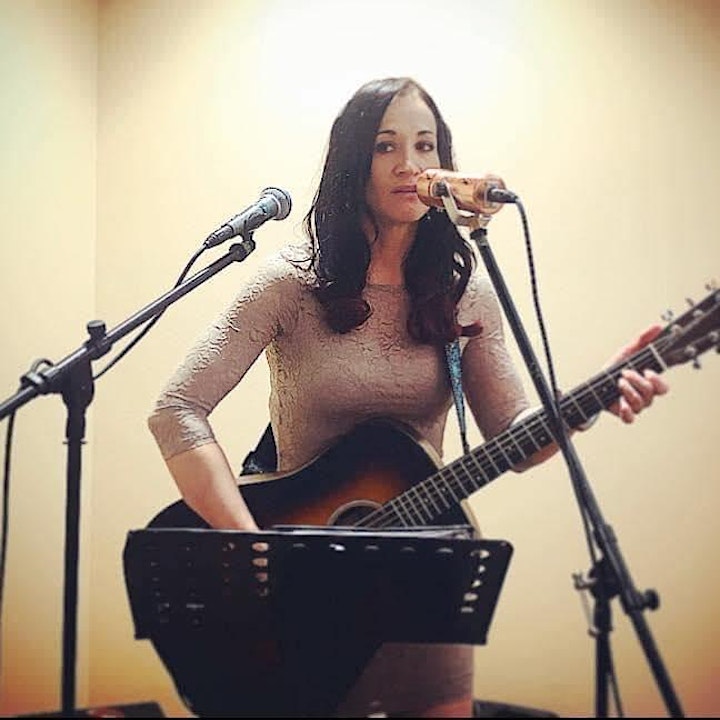 Katie Jo is a Singer/Songwriter with a classic style of elegance that is rooted in Americana, Country, Blues, Rockabilly and Rock. With a guitar in her hands and percussion at her feet, she fuses genres in such a variety that is almost as dynamic as her powerful voice.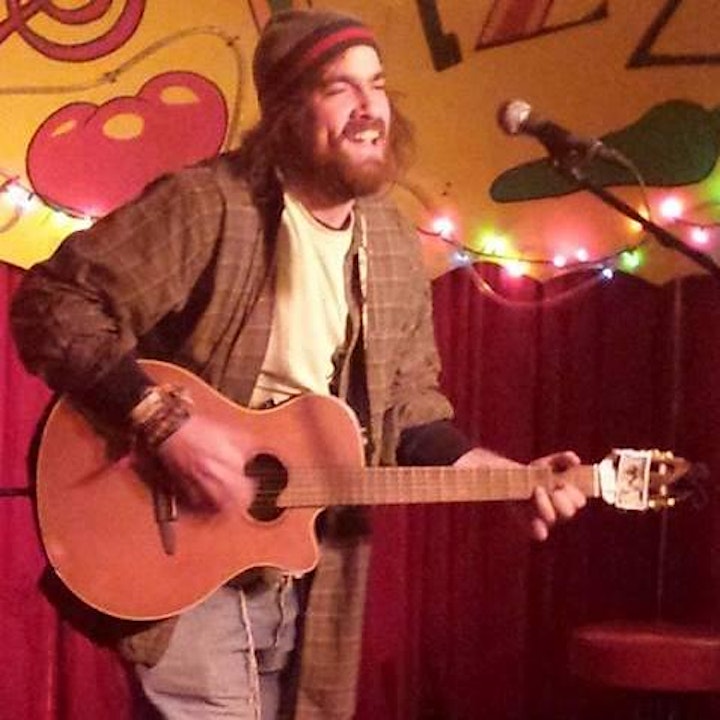 Noah Lehrman / 李文 is a New York City based extistential singer/songwriter and drummer/percussionist.
Noah's love songs, at once evocative and hook-filled, work to reconcile the paradox of unity and duality of self and other through intelligent, incisive lyrics wrapped in catchy, danceable tunes with a sense of romance and humor.
He regularly performs live with members of Phil Lesh & Friends, RatDog, JGB, moe., Dark Star Orchestra, Particle, Gratefully Yours, Skeleton Keys, and international music legends including the late Babtunde Olatunji, Shlomo Carlebach, and Niles Rodgers.
Noah and his music have been featured in press ranging from Relix to The Economist magazines.
Noah is currently recording his debut solo album produced by GrammyⓇ -winner C. Lanzbom (Pete Seeger, Deadgrass, Soulfarm) and due out next year.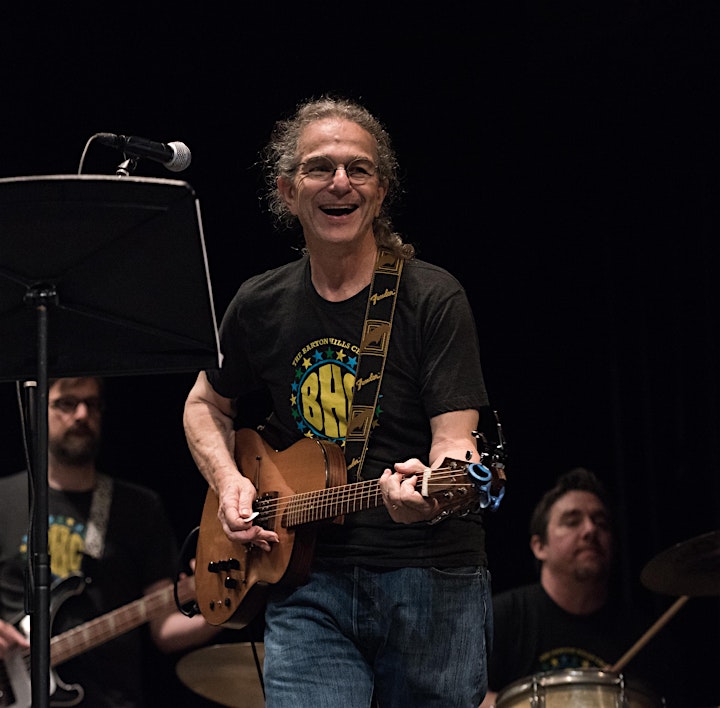 After you've seen a David Gans show or heard one of his records, you're likely to ask yourself, "Where's this guy been? Why haven't I heard of him before?" The answer to both questions is that you weren't looking in the right place, but don't worry, it's not like it was obvious.
The thing is, Gans started out as a musician in 1970, playing guitar and writing songs and performing both as a soloist and as a member of various bands around the Bay Area. So were a lot of other people, so don't feel bad about missing him back then, either.
Then, in a pretty much unprecedented career change, he became a music journalist. It usually happens the other way around, and it's almost never successful. But Gans' journalism career was quite successful: he worked for BAM, a free San Francisco-based magazine, worked for Jann Wenner's Record from its beginning to its end, and was music editor of Mix magazine for a while. As he says, "Writing for music magazines gave me access to musicians and producers and record company publicists. I got a million-dollar education from interviewing Leo Fender, Randy Newman, Fleetwood Mac, Steve Goodman, T Bone Burnett, Warren Zevon, Ted Templeman, and people like that. I spent time in recording studios, learned how the music business operates, rode in limos with the Doobie Brothers, got lots of records for free, and got paid for all of it."
Magazine work gave way to book work, and in 1985, his first book, Playing in the Band: an Oral and Visual Portrait of the Grateful Dead (co-authored with Peter Simon) about his long-time favorites the Grateful Dead, was published to much acclaim. While he was working on his second book, Talking Heads: The Band and Their Music, he produced a show for a Grateful Dead radio show on a local station, and discovered he liked doing it. Before long, his Grateful Dead Radio Hour was syndicated on dozens of stations across the United States.
All during this period, though, he was aware that he'd gotten away from his first love: actually making music. In the mid-1990s, with Jerry Garcia dead and the band on hiatus, Gans saw his last excuse evaporate: time to get to work.
Get to work he did: using everything he'd learned about the music industry as a journalist, everything he'd learned about networking from the incredible Grateful Dead web of fans, and everything he'd always known about the kind of music he liked, he resumed performing and writing songs in earnest. With the radio show paying his living, he released a duet album of himself playing with Berkeley singer-songwriter Eric Rawlins, Home By Morning, in 1997, backing it up by performing around the Bay Area. This was followed the next year by a topical single, "Monica Lewinsky," that got a lot of airplay and publicity and enabled David to expand his touring base.
Touring has always been the best way for unknown artists to develop into known ones, and Gans has seized every opportunity to tour, often for weeks at a time. Over the past five years he has appeared in New York, Philadelphia, Chicago, Pittsburgh, Cleveland, Columbus, Cincinnati, Lexington KY, Louisville, Atlanta, Charlotte, Greensboro, Asheville NC, Charleston SC, Richmond VA, Tucson, Phoenix, Flagstaff, Las Vegas, Seattle, Portland, Eugene, LA, San Francisco, Fresno, Milwaukee, Minneapolis, Duluth, Detroit, Boston, Worcester, and Burlington VT. He's a regular at the Suwannee SpringFest and MagnoliaFest, both held at the Spirit of the Suwannee Music Park in Live Oak FL, and has appeared at the High Sierra Music Festival in northern California.
All of this performing deepened the Gans repertoire and made him a better performer, of course, so in 1999 he began recording his shows, issuing the best performances on Solo Acoustic in 2001. This features not only his own material (including one of the three songs he's co-written with Grateful Dead lyricist Robert Hunter), but also songs by Gram Parsons, Steve Goodman, Gillian Welch, and Martin Mull.
In 2002, Gans became one of the first independent musicians to release a DVD. Live at the Powerhouse documents a stirring outdoor afternoon performance at a northern California brewpub, featuring some of his best material and demonstrating his virtuoso work multi-tracking himself live, using a Boss RC-20 Loop Station.
David hasn't given up the Dead -- the program still airs weekly, and he co-produced Arista Records' gold-certified 1999 Grateful Dead box set So Many Roads (1965-1995) and is currently working on a boxed set of Jerry Garcia's solo work -- but one listen to his music will dispel any thoughts of him as "that Dead guy."
"I've learned a lot from the Grateful Dead," he notes. "They made some truly great songs, and their performances had a narrative structure that used their own songs and the songs of others to tell a story that each listener heard in his own way. I have discovered over time that this is true of my performances as well; I write songs, and choose covers, that further my own narrative, which I am discovering as it unfolds."
After a long hibernation, his singing, songwriting, and guitar playing have emerged to make him a singular artist with his own strong identity. He's David Gans, and you ought to hear him.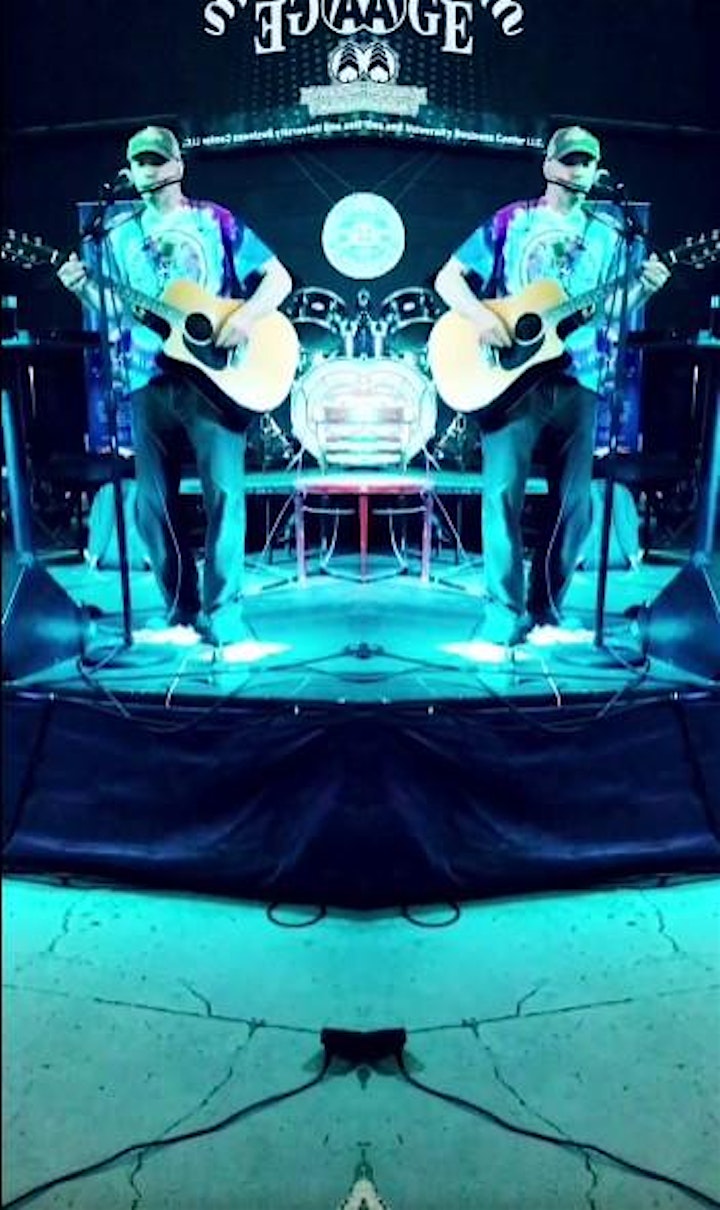 John is an established professional musical performer and plays acoustic shows around the San Francisco area. Hailing from blues + jazz saturated upstate NY city of Rochester. Roots running deep, he was captivated by the intensity and emotion of monumental east and west coast blues, rock and jazz improvisers of the past and more recent modern Jam Band, Groove and Indie Rock acts. John picked up the harmonica at 14, influenced by harmonica playing Grandfather + Uncle, and by other famous Harmonica greats. He spent hours emulating and playing along with friends and recordings. In 2003 when during a major life changing summer John decided to pack his life into his jeep and trek cross-country and relocated to SF. John now plays acoustic shows around The SF Area with a rotating cast of accompanists that consist of fiddle, hand percussion, mandolin, and bass, on the west coast and sometimes in NY. "Deeply rooted and well-versed in American roots music and early southern blues John + Friends will take you on a musical road trip across the country with feel-good songs of substance and integrity". www.youtube.com/user/MrJohnrybak for video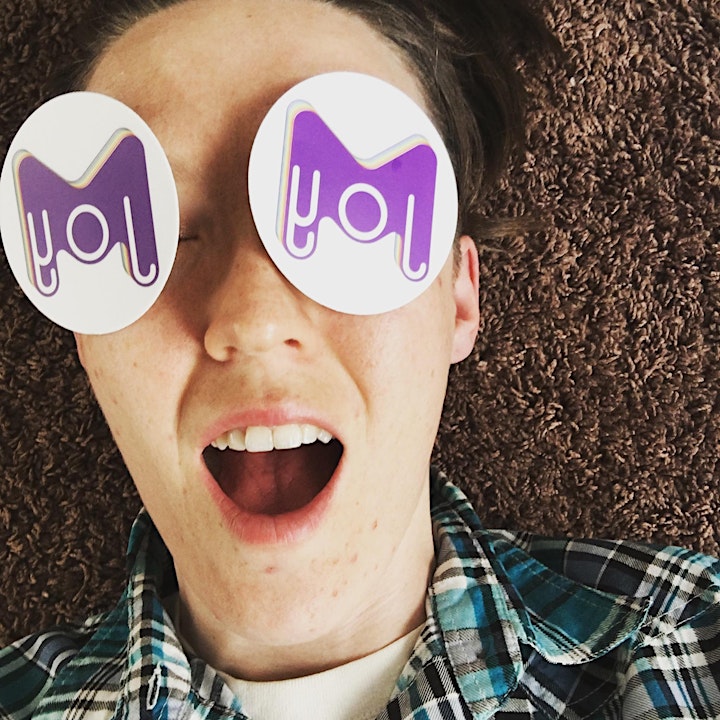 MJoy is a singer songwriter from the Bay Area. Influences span across all genres but the heart of her sound is a pop-rock concoction. When she's not being a starving artist, she's educating herself on how to earn more, and get the positive messages in her songs out there to the rest of us🙌