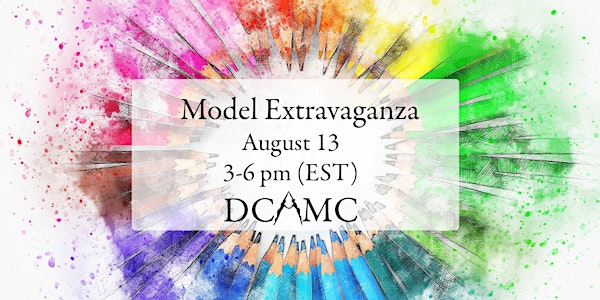 August 2022 - Model Extravaganza with DC Art Model Collective!
Looking for an opportunity to check out the DCAMC models in one session? We pose 'together' virtually in this life-drawing event!
About this event
Welcome to the (mostly) monthly*Model Extravaganza* by the DC Art Model Collective!!!
The theme for August 13th is: "Homage to the Woman in White: DCAMC's Models in White"
We are taking inspiration from the exhibit currently on display at the National Gallery of Art that delves into, not only a movement in art which featured a series of artists painting women in white, but also giving a voice to Whistler's model, Joanna Hiffernan.
While we are inspired by the art featured in this exhibit, our event is not associated with the NGA or the exhibit itself. We do encourage you to visit the NGA and see the The Woman in White: Joanna Hiffernan and James McNeill Whistler , currently on view now through October 10. (free and open to the public)
Art below from a past 2nd Saturday extravaganza by Rebecca Finelli on Instagram as: @finellifinearts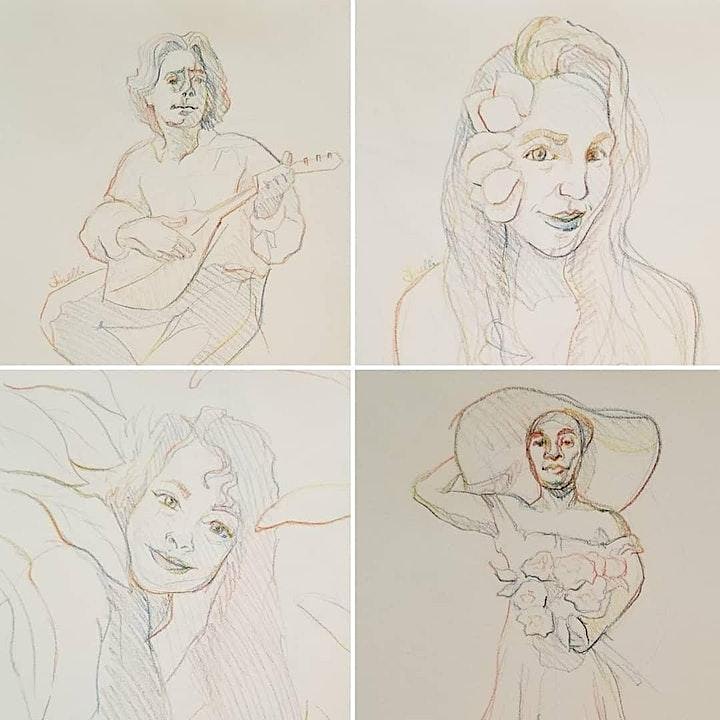 With each model taking a 20 minute turn to pose, we may start with a few quick gestures and settle into 20 minute poses for the rest of the 3 hours.
There will be a few short breaks spaced throughout to allow attending artists time to step away from the screen without missing out on posing time.
When a model is posing, they will be spotlighted in the Zoom session. Each model will take a turn so you have time to draw with all of us!
To attend we offer two ticket options:
-Our recommended fee of $20 per attendee.
- A donation option, explained below:
Since this is a group event, and many have asked how to support us further, we accept donations beyond this amount and split it among those participating in this event. We also understand that money and opportunities in general are very tight right now, and so we welcome any amount if $20 is beyond what you can comfortably offer. This enables students and those normally not able to join our sessions throughout the week/ month to be able to join in and have a chance to draw.
Feel free to contact us with any questions you may have: dcartmodelcollective@gmail.com
We would love to also see anyone new to online drawing and possibly interested in meeting our models, during this 2nd Saturday event! This is our fundraiser event as it's a group session and we all 'split the pot.'
Art below is by Katherine Rand from August's 'Magic Mystery and tarot'.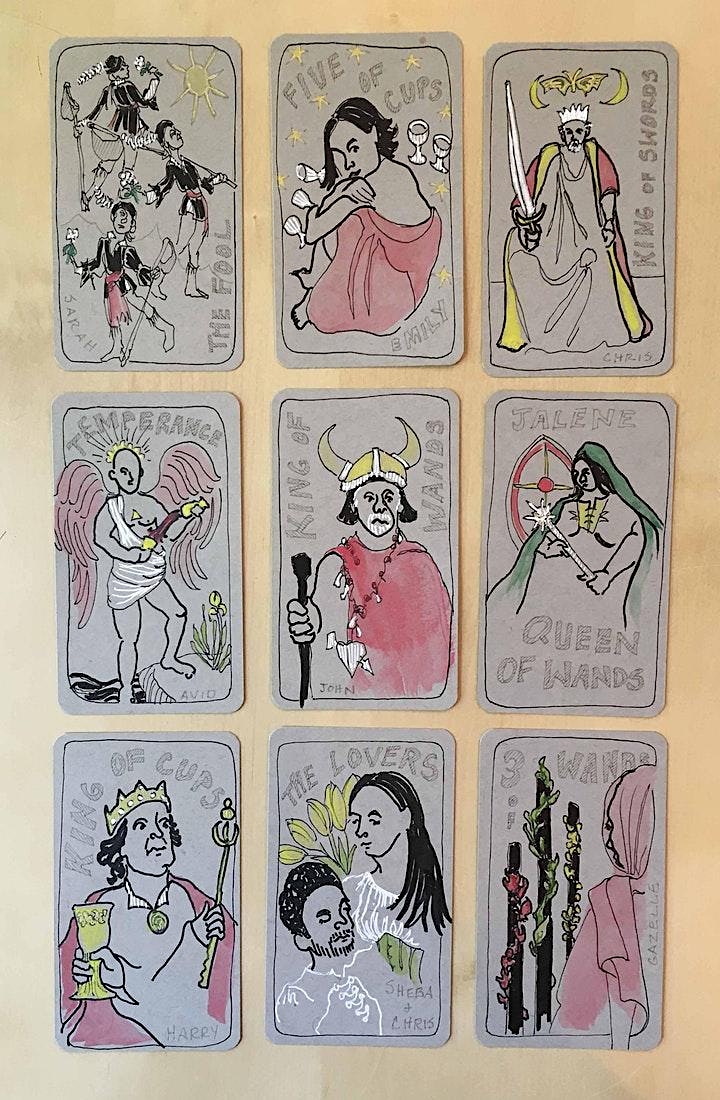 Important Protocols and Etiquette for Zoom-based Figure Drawing Sessions:
Please mute yourself while the model is posing.
No screenshots or photographs may be taken at any time during a session unless the model explicitly allows it. You may ask at the start of a pose for permission from the model. If permission is granted, there is an additional charge for each screenshot to be paid directly to the model. Payment amount and method will be listed in the chat by the model on request. You may also contact the model directly as they may have reference images to offer.
Regarding the monthly Model Extravaganza and other publicly advertised sessions hosted via Zoom: these sessions are clothed for both models and attendees, to fully comply with Zoom's terms of service. If you have your video on, you must be fully clothed or you will be removed from the Zoom session and barred from reentry.
Feel free to take a peek at the models of @dcartmodelcollective via our Instagram accounts.
Jalene - @modelartistj
Shadiyah - @shadiyah_dances
Kenyatta - @k_nyisha
Avid Light - @alightmodel
Sarah - @indigoafterall
Sheba - @blueriverdream
Chris - @irby1977
Harry - @harrypedgel
Liilii - @liiliifish
Emily - @buttertheartmodel
John - @jwesleymodel
Gazelle - @gazelles_art_space
Art below is by CinCin Fang.