Description
Please join us Wednesday, August 30th, from 2:30PM – 4:00PM at the Microsoft office in Corporate Woods.
Topic: LIVE SQL Server 2017 LINUX Availability Group buildout!
Full LIVE buildout of a 2-node SQL Server 2017 CTP 2 Availability Group, on Linux! We're going to start from scratch, and cover allocating VMs in Hyper-V, loading the OS, general configuration of the operating system, installing SQL Server, and finish with a controlled failover of SQL Server using native Linux utilities. We'll talk about each step along the way
About Dave Walden:
Dave is the Practice Director at Tallgrass Technologies.
With over 15 years of experience in large, high performance, mission critical environments, Dave brings a wealth of knowledge and experience. While his primary focus is the data platform, Dave has deep expertise in other fields, including Cloud (Private/Public/Hybrid), Storage, Virtualization, Compute and Networking. Dave also has experience in the "Big Data" space, having worked in technologies such as Hadoop, Cassandra and MongoDB. Dave is currently Practice Director for Tallgrass Technologies.
Please note, this will be an WEDNESDAY afternoon meeting.
Meeting Schedule for Wednesday, August 30th, 2017:
2:30 - 2:40 - Greeting and Housekeeping

2:40 – 2:50 – Sponsor Introduction

2:50 - 3:50 - Presentation

3:50 – 4:00 - Wrap up and Q&A
We look forward to seeing you all soon!
Sponsor: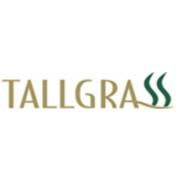 Since our founding in 1987, we have grown to over 100 consultants. Our focus continues to be on understanding and delivering results within relevant technology areas that enable our Clients to realize business success.
​Technology has become the most Strategic Business Asset for organizations to compete in today's Better, Cheaper, Faster economy. Business executives expect that their investments in IT should just work." To accomplish these objectives Tallgrass has relevant Technology Practice Areas to support our clients.
What we have learned, is that while our Clients' Business objectives may vary across different industries, their core challenges are very similar - they must Enable Strategic Capabilities. We believe that the approach to helping you acquire these Strategic Capabilities begins with.....
Understanding the business goals and expected benefits/impacts of the proposed initiative

Confirming the current state process/ solution/existing investments and skill sets

Evaluating potential key technology/alternatives

Collaborating with you to develop an action plan to achieve the business goals and impacts

Implementing an effective solution guided by our Project Management Disciplines
Tallgrass will help your organization respond to managing your infrastructure and delivering business responsiveness. Our competencies, experience, and partner relationships across key technologies are what we offer. Tallgrass doesn't make the technologies - Tallgrass helps you get more value from them in your environment.