August 2016 - ISACA San Diego Chapter Meeting

Thursday, August 18, 2016 from 12:00 PM to 2:00 PM (PDT)
Event Details
Topic
Applied Machine Learning for Data Exfil and Other Fun Topics
Updated Speaker Information
Jay Luan (Data Scientist) & Mike Wojnowicz (Data Scientist)
both at Cylance
Synopsis
Machine learning techniques have been gaining significant traction in a variety of industries in recent years, and the security industry is no exception to its influence. These techniques, when applied correctly, can help assist in many data driven tasks to provide interesting insights and decision recommendations to analyst. While these techniques can be powerful, for the researchers and analyst who are not well versed in machine learning, there can exist a gap in understanding that may prevent them from looking at and applying these tools to problems machine learning techniques could assist with.
The goal of this presentation is to help researchers, analyst, and security enthusiast get their hands dirty applying machine learning to security problems. We will walk the entire pipeline from idea to functioning tool on several diverse security related problems, including offensive and defensive use cases for machine learning. Through these examples and demonstrations, we will be able to explain in a very concrete fashion every step involved to tie in machine learning to the specified problem. In addition, we will be releasing every tool built, along with source code and related datasets, to enable those in attendance to reproduce the research and examples on their own. Machine learning based tools that will be released with this talk include an advanced obfuscation tool for data exfiltration, a network mapper, and command and control panel identification module.
Jay Luan and Mike Wojnowicz
Cylance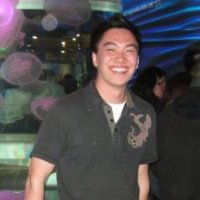 Jay Luan is currently a data scientist at Cylance where he helps develops large scale distributed machine learning techniques. Currently, his research focuses on anomaly detection of near real-time data feeds. Previously he has worked in a variety of fields such as signal processing, sensor fusion, and mechanical design for various government entities. He received his BS in Mechanical Engineering from UCSD and MS from UC Irvine in Computer Science.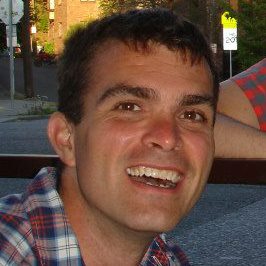 Michael Wojnowicz is a data scientist at Cylance Inc. His primary interest is in applying hierarchical Bayesian and time series analyses to model dynamically changing data. He first became interested in statistical and mathematical modeling of data while finishing up a Ph.D. in Psychology at Cornell University. He also holds a Master's degree in Mathematics from the University of Washington and a Master's degree in Statistics from the University of California at Irvine.
Michael Wojnowicz is a data scientist at Cylance Inc. His primary interest is in applying hierarchical Bayesian and time series analyses to model dynamically changing data. He first became interested in statistical and mathematical modeling of data while finishing up a Ph.D. in Psychology at Cornell University. He also holds a Master's degree in Mathematics from the University of Washington and a Master's degree in Statistics from the University of California at Irvine. - See more at: https://www.rsaconference.com/speakers/mike-wojnowicz#sthash.la9IGqwm.dpuf
When & Where

Coleman University (Scott L. Rhude Hall)
8888 Balboa Ave
San Diego, CA 92123


Thursday, August 18, 2016 from 12:00 PM to 2:00 PM (PDT)
Add to my calendar
August 2016 - ISACA San Diego Chapter Meeting