August 2013 Meeting - Israel Dot NET Developers User Group (IDNDUG)

Wednesday, August 21, 2013 from 5:30 PM to 8:30 PM (IDT)
Event Details
On our 8th Meeting on 2013 is going to tickle the edge of .NET space and frontier of the World Wide Web. 
Description:
How Do the Cool Kids Create Chats Today?
In the last couple of years the world of Web development has grown tremendously, both in popularity and in its maturity. HTML has improved with HTML5 and its client side APIs, JavaScript has improved with end-to-end frameworks like AngularJS, and CSS has improved with frameworks like Twitter Bootstrap and LESS. At the same time, server side technologies have improved and been adjusted to fit the web better with frameworks like SignalR.
In this session we will build a chat web site from scratch using all the technologies above, and see how web applications are being constructed today. Do you want to get a glimpse of how Web development looks today? This is the session for you!
Intorduction to WebSockets
In a connected world, where the role of good communication is not negligible - it is important to be aware of the choices available to establish a channel of communication.
Websocket is a means to this end. Specifically - Websocket is another means to the end of establishing a standardized tcp based full-duplex communication. The Websocket protocol, allows us to implement push mechanisms (from the server to the client) in a natural, efficient way.
In this session, we will take a look at the Websocket protocol, and his .Net implementation. We will also examine basic scenarios where the usage of Websockets might be suitable."
 On Wednesday 21th august 2013
17:30 - 18:00   Assembly 
18:00 - 19:00   Intoduction to WebSockets
19:00 - 19:15   Break 
19:15 – 20:30  How Do the Cool Kids Create Chats Today?
About the speakers: 
Shay Friedman:
Shay Friedman is a Microsoft C# MVP and the author of IronRuby Unleashed.
With more than 10 years of experience in the software industry, Friedman now works in CodeValue, a company he has co-founded, where he creates products for developers, consults and conducts courses around the world about web development and cloud computing.
Kobi Hikri:
Kobi is a senior software consultant working at CodeValue, with many years of experience in architecting enterprise level solutions, infrastructure development, system optimization and bridging of legacy systems with bleeding edge technologies. Kobi holds a B.A. in computer science, and is currently studying towards an M.Sc. in the field.
 מפה והוראות הגעה למשרדי מיקרוסופט
הסדרי חנייה:
למשתתפים רשומים - החניה חינם, בחניון האורחים בניין.
למשתתפים לא רשומים -  בסמוך לבניין, נמצא חניון כורכר בתשלום. 

למגיעים בתחבורה ציבורית:
קווי אוטובוס:
מתל אביב (תחנה מרכזית) לצומת רעננה: קווים 501, 502, 567. 
מהרצליה (תחנה מרכזית) לצומת רעננה: קווים 501, 502 
         ירושלים (תחנה מרכזית) לצומת רעננה: קו 947. 
       מפתח תקווה (תחנה מרכזית) לצומת רעננה: קווים 561, 921, 641, 551. 
         מהוד השרון אל צומת רעננה: קווים 921, 551, 561, 641, 564. 
  מנתניה (תחנה מרכזית) אל צומת רעננה: 947, 641.
נתראה באירוע!
When & Where
4 HaPnina
Ra'anana
Israel

Wednesday, August 21, 2013 from 5:30 PM to 8:30 PM (IDT)
Add to my calendar
Organizer
Israeli Dot Net Developer User Group (IDNDUG) At Microsoft Israel (Developers)
בהתאם למסורת של קבוצות המפתחים שהתקיימו בעשור האחרון IVCUG ו- IVBUG, קבוצת מפתחי .Net היא מקום מפגש למפתחים המעוניינים להעמיק את הידע וההיכרות עם הטכנולוגית והכלים בפלטפורמת הפיתוח .Net. במפגשי הקבוצה נדון בתכנון ועיצוב אפליקציות, על הדרכים לגשת לפרוייקטים מורכבים, באינטגרציה בין הטכנולוגיות השונות, מתודולוגיות ועוד. בקבוצה חברים נציגים מבתי תוכנה וארגונים בארץ, חדשים ובעלי ותק, אשר משתפים ידע, נסיון, מעלים רעיונות חדשים לשיתופי פעולה, יצירת קשרים ואף לעיתים מציאת עבודה למפתחים וארכיטקטים. בקבוצה ירצו מיטב המומחים בארץ, וכן יתארחו בה מרצים מחו"ל.
מנהלי הקהילה: שי בר-לב ואריאל בן-חורש
הקבוצה נפגשת בכל יום רביעי בשבוע השלישי של החודש
הספונסרים שלנו (תודה רבה!!)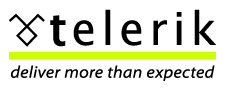 August 2013 Meeting - Israel Dot NET Developers User Group (IDNDUG)