August 2011 Social Media Club Austin Meeting

Tuesday, August 16, 2011 from 6:00 PM to 8:00 PM (CDT)
Event Details
Join #SMCA for the August Meeting at our homebase at KLRU in the Historic Austin City Limits Soundstage.

What is a Social Business and How Does My Company Become One? This month's Social Media Club Austin panel focuses on how social is transforming the way companies do business. Whether you call it Social Business or Enterprise 2.0, social has not only impacted how companies interact with their customers, it is transforming the way employees, partners and vendors actually work. How far along is your company in this journey? Hear from a panel of leaders in Social Business who are both experiencing the transformation themselves and providing the social platforms for companies to discover a new way of working. We are crowdsourcing the questions the Moderator will ask, so submit what you really want to know about Social Business now.

Special Thanks for our refreshment sponsors this month:
Austin's Pizza For those of you who have been attending our meetings for some time, you know what a great friend Austin's Pizza has been to SMCAustin. Austin's Pizza uses only pure, whole ingredients and has the best delivery network in town with 11 Austin area locations: Westlake, South Austin, UT area, Downtown, Central Austin, North Austin, Cedar Park, and Round Rock. Fresh-made sauces, no preservatives and 29 different toppings and cheeses are just some of the reasons Austin's Pizza is known and loved by Austinites.

Sweets provided by Annie's Café & Bar, a modern Brasserie in the heart of downtown Austin. Inspired by the bustling bistros and great sidewalk cafés of Europe, owners Love Nance and Sherry Jameson reinvigorated the legendary Day Building at 319 Congress and created a space not only for dining but for meeting, drinking and enjoying life.

Honest Tea The nation's top-selling organic bottled tea company. Nature Got It Right. We Put It In A Bottle. Honest.
Big Red Soda. Delicious and Different since 1937! Be sure to try Retro Big Red sweetened with good old-fashioned sugar instead of corn syrup. Be sure to try the all natural SANS soda and Big Blue too!

Panel Lineup:
Moderator: Susan Scrupski @ITSInsider
Susan Scrupski is the Executive Director of The Social Business Council, a leading global organization for companies who are undergoing a social transformation, previously known at The 2.0 Adoption Council. Susan currently works at The Dachis Group. Susan has been a writer, analyst, and entrepreneur covering the IT Services market for over 20 years. Her insights have been featured in industry research, as well as mainstream media such as The New York Times, Businessweek, The Wall Street Journal, and CNBC. Her interests are in Enterprise 2.0 and the next generation web. Susan participates on the advisory board of the Enterprise 2.0 Conference, blogs for the Enterprise Irregulars, and spends most of her time supporting and inspiring council members in their efforts to evangelize social business in their worldwide organizations. You can find Susan on LinkedIn, Twitter, and G+.
Kat Mandelstein @katmandelstein
Kathy (Kat) Mandelstein currently oversees worldwide demand programs, digital marketing and events as the Director for IBM Collaboration Solutions in IBM Software and for Social Business for all of IBM. Kathy is a regular contributor to BtoB Magazine's BtoBlog. She also serves on the International Board of Directors for Social Media Club and is the Vice President of the local Austin Chapter. Kathy serves on several cross IBM taskforces for social adoption including the one that established the IBM Social Computing Guidelines, recognized as one of the earliest and best examples of Corporate social policy. Kat has been a pioneer in launching successful web properties and several award-winning social media marketing efforts, as well as developing dedicated web communities dating back to the time that she led IBM developerWorks, IBM's community for developers and IBM alphaWorks for early adopters to get access to technologies from IBM Research. Her past history includes leading various marketing, channel and Web development teams in IBM. Before joining IBM, Kathy managed one of the earliest successful retail Web sites, http://www.jcpenney.com. Kat is a frequent public speaker at events like Web 2.0 Expo and Marketing Sherpa, and has been interviewed for numerous books and publications including the Austin American Statesman, BtoB Magazine, CNET and Information Week. Kat holds a Bachelor of Science in Advertising from the University of Texas at Austin and a Global Leadership MBA from the University of Texas at Dallas. 
Deirdre Walsh @deirdrewalsh
Deidre Walsh is an award-winning program manager with nine years of digital media, integrated marketing, online community, and corporate communications experience. Currently, she is the Sr. Social Media Manager for Jive Software, which brings the innovation of the consumer web to the enterprise. She has been published in several outlets, including The Wall Street Journal, and has been a featured speaker at events like SXSW. In 2006, Deirdre launched the National Instruments social business program, which measurably impacted major business objectives, including customer loyalty, marketing, sales and product development.Prior to NI, Deirdre specialized in public relations for Hewlett-Packard, Allstate and the Texas Senate. She graduated with a bachelor of science in public relations and minors in business and English from The University of Texas.

Will Staney @willstaney
Will Staney is a versatile sales and marketing professional with an expertise in new media strategy and implementation. His background in sales, education in Mass Comm/Advertising from Texas State, and 5 years of social media consulting have given him a solid foundation as he has moved in to the world of community management and new media strategy. Will is quickly becoming an influential voice in social media marketing both in the Austin and larger global business community. Through his consulting, public speaking engagements and training seminars, Will has helped bring success to other professionals and businesses of varying size from the individual entrepreneur to the Fortune 100 corporation. Will's community and relationship-focused approach to business using the latest social media technology has helped businesses and individuals see results by building a closer relationship with their customers. Currently Will holds the position of Talent Acquisition Web Strategy Manager at VMware, who recently acquired Socialcast, where he is responsible for building out and implementing the corporate Employment Web Marketing and Social Recruiting Strategy for Silicon Valley's "Silent Giant". Over the past two years will has trained an entire global staffing team, created and implemented social media strategy and adoption throughout the organization that has dramatically changed the way they find top talent and spread awareness of their employer brand online. VMware's social recruiting adoption and strategy, spearheaded by Will, has been said to be "leading the charge in terms of innovation, transparency and energy...and many companies have unofficially looked to VMware's social media adoption as the role model for how they would like to invest in the future." - Joshua Waldman, CareerEnlightenment.com.
Jean-Claude Monney @jcfmonney
Jean-Claude Monney is Chief Technology Strategist at Microsoft for the US Manufacturing Sector. Jean-Claude Monney leads Microsoft's technical strategy in the Discrete Manufacturing industry, chairs the Microsoft High Tech Customer Advisory Board and represents Microsoft as the chair of the OAGi High Tech Council, a global B2B standards organization. Monney is a seasoned executive passionate about software and electronics technologies as a pathway to corporate profit and world progress. Monney co-authored compelling thought-leadership papers, served on a number of high tech boards, and held executive-level positions at speakTECH, STMicroelectronics, Digital Equipment Corporation, and Motorola Semiconductor. Monney has an Engineering degree from the "Ecole Technique Supérieure" of Geneva, Switzerland. He served as a member of the board at STMicroelectronics S.A Switzerland, member and chairman of the RosettaNet Electronics Component Board and co-chair of the RosettaNet Architecture Advisory Committee.
Here's directions to KLRU in the UT Communications Complex and where to find parking nearby: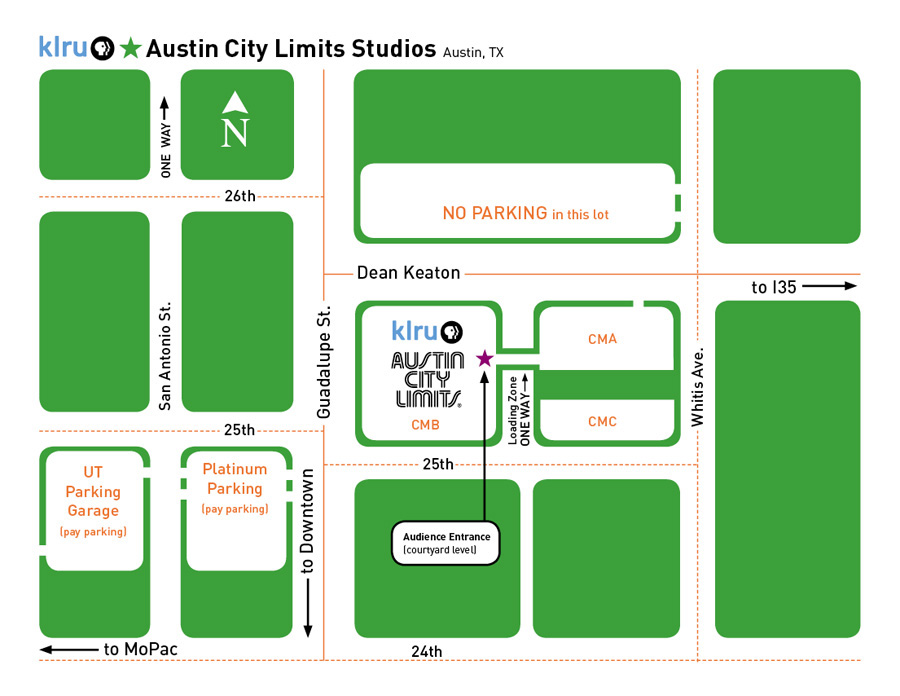 Attendee List
Sort by:

Date

|

First Name

|

Last Name
When & Where
2504 Whitis Avenue
Corner of Guadalupe and Deen Keeton
Austin, 78712


Tuesday, August 16, 2011 from 6:00 PM to 8:00 PM (CDT)
Add to my calendar