August 19th Women@Austin Event

Wednesday, August 19, 2015 from 6:30 PM to 8:00 PM (CDT)
Event Details
The next Women@Austin public forum is Wed. August 19, 6:30 – 8:00, just around the corner!!  Registration is opening today,  so be sure to secure your spot quickly as seats sell out fast. The venue is Capital Factory, with libations and new menu for a light dinner, and doors will open early at 6:15 for networking, select guests to include investors from Austin's ecosystem.
Our focus on the 19th will be on Funding. Research shows that male entrepreneurs are 40% more likely to get VC funding than female founders. But times are changing, and we want to accelerate that process in Austin, Texas.  Come and learn from two Austin female entrepreneurs who have raised multiple rounds of capital, as we conduct a fireside chat conversation about their experiences, how they did it, what problems they ran into, and what advice they'd give to others.
The program includes:
•       Heather Brunner, CEO of WP Engine (Tech company)
•       Caroline Freedman, CEO and Co-founder of Nurturme (consumer goods)
•        Laura Kilcrease, Triton Ventures (investor, w/ overview of funding ecosystem)
•       Jan Ryan, Facilitator, Entrepreneur, Founder of Women@Austin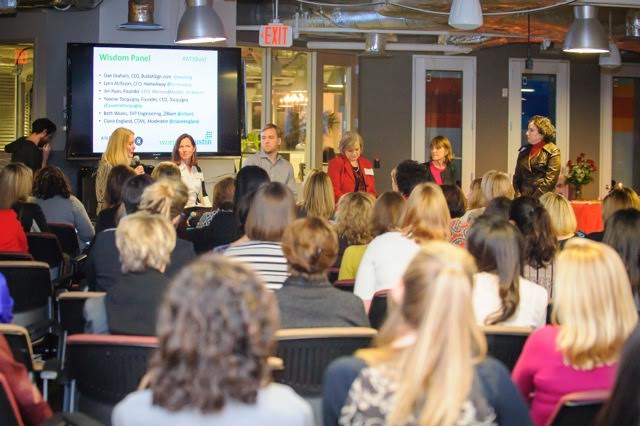 So whether you're seeking institutional capital, angel funding, or just want to broaden your connections and perspective about the process – come with your questions and be inspired by stories and lessons learned from Austin's top female entrepreneurs!
About Women@Austin: 
We are a mission-driven community dedicated to accelerating the success of high-growth female entrepreneurship in Austin through mentoring, access to role models, and a focus on the process and networks crucial for funding. Women@Austin was hatched last Fall when several of Austin's most experienced female entrepreneurs and executives came together and decided they wanted to do something proactive to make Austin the most friendly, nurturing place for women-led businesses in the country.
Steering Committee:   Jan Ryan, Heather Brunner, Laura Kilcrease, Virginia Miracle, Patti Rogers, Lynn Atchison, Susan Strausberg, Erica Douglass, April Downing, Pam O'Neal, Beth Weeks, Crista Bailey, Diana Holford, Monica Landers, Patti Soch, Monique Maley, Cindy Goldsberry, Julie Kirk, Zeynep Young, Yvonne Tocquigny, Kerry Rupp, Jennifer Parker 
Sponsors: