Description
Grab A Drink With Thousand Currents YPG
The Thousand Currents Young Professionals Group consists of passionate individuals from a variety of backgrounds dedicated to poverty alleviation and social justice in the global south. The YPG was founded in 2010 by a group of volunteers to raise awareness and funds for Thousand Currents to support their grassroots partners.
Join us Wednesday, August 16th to learn about Thousand Currents YPG's upcoming annual event, Sips for Solidarity: 7th Annual Beer & Food Tasting Benefit on September 29, 2017 from 7:00-10:00PM at The Women's Building in San Francisco. At the event, you will join like-minded individuals promoting a sustainable world. Enjoy locally brewed craft beer from the San Francisco Brewers Guild, all-you-can-eat international inspired food, and bid on valuable silent auction items from Klean Kanteen, Disneyland, and much more!
RSVP to East Bay Green Drinks to learn all about Thousand Currents YPG and for the opportunity to purchase tickets to their upcoming event.
East Bay Green Drinks is FREE, but please register above.
---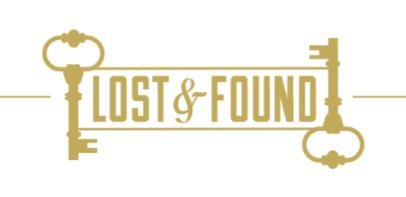 LOST & FOUND is a spacious, sun-filled indoor/outdoor beer garden with a wide selection of local and craft beer and great food.
The beer selection ranges from blue-collar pints to local, barrel-aged high gravity brews. The menu is seasonal, inventive, and fresh, and evokes street snacks and satisfying favorites from around the globe.
Check out the inventive and collaborative ways Lost & Found is built for sustainability, from their organic garden to their social justice initiatives.
---
East Bay Green Drinks started in 2000 and is a monthly community and networking event for everyone involved in sustainable business, education, environmental and social causes, local and organic food, green architecture, design and construction, media, communications, clean energy, and more.
It's fun, inspiring, informal, and friendly, and it's where we get the most important thing we need to sustain our work and community. It's where we connect.
Click here to subscribe to our mailing list and join us in good community, good work, and good spirits!
---
Interested in Co-Hosting?
East Bay Green Drinks is a free opportunity for environmental organizations to share their work with like-minded professionals. Email us if you are interested in co-hosting an upcoming get-together!