Location
San Dieguito Heritage Museum at the Heritage Ranch
450 Quail Gardens Drive
Encinitas, CA 92024
Don't miss San Diego's BIGGEST weekly vegan food festival! Donuts, Sushi, Pizza, Tacos, Burgers, Ice Cream, Dumplings and SO MUCH MORE
About this event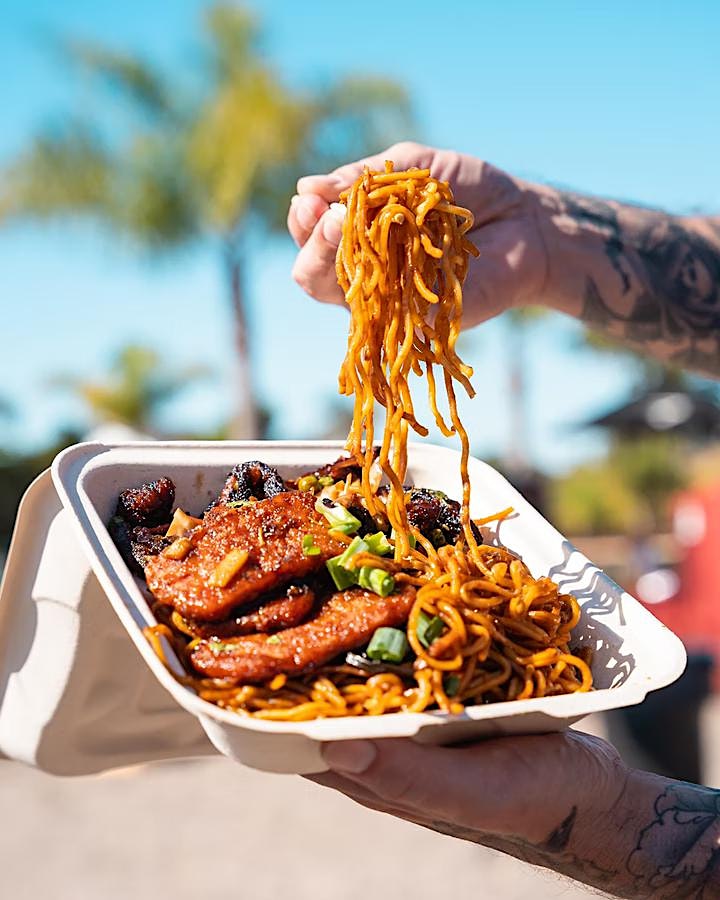 Vegan Food Popup is a FREE event that showcases the best plant-based food in So Cal, featuring a rotating lineup of diverse vendors from San Diego, Orange County and LA.
The Encinitas Vegan Food Popup is located on the grounds of the San Dieguito Heritage Museum, home to historic buildings and artifacts. Surrounded by trees and gardens, it's the perfect place to gather with your favorite people to enjoy amazing food, live music and games.
Live Music: TBA
VENDORS
Alive Ferments
Areté Adaptogens
Ambikathia
Auraganic Juicery
A Way Home For Dogs
Big Squeeze
Buddha Foods
Bungalow 360
Cena Vegan
Champignon Eats
Chikitsa Healing Arts
County Supervisor Lawson-Remer
Double Batch Cheese
Farm Fresh To You
Flame and Flamingo
Good Vibes Society
Gourmet Tamales
Grammy's Bake Shop
Hot Bevs Coffee & Tea Co
Howling Moon
Krishna's Kitchen
Kula Ice Cream
Love & Light 4 All
Luv Mylk
Majestik Kulture
Maribel y Oliva Cocina
Nora's Desserts
Not Your Nonna's Sauce Company
Nova Boba
Pink Pantree
Sabor Piri Piri
SeaCo Catch
Seva Foods
Sistry Foods
Stone Monkey
The Donuttery
The Laughing Vegans & Dr Hope's Children's Books
The Vegan Painter
Totful Treats
Tracy's REAL Foods
Truth Council
Uprising Pizza
Vegan Mirai Sushi
___________________________________________
Vegan Food Popup Locations
VISTA: Every other Friday, 5pm-9pm, Local Roots Boochyard, 1430 Vantage Ct, Vista, 92081
ENCINITAS: Every other Saturday, 12pm – 4pm, San Dieguito Heritage Museum, 450 Quail Gardens Dr, Encinitas, 92024
The Vista Vegan Food Popup is held every other Friday, alternating weekly with the Encinitas Vegan Food Popup.
Both the Encinitas and Vista locations are family-friendly and dog-friendly and offer free parking.
In between bites, attendees can shop a select group of vegan-friendly products including apparel, jewelry, beauty, wellness and home goods as well as services such as body work, reiki and henna.
Vegan Food Popup has been featured on CBS News, Fox News, The San Diego Union-Tribune, KUSI, San Diego Reader, ABC News and VegOutMag.com.
Since launching in 2019, Vegan Food Popup has supported dozens of local food and craft vendors by creating an accessible venue for sharing their offerings with the community.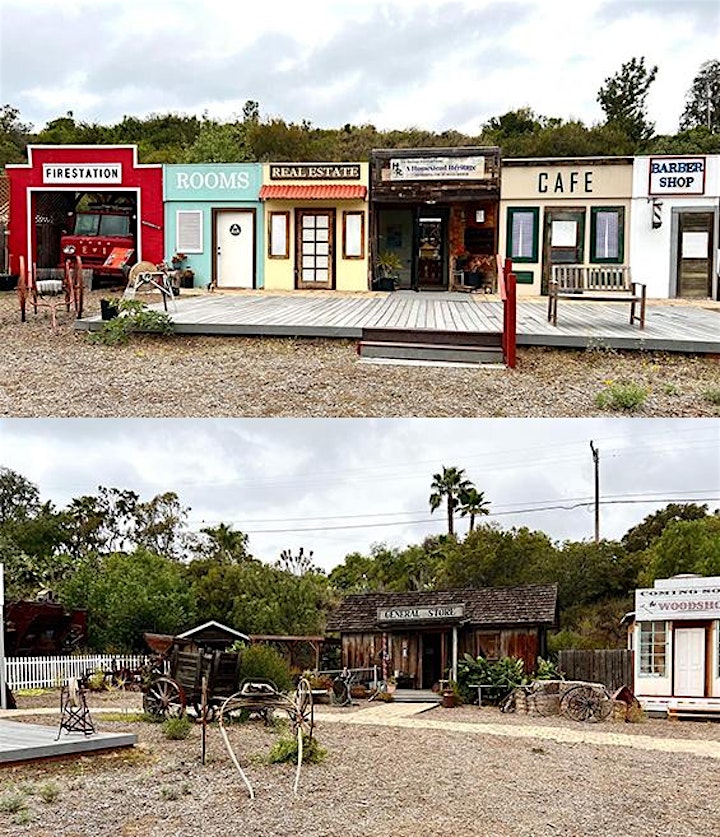 PARKING: There is limited parking in the Heritage Museum parking lot but there is street parking nearby. Please see the map below. You may park on Ecke Ranch Rd or Paseo De Las Verdes.