Augmenting Reality Meetup - MAY 2018 - INDUSTRY FOCUS: GAMES
Description
******************************************************************
NB: we open the doors at 6.30pm sharp and close the checkin process at 6.50pm. Please be on time. At 6.50pm we allow those who are on the waitlist or without tickets to enter until we hit the capacity limit for the venue. Having an Eventbrite ticket does not guarantee entry (especially if you arrive late). To facilitate entry please arrive with your Eventbrite QR ticket ready for scanning at 6.30pm. (yes, we're looking at larger venues to allow us to get more of you in!)

********************************************************************
Industry Focus: Games
We'll be bringing together traditional games studios as well as VR gaming studios to discuss the latest techniques, challenges and methodologies for development of VR and AR gaming titles and what the gaming industry can teach those who are developing none entertainment applications of VR and AR technology.

6:30pm - 6:50pm...Register & Networking

7.00pm - 7.20pm: Dave Ranyard, Dream Reality Interactive
7.30pm - 7.50pm: TBC
8pm - 8.15pm: TBC

8:15pm Quick Pitch

8.30pm - 9pm - Hands on tryout of some of the latest AR and VR equipment. Announcements, Ask the Experts and Networking.
Live Stream will be available on the night via https://www.facebook.com/DigitalJamLimited/
Venue notes: PLEASE NOTE THE VENUE HAS CHANGED. We will be in the Darwin Building, specifically in the Darwin Lecture Theatre which is room B40.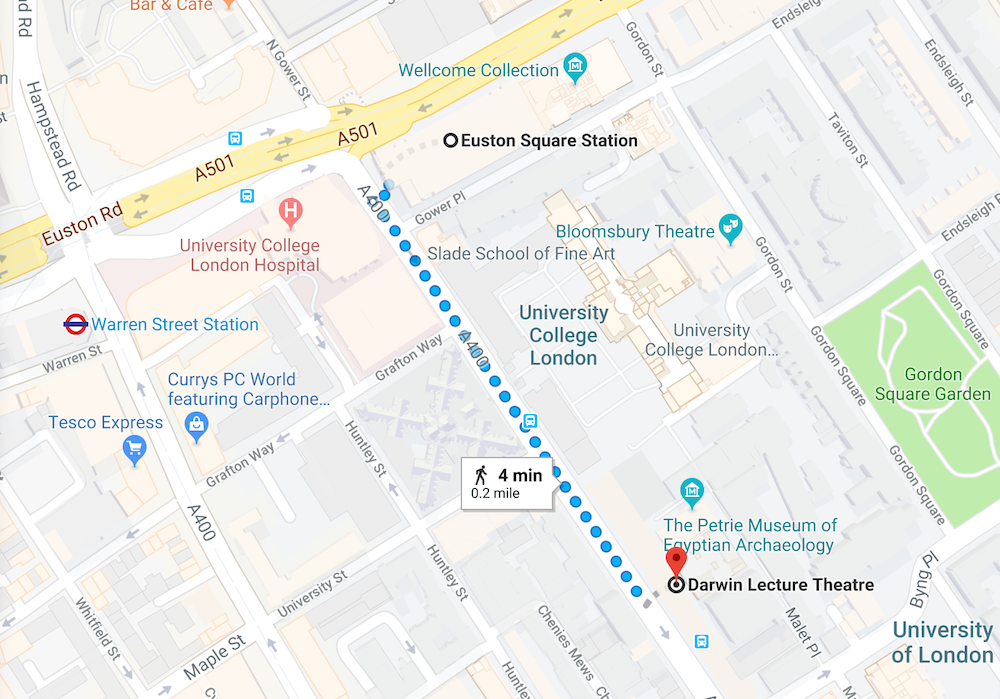 Nearest tubes are Euston Square, Warren Street and Goodge Street. Russell Square is a 12 minute walk. Numerous buses stop opposite including the 10, 14, 24, 29, 73, 134, 390. Euston BR station is an 11 minute walk and Kings Cross 15'.