Description
AUGMENTED REALITY (AR) FOR JOURNALISM
with Matt MacVey
Enhance news content with this new technology
Class meets Wednesday, February 27 from 6:30 to 8 pm
The cost for this workshop is $25
Move over, Virtual Reality. Newsrooms are now turning their attention to Augmented Reality (AR) journalism, the addition of an information layer or 3D objects on top of content, visible through a phone app. Think Pokemon Go for news. It's certainly the direction the tech industry is going -Apple, Facebook, Alphabet and Snapchat have all launched tools that give access to augmented reality to millions of consumers.
In this hands-on workshop we'll try out AR projects from different news organizations, see how to get started and look at what might be coming next. We'll look at tools including Blippar, ARKit, ARCore and WebAR.
What to Bring: Attendees should bring their own smartphones to explore projects together.
Level: Beginner
---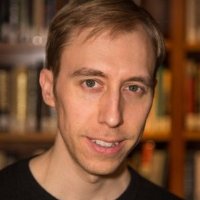 About Matt MacVey
Matt runs immersive journalism programs at the CUNY Graduate School of Journalism, teaching 360 shooting and stitching workshops, creating VR and AR media projects and managing a network of immersive news producers.
---
For concerns or questions about this workshop, please e-mail pd@journalism.cuny.edu.