Sales Have Ended
Ticket sales have ended
We never turns customers away- Please join us onsite and we will do our best to accommodate you on a first come, first served basis.
Sales Have Ended
Ticket sales have ended
We never turns customers away- Please join us onsite and we will do our best to accommodate you on a first come, first served basis.
Description
Virginia Asian Chamber of Commerce
& Partners Proudly Present:
THE 2015 PROCUREMENT ACADEMY
The State of Virginia's Asian Chamber series of 4 powerful monthly statewide business development seminar events with focus on "Learning for Best Success in Contracting"
Register here:
http://bfastwithconsultant.eventbrite.com
AUGUST MONTHLY TOPIC:
BREAKFAST PROCUREMENTSEMINAR WITH A CONSULTANT
How to Expand Your Government
Clientele and Win Contracts
INVITATION
JOIN THE ASIAN CHAMBER FOR A PRODUCTIVE PROCUREMENT BREAKFAST WITH OUR SEASONED PROCUREMENT CONSULTANT, A FEDERAL CONTRACT OFFICER: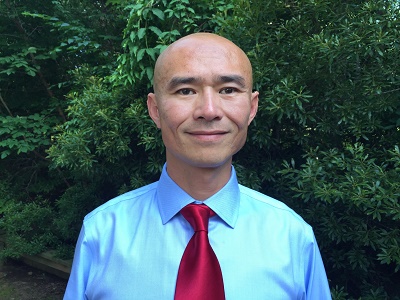 MR. DAVID LIU
DIRECTOR
CDL Global Consulting Services,LLC
EVENT IS OPEN TO EVERYONE
WE ONLY INVITE THE BEST CONSULTANT SPEAKERS
OUR LAST INDEPENDANT CONSULTANT SPEAKER ATTRACTED 75 REGISTRANTS

Wednesday August 26 2015
10:00 am to 12:00 pm
The Three Flint Hills Building
3201 Jermantown Road, Fairfax, VA

Fees cover : Breakfast- Seminar- Consultancy + Materials

SMALL AND INTIMATE SESSION FOR A QUALITY BUSINESS ROUNDTABLE ON ISSUES THAT MATTER MOST TO YOU, THE GOVERNMENT CONTRACTOR

Event tariffs include:
Continental Breakfast - Business Seminar
Procurement Expert Consultation (First come first served)
AGENDA
10 -10:30 am - REGISTRATION/ BUSINESS & PROFESSIONAL NETWORKING
10:30 am to 11:45 am: BREAKFAST SEMINAR
11:45 am to 11:55 am : FOLLOW UP APPOINMENT SET UP
11:55 am to 12:00 pm- NEXT PROCUREMENT EVENT ANNOUNCEMENT


Attend a very special Consultancy meeting with focus on successful business prospecting to understand why managing business prospecting in the government sector requires great discipline and patience. Learn all the tips and secrets from a federal government INSIDER with over 30 years of DOD experience.
What's the difference for business development between potential government clients and private sector clients? Why does my competitor, which has less to offer than my firm can win new and bigger government contracts? What's my business development goal and successful strategy?
These are just a few questions small business owners always wonder and seem not be able to answer the question.
During this two hour session, you, as small business owner, will have a fundamental understanding on the relationship development with your current and potential government clients, program managers, project managers and key stakeholders in the decision making process.
You will gain knowledge into the government acquisition process from cradle to grave. The discovery and discussion will be led by a Defense Acquisition Workforce Improvement Act(DAWIA) Level III certified former contracting officer and program manager.

4 CRITICAL LEARNING AREAS
1. Do's and Do Not's for business development with your government clients

2. How to establish rapport to develop new business andexpand your existing business

3. Why Lowest Price Technically Acceptable (LPTA) is not the most important way to get your contract award

4. What does "Small Business" title for you REALLY mean to the Government-SURPRISE factor!
SPEAKER BIO
David Liu is currently serving as Director, CDL Global Consulting Services,LLC. A native of Beijing, China, he enlisted in the Marine Corps Reserve in 2002, and was commissioned a Second Lieutenant in August 2004. David Liu holds a Bachelor of Science in Computer Science from Tsinghua University, Beijing, China, and a Master of Business Administration with a concentration in Finance, as well as a Master of Finance with Beta Gamma Sigma distinction from Tulane University, New Orleans, LA.
David has served in various technical and leadership roles throughout his Marine Corps career from 2004 to January 2015. Upon receiving his commission, David was assigned to 3d Marine Division, III Marine Expeditionary Force (MEF) Okinawa, Japan from 2005 to 2008. While he was on Okinawa, he served as Supply Officer in various units. In May 2006, David Liu reported to 3d Reconnaissance Battalion as Battalion Supply Officer. He deployed with the Battalion to Fallujah, Iraq for Operation Iraqi Freedom (OIF) from September 2006 to April 2007. During the two and half years as Battalion Supply Officer, he managed and accounted for more than four million dollars worth of requisitions to support the two OIF deployments through contracting, Supply System, GSA advantage, and other resources. During the deployment, he managed requisitions in excess of two million dollars via contracting and various supply systems. In 2007, David Liu achieved a No.1 rating during the annual Headquarters, U.S. Marine Corps (HQMC) Supply Chain Management Data Analysis inspection, with 100 percent accuracy on all assets under his management in III MEF, and was recognized as the best supply account in the Marine Corps, and best Supply Officer throughout the force. From 2007 to 2008, David Liu planned, coordinated and executed logistic, contracting and fiscal plans to support four complicated off-island bilateral exercises, conducted in Singapore, Philippines and the United States.
Upon completion of his tour in Okinawa, Japan, David Liu was assigned to Headquarters, Marine Force Reserve in New Orleans in October 2008. He served as Fund Manager and Materiel Management Officer. During his tour in MFR, he managed monthly execution on procurements in excess of five million dollars of various classes of supply via different systems and contracting, and executed an annual budget in excess of $87 million dollars. Working closely with various agencies, he coordinated and executed fielding plans for newly fielded equipment to Marine Reserve units in 53 different locations, and 183 individual sites across the country.
In 2011, David was selected for Contracting Officer program, a highly competitive program in the Marine Corps. While serving as Contracting Officer, he was deployed to Djibouti, Africa from April to December 2012 as a Contingency Contracting Officer, in support of Combined Joint Task Force-Horn of Africa.
David left active duty service in January 2015, and started CDL Global Consulting Services, LLC with several close friends. CDL focuses on to work with small to medium businesses on financial management, logistic planning, supply chain management, program management, business management, contracting technical support and management, as well as global business development. CDL's goal is to leverage its combined experience that totals over a century in Supply Chain, logistics, contracting and business management to assist their clients to effectively and efficiently reach their business objectives. David is the Honor Graduate from Marine Corps Supply Officer School, Level III (highest level) certified in Contracting per Defense Workforce Acquisition Improvement Act, as well certified in program management. He is also a life member of Beta Gamma Sigma, an International Honor Society for Collegiate schools of Business.

REGISTRATION SITE
http://bfastwithconsultant.eventbrite.com
Questions? Email us at: aabac@aabac.org * www.aabac.org
sorry-There is no refund available for this event - Thank you!
We thank our Business Education Sponsors: