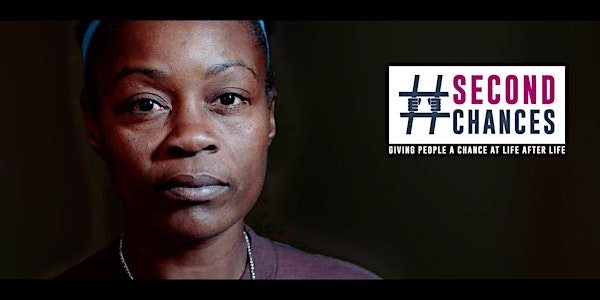 Aug. 25 Life Cycles Toward Freedom Virtual Film Screening
Join us this August for a virtual premier film screening of a new series of short films, followed by guest speakers.
About this event
This August, the new series of shorts will premier in three virtual film screenings.
7:00-7:50 - Film showing
7:50-8:30 - Featured speakers and discussion
--live closed captioning will be provided--
Each film screening will showcase the latest series of short films produced by Tusko Films, which features currently incarcerated and formerly incarcerated women and includes footage from inside the two women's prisons in PA, SCI Muncy and SCI Cambridge Springs.
Returned citizens who were released in the 2012 "Unger deciscion" are this evening's invited speakers. There will be an additional screening of "The Ungers: A Matter of Time," a short film about the landmark court case that resulted in the release of almost 200 long term prisoners in Maryland. Each film screening will have unique speakers and discussion; speakers will begin at 7:50 if you want to tune in just for the evening's discussion.
Attendees will receive a zoom link and information for connecting to the event a few days before the show. This event will be recorded and shared live. (If you want to attend but do not wish to be recorded, we encourage you to come but recommend turning off your video during the event, and you can also change how your name is presented if you wish.)
More about the incredible films: The film entitled "Pennsylvania's Commutation Process: Naomi Blount's Experience" takes you through one woman's journey of the lengthy and laborious steps of achieving freedom from a life sentence. Naomi Blount was the second woman to receive commutation in the last 30 years and has been home for one year. Lt. Governor John Fetterman, a leader in PA's commutation reform, is also featured in this film.
"We Are More Than Our Worst Day," a 12 minute short, radiates resilience and the power to change that is widespread amongst people with death by incarceration sentences. This poignant vignette features the transformative journeys of Tequilla Fields and Tameka Flowers who are both seeking commutation. "You Deserve Better Than Prison: Messages to Youth from Women Serving Life" (4 minutes) was the idea of Avis Lee who is currently awaiting a public hearing that will decide her freedom. The desire to protect young people from similar paths is echoed throughout PA prisons and this piece showcases many voices, including family members and formerly incarcerated women who were sentenced to die as young people.
Life Cycles for Freedom is a multi-media campaign uplifting women and trans people serving death by incarceration. Find more information at https://lifecyclestowardfreedom.org/films/