Aug 17 | LUNCH | Give More Referrals, Get More Referrals
Description
NETWORKING TO MAKE BUSINESS HAPPEN
We are business women supporting business women no matter your role, profession or industry. We develop strong business friendships and help each other on purpose. We are a sisterhood of business friends!
A Networking Experience!
MEET more people

NETWORK in a meaningful and productive way

MASTER your networking, sales & success skills

DEVELOP better business relationships

MANAGE your life well
TOPIC: Give More Referrals, Get More Referrals
Everybody wants more referrals but few know how to actually get them! (Secret: it isn't fancy business cards or telling people about yourself constantly!) Do you want to know how to bring it up in conversation? Do you want to know what to say? Do you feel like you have to know every detail about someone to refer them? There is a secret strategy that Dr. Jennifer and Dr. Stephanie will share to build a solid referral network that will provide for your business for years to come.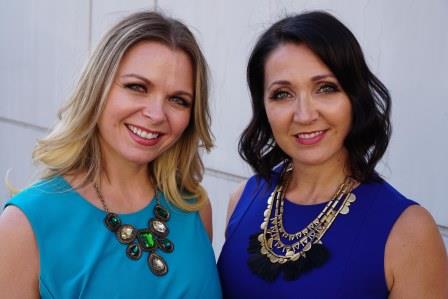 Speakers: Dr. Jennifer Rozenhart & Dr. Stephanie Rosenhart
Drs. Jennifer and Stephanie Rozenhart have been in private practice in the Silicon Valley for 20 years and 17 years respectively. Helping women with common health problems like headaches, neck pain, back pain and bad posture is what they love to do! They speak frequently throughout the Bay Area on a variety of wellness topics through their lunch and learn program. Their other passion is connecting business women to help them achieve what they desire for their business! Their practice has also been awarded with The San Jose Mercury News "Best in Silicon Valley" for 2012, 2013, 2015, 2016 and 2017.
AGENDA • (subject to change)
10:30 am - 11:00 am: Registration
11:00 am - 1:30 pm: Lunch & program
HOW MUCH •
$45 | $35 Business Women of Silicon Valley members | $55 day of & at the door
We are a membership organization. You're invited to participate in 1 or 2 events before joining.
FOR MORE INFO, CONTACT •
Kristy Rogers | 408-288-8484