AUG 1 // CMA Gallery Admission - SCRIMMAGE: Football in American Art

Tuesday, August 1, 2017 from 10:00 AM to 8:00 PM (EDT)
Event Details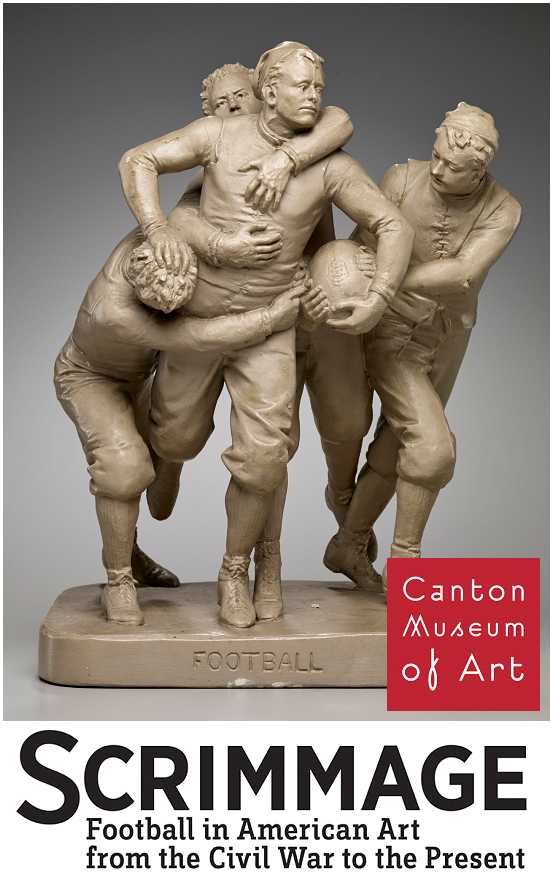 Scrimmage investigates the history of football imagery by prominent American artists and photographers beginning with Winslow Homer's engravings for Harper's Weekly at the close of the Civil War and culminating with the work of contemporary artists such as Catherine Opie and Shaun Leonardo. Featuring more than 60 artworks, which represent a variety of media including prints, paintings, sculpture, photographs and video, the exhibition contains works assembled from the Smithsonian American Art Museum, the National Portrait Gallery, the Figge Art Museum, Denver Art Museum, The Rockwell Museum, The Museum of Fine Arts - Houston, Yale University, Canton Museum of Art, and numerous other public and private collections. The imagery in Scrimmage attests to the fact that football has played a significant role in American cultural history for the last 150 years. Scrimmage is the first scholarly exhibition to survey football in art and to demonstrate that a multitude of artists have made important images of this quintessentially American sport. This special exhibition is organized by the Gregory Allicar Museum of Art (formerly the University Art Museum) at Colorado State University, and the Jorden Schnitzer Museum of Art at the University of Oregon.
Organizer
Canton Museum of Art
The Canton Museum of Art is recognized for powerful national touring exhibits and dynamic original exhibits featuring prominent artists and the Museum's unrivaled Permanent Collection of American watercolors and contemporary ceramics. CMA also connects schools and various community groups through innovative education outreach programs for inspired learning through the visual arts.
AUG 1 // CMA Gallery Admission - SCRIMMAGE: Football in American Art