Description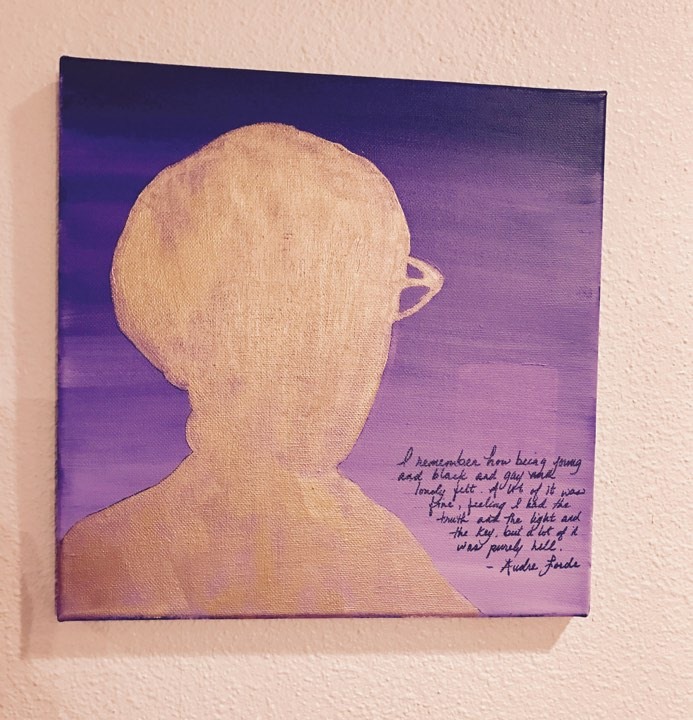 We opened and will also be closing out or celebration of International Black Feminist Poetry Month featuring our Black, feminist, lesbian, mother, warrior, poet, Audre Lorde. This guided session will be faciliated by Kelli Wimbly-Dinh. Learn more about Wimbly-Dinh's work here:http://www.kwthriving.com/. Each participant will create and take with them this 12x12 canvas painting.

Our gatherings such as these are based solely on ideas of Black feminism and Black feminist theories, and introduces you to, or furthers your understanding and overall appreciation of, Black feminism, through a new activity that is introduced each month. These can include games, films, and arts and crafts. This means that all of our activities center Black feminist perspectives while having fun, meeting new people, and connecting with others who share similar interests — including sipping wine in the afternoon. There is no artistic experience, special training or skills needed to participate. Sessions are guided and instructed, and all material and supplies are provided – you take what you make.

Bring your favorite Lorde quote with you.

Each participant will receive entry. We will also have light snacks.

Space is limited. You will receive full information with your paid ticket confirmation.

If you are a Black woman, and being able to participate in this activity because of its cost is causing you a hardship, then please contact us.

FAQs

Q: Can I bring my kids?
A: Yes. But you must watch them.

Q: Can I get a refund?
A: Since space is limited and we have anticipated a certain amount of attendees, any plans to cancel by you and/or you not showing up will result in your payment being counted as a donation. If the event is canceled or the dates are changed by us, then you have the option of receiving a full refund or you can donate any money paid to the library.
Q & A: What about parking? Paid parking stops at 12. So, we suggest you not arrive early.
Q: Do I have to bring my printed ticket to the event?
A: No. We will have a list of names of paid attendees.

Q: Is my registration fee or ticket transferrable?
A: Sure. If you are unable to attend, you can update your registration information or notify us of the change. You can also tell us to use your ticket how we see fit, which means we can give it to another person and allow them to attend.