Description
In celebration of Black HERstory Month, please join Councilwoman Lena Gonzalez in partnership with OUT LOUD for "AUDRE LORDE: A Catalyst for Change" on Saturday, February 16, 2019, from 4pm-7pm at Jenny Oropeza Community Center. This free event will feature a screening of a film by Jennifer Abod called, "The Edge of Each Other's Battles: The Vision of Audre Lorde," as well as featured speakers and poets, music, and refreshments.

PROGRAM
4:00-4:30: Reception
4:30-5:30: Speakers and Poets (TBA)
5:30-6:30: Film Screening: "The Edge of Each Other's Battles: The Vision of Audre Lorde"
6:30-7:00: Refreshments and Celebration
LOCATION
Cesar E. Chavez Park
401 Golden Avenue
Long Beach, CA 90802
Free parking in the area. Map attached.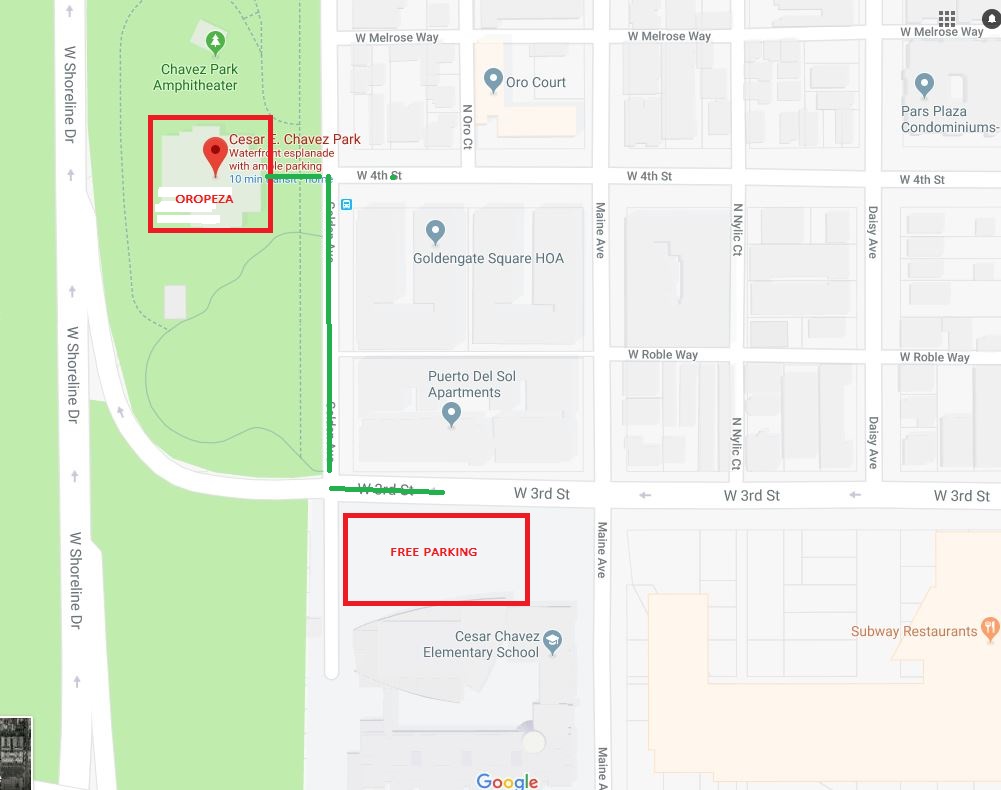 ABOUT AUDRE LORDE & THE DOCUMENTARY FILM
Wherever Audre Lorde stood, she did so as a Black Lesbian Feminist. She insisted on addressing color, class, and race, thereby shaping and expanding Second Wave Feminism, the Black Arts Movement, and Black Lesbian and Gay Liberation.
"The Edge of Each Other's Battles: The Vision of Audre Lorde" is an award-winning film by Jennifer Abod based on a transnational conference, where women, men, and activist youth from 23 countries, celebrated and engagd with Audre Lorde's life and work.
Audre Lorde (1934-1992) was the Poet Laureate of New York State from 1991-1993, and was the author of 15 books of poetry and prose.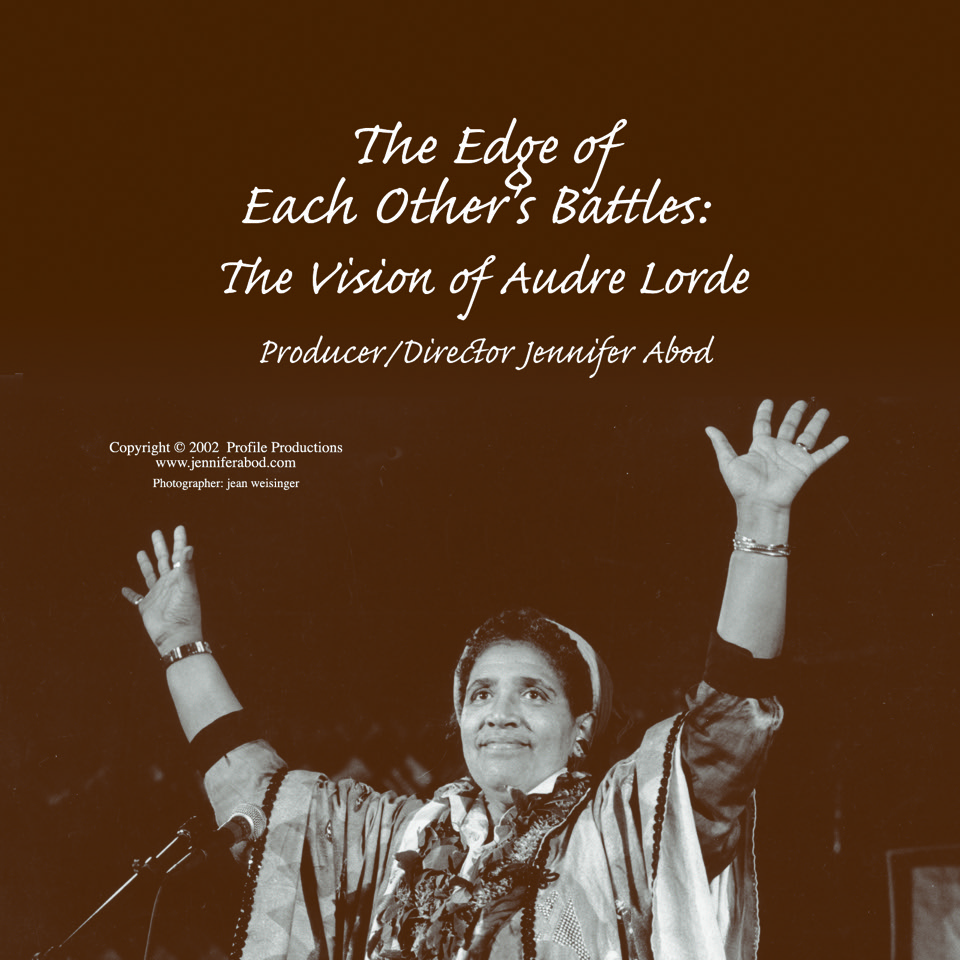 For more information: http://www.wmm.com/filmcatalog/pages/c621.shtml
ABOUT THE FILMMAKER
With a Ph.D. in Intercultural Media Education and Women's Studies, Jennifer Abod is an award winning documentarian, radio broadcaster, organizer, and teacher who was part of the dawning of the second wave of feminism in the U.S.
For more information: http://www.jenniferabod.com/
ABOUT THE SPEAKERS/POETS
TBA
REVIEWS FOR "THE EDGE OF EACH OTHER'S BATTLES: THE VISION OF AUDRE LORDE":
"Splendid...Abod's imaginative weave of Audre's poetry, commitment to justice and community, and passion for life should be presented in every history, literature, LGBT, and Women's Studies classroom." Blanche Wiesen Cook, historian, and Claire Cook, playwright
"The film balances a celebratory narrative of the conference with an honest portrayal of the difficulty of negotiating race and class privilege in women-of-color feminist settings." Signs Journal of Women in Culture & Society
"Extraordinary...embodies Lorde's words on anger and difference - how these can unite, not divide, when faced squarely and expressed honestly." M. Charlene Ball, Ph.D.
"Captures the essence of Lorde's political vision and also a crucial moment in lesbian feminist history…". Pat Cramer English and Women's Studies, University of Connecticut
"The Edge of Each Other's Battles captures the passion and energy of intellect in action. Even beyond the grave, Audre Lorde inspires diverse audiences to explore their convictions and continue the honest dialogue that is essential among us." Fawn Groves, Utah State University
SUPPORT THIS EVENT
If you would like to support this event with a tax-deductible donation, please help us pay our poets and provide an extraordinary experience at this link: DONATE HERE. For sponsorship opportunities, please email outloudlb@gmail.com.
---
We look forward to seeing you there to celebrate Audre Lorde and Black HERstory Month!
---
FAQs
Are there ID or minimum age requirements to enter the event?
No.
What are my transportation/parking options for getting to and from the event?
Free parking in the area.
Is this event wheelchair accessible?
Yes.
How can I contact the organizer with any questions?
Please email outloudlb@gmail.com with any questions.