Event Information
Location
Microsoft Technology Center
10900 Stonelake Blvd
#225
Austin, TX 78759
Description
"Auditing for your Software and for your Soul"
Speaker: Mano 'dash4rk' Paul
Christian, Author (The 7 Qualities of Highly Secure Software and the Official (ISC)2 Guide to the CSSLP); Shark Researcher and Biologist, CEO, SecuRisk Solutions)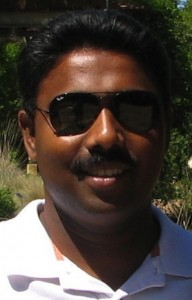 Of the many security processes that is to be followed when building secure software, one crucial process is code audit or code review. Code audits when properly done from a security standpoint can attest to the resiliency of the software against hacker attacks.
In the "Teach Security" part of this talk, we will focus on "Auditing for your software" and look at what is a code audit and what it is not, the types of code audit, the controls to look for when doing a code audit, and how to conduct a proper code audit from a cybersecurity perspective. In the "Teach Christ" part of this talk, we will look at "Auditing for your soul" covering the need to look within oneself to ensure that one is not vulnerable to the exploits of the devil or his ways, and look at God as the ultimate soul auditor. In the "Teach Security in Christ" part of this talk, we will focus on Jesus Christ, The ultimate control, as it pertain to the final audit that every one would have to go through.
Speaker Bio:
Mano 'dash4rk' Paul (@manopaul) is a shark biologist turned security professional. He is the author of the acclaimed "7 Qualities of Highly Secure Software" and the "Official (ISC)2 Guide to the CSSLP." He founded and served as the CEO of SecuRisk Solutions. Before SecuRisk Solutions, Mano managed the application security program at Dell. His InfoSec experience includes designing & developing security programs from compliance-to-coding, security in the SDLC, writing secure code, risk management, security strategy, penetration testing, vulnerability analysis, and security awareness training & education. Mano was appointed as the software assurance advisor for (ISC)2 and is a member of the AppSec Advisory Advisory Council. He was recognized and honored by being awarded the first Information Security Leadership Awards (ISLA) as an information security practitioner in 2011, for his contributions to the security industry.
Mano holds the following professional certifications – CSSLP, CISSP, GIAC GSSP-.Net, EC-Council ECSA (Licensed Penetration Tester), Microsoft Certified Solutions Developer (MCSD), Microsoft Certified Application Developer (MCAD) and the CompTIA Network+ certification. In addition to his MIS degree, Mano holds a Bachelor of Science degree from the University of Chennai, India, and a Diploma in Import Export Management from the Indian Institute of Export Management.
Mano also founded HackFormers which is a faith-based non-profit organization with the mission to Teach Security, Teach Christ and Teach Security in Christ. He is married to Sangeetha Paul and he enjoys spending time with their two sons, Reuben and Ittai.
To get more information about upcoming meetings and HackFormers, visit http://www.hackformers.org
Twitter: @hackformers
LinkedIn Group: http://www.linkedin.com/groups?gid=4239683
Date and time
Location
Microsoft Technology Center
10900 Stonelake Blvd
#225
Austin, TX 78759