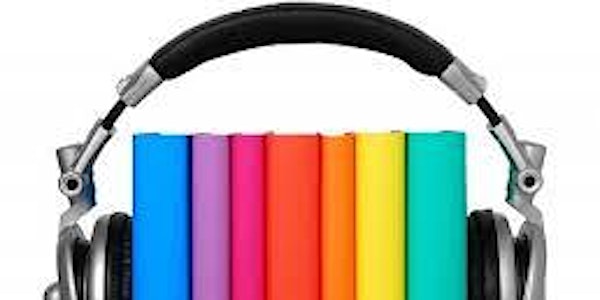 Audio Book Intensive with Piper Goodeve 2-19-23
A one day intensive workshop covering the basics of audiobook narration and production
When and where
Location
Ripley Grier Voice-Over Studios 520 8th ave 10th floor New York, 10018
About this event
The audiobook industry has exploded in recent years, and nearly every book that is published (whether by a traditional publisher or independently by the author) gets released in audio. Narrating an entire book with detailed characters, well-crafted scenes, and continuity of voices is not easy, but it is a skill that can be learned and practiced.
In this one-day workshop, you will get an overview of the skills needed to be an audiobook narrator, as well as:
· Learn about the audiobook and publishing industries, and how the narrator's job & workflow fits into them.
· Explore narration techniques, including pacing, narration vs. dialogue, and how to create real & nuanced characters.
· Discover your voice type & what kind of material you are right for while working on different audiobook copy from genre fiction, literary fiction, and non-fiction.
· Find out next steps for working on narration, how to put together an audiobook demo, and additional resources for continuing your audiobook journey.
Note: Please bring your own copy, from a book that you enjoy reading, fiction or non-fiction. If it is fiction, it should include dialogue. No more than 2 minutes in length. No explicit language, violence or sex.
 About The Instructor:
Piper Goodeve is an actress, director, and audiobook narrator who has recorded over 250 titles, including works by Neil deGrasse Tyson, Juliette Fay, R.L Stine, and Meg Cabot. She records for both indie authors and major publishers, including Harper Collins, Simon & Schuster, Tantor, and Audible Studios. A three-time Audie Award finalist, one-time winner, and an Earphones Award recipient, Piper is passionate about the craft of narration and has taught at The Voice Shop, CAST at Ripley-Grier, ACX University, and StoneStreet Studios at NYU/Tisch School of the Arts. She produced and directed the audiobook #SOBLESSED, read by a full cast, including Brian Dennehy, and has directed numerous titles for Audible Studios, including Race, Sex and Robots read by Amandla Stenberg (Dear Evan Hansen.) Piper has performed on stage in regional theaters across the country, and in Canada, and earned a Drama League Award nomination for Distinguished Performance for creating the role of Anne in Anne of Green Gables (Off-Broadway, Original Cast Recording.) She holds an MFA from Brown University, and splits her time between Brooklyn and Vermont with her husband and sassy cat Caroline.
18+ please. No credits or refunds. Class meets Sunday February 19th at 1pm and runs for four hours.