Location
Factory
Rheinsberger St. 76/77
10115 Berlin
Germany
Description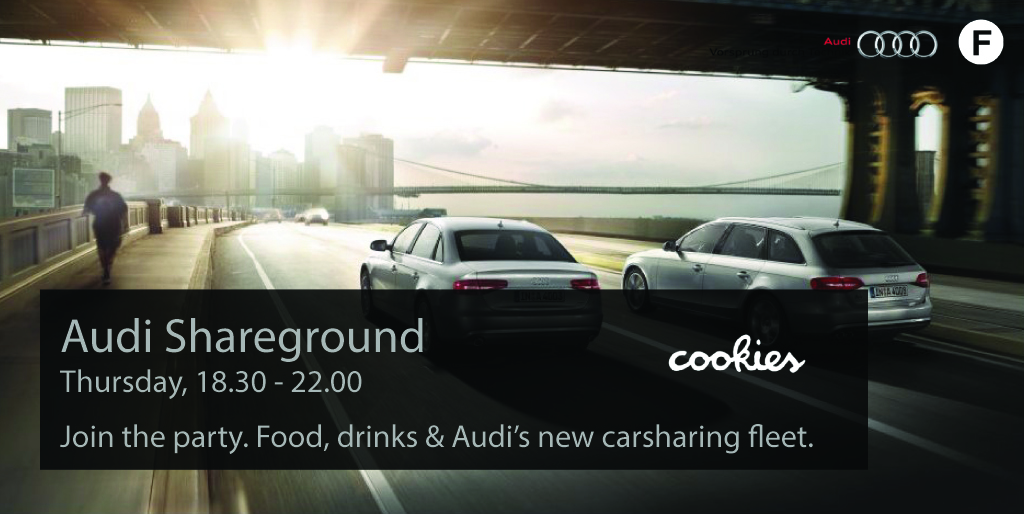 Join us for the party!
Join us on Thursday, October 30th, to celebrate the launch of Audi shared fleet. In collaboration with Factory, Audi is holding a Launch Party with some of the best street-food in Berlin and drinks from Cookies. Stop by to meet members of Audi's mobility team and network with some of the best from the Berlin startup scene. If you're working at Factory, you'll have the chance to register to use one of the four cars Audi will place outside the main building in November: one A1 Sportback, one Audi A4 Avant, a super-sporty SQ5 and an A3 Sportback e-tron.

About Audi Sharedfleet:
Sharing means there's more for everyone. As part of today's "shareconomy", we'd like to present you our exclusive car sharing offer for you and your company. The new freedom of mobility is waiting just outside your door.
Audi shared fleet is an exclusive corporate carsharing concept for companies. Audi provides you with the cars, an online booking platform and lots of extra services like cleaning and maintenance. The premium cars can be used by all employees for business as well as for private trips. Drive a car when you need one. Just book, get in and drive.