Audi Presents: Merging the Gap of Data Science & Business Applicability
Description
This event is in partnership with Audi and Galvanize - SOLD OUT!
About the Talk:
There's no question that data science has endless applications in AI, machine learning, deep learning, etc. - but how can we, as data scientists, convey the value of our craft to non-technical stakeholders?
Come join us at Galvanize SoMa as we explore the topic of 'Merging the Gap of Data Science and Business Applicability' with some of the brightest minds in data science.
Audi, Galvanize and DataRobot will dive into the real world challenge of how sophisticated, technical data scientists can face difficulties when explaining, communicating and getting buy in for their models when presenting to business stakeholders who do not necessarily carry technical knowledge themselves.
This will be an interactive event where you will get to meet members of Audi's San Francisco based teams including IT innovation and research, CODE and AIR, along with data science leaders from Galvanize and DataRobot. There will be a brief presentation, Q&A workshop with audience members + plenty of opportunity to network over beers and pizza at the end!
About the Speakers:
Patrick Rumpel, Head of Audi TechHub@CODE SF:
After more than 25 years as a professional IT-Manager, Patrick was responsible for almost every piece of IT technology from mainframe through web applications, from data warehouses to augmented reality in different industries and roles. He started his Silicon Valley adventure in September 2014 at the Volkswagen Research Lab in Belmont and moved to the CODE office in San Francisco mid-2015 to ramp up and establish a startup-like Innovation Hub for Audi IT. He is blown away by the innovation spirit of Silicon Valley and the idea of a global network of labs, and his heartfelt wish is to bring this spirit into the organization in Germany.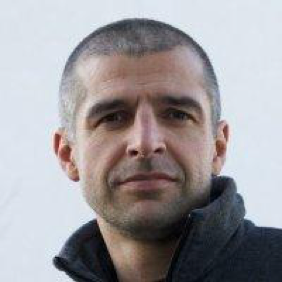 Nir Kaldero, Head of Data Science, VP at Galvanize:
Nir Kaldero is the Head of Data Science, VP for Galvanize Inc and Program Director of the GalvanizeU M.S. in Data Science program. A tireless advocate for transforming education and reshaping the field of data science, Nir's vision and mission is to make an impact on a wide variety of communities through education, science, and technology.
Among Nir's many achievements, he has been the chief developer of the Data Science for Executive Training program. The program was designed to train senior executives to be more familiar with data science and the potential impact it could have on their organization. Nir has been named an IBM Analytics Champion 2017, a prestigious honor given to leaders in the field of science, technology, engineering, and math (STEM). Nir is frequently featured as a Keynote speaker at conferences and other data-science related industry events across the world.
Jay Schuren, Senior Data Scientist at DataRobot:
Jay is a senior data scientist and has worked with 100s of customers on real world problems. He joined DataRobot six months ago through the acquisition of Nutonian (Eureqa software), where he was responsible for data science pre-sales, delivery and customer support. At DataRobot, Jay is focusing on integrating the technology and supporting Nutonian customers through the transition. When not at work, he enjoys teaching his two daughters to love winter sports and attempting to find the world's best IPA.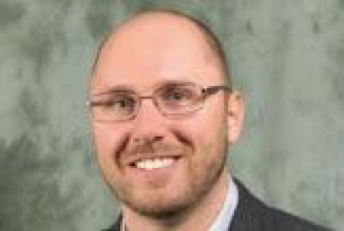 Schedule:
6:00 pm – Introductions + Event Kickoff
6:15 pm – Presentation + Mini-Workshop
6:45 pm – Discussion Panel: Audi + Galvanize + DataRobot
7:15 pm – Networking, beer and pizza!
8:00 pm – Closing
About Audi
Audi, as part of the Volkswagen Group, is the premium brand that builds high class sporty, sophisticated and progressive cars. The brand with the 'Four Rings' is renowned in particular for its unmistakable design, innovative technologies and high quality standards.
With it's Bavarian heart and Headquarters in South Germany along with a global development and production network, Audi increased its delivery volume by 3.6 percent to 1,867,738 vehicles in the past year – a new record in company history.
Audi is proud to be part of the Silicon Valley ecosystem and to explore and drive new technologies and services for customers globally.
To learn more about Audi, visit www.audi.com.
About Galvanize
Galvanize is the premiere dynamic learning community for technology. With campuses located in booming technology sectors throughout the country, Galvanize provides a community for each the following:
Education - part-time and full-time training in web development, data science, and data engineering

Workspace - whether you're a freelancer, startup, or established business, we provide beautiful spaces with a community dedicated to support your company's growth

Networking - events in the tech industry happen constantly in our campuses, ranging from popular Meetups to multi-day international conferences
To learn more about Galvanize, visit galvanize.com.
About DataRobot
DataRobot offers an automated machine learning platform that empowers users of all skill levels to make better predictions faster. Incorporating a library of hundreds of the most powerful open source machine learning algorithms, the DataRobot platform automates, trains and evaluates predictive models in parallel, delivering more accurate predictions at scale. DataRobot provides the fastest path to data science success for organizations of all sizes.
For more information, visit www.datarobot.com.