Auckland: Kiwi Landing Pad | Sales and Marketing Jam
Fri, November 4, 2016, 8:30 AM – 4:30 PM NZDT
Description
The Sales and Marketing Jam is an event series that the Kiwi Landing Pad brings together every six months in New Zealand. These events showcase insights and knowledge from industry leaders with real-world experience in the core areas of Sales, Marketing and Product Management.
This event is different to the others. We didn't want to create another traditional "workshop" or "speaker series". 

Kiwi's seem to love coming to startup events usually for a day or half day. Ironically the challenge with these formats (in our opinion) is it goes too deep and leaves much to be translated in terms of the individual situations of each attendee.

We want to share with our attendees some of the more regularly repeated mistakes that entrepreneurs are making in the preparation for and execution of their business development plans. We don't have the time or specific details on where attendees are at to go deep – the intention is to head them towards a more curated path of self discovery / follow up, and to get them reading between the lines.
Building a business is hard, building a global business is even harder
Sales are the life blood of business at all stages. The best product and technology is of no value unless it can be meaningfully connected to consumers.

In the 5 years we have been operating we have been approached by many entrepreneurs and organisations looking to enter the US market - most do not get out of the starting blocks. Our mission is to get more Kiwi entrepreneurs and their teams into the race.
This programme is designed as a starting point for thinking about some of these key requirements around the critical areas of Sales, Marketing/Demand Generation and Product Management

We want to provide our community with a concise summary of what we have observed and some recommendations supported by interviews and presentations from companies and entrepreneurs dealing with these issues so that they can learn faster and focus on the more important elements to their business.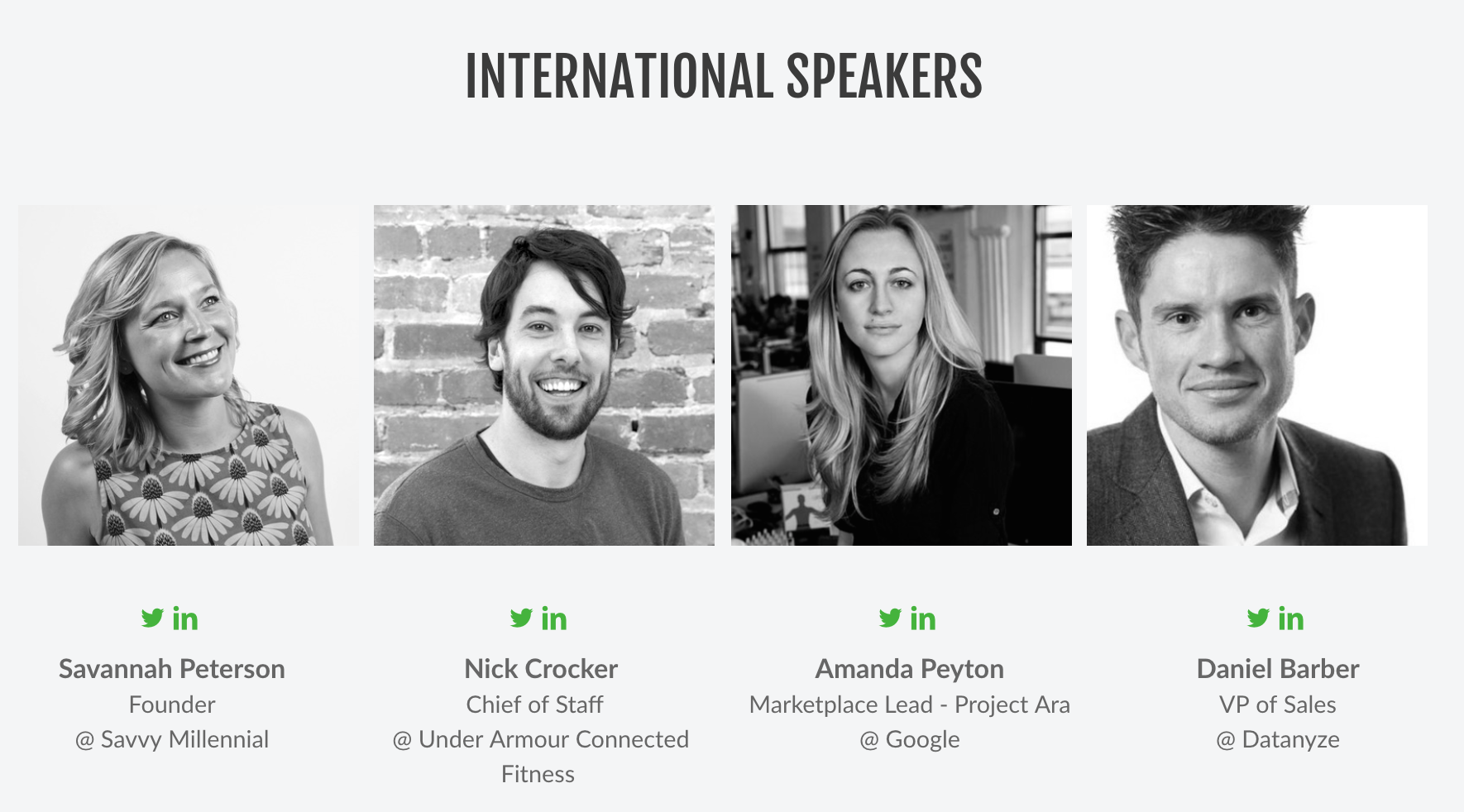 ** Here is the agenda for the day, it's split into two core sessions - morning and afternoon. If you don't feel like you can commit to a full day either come for the morning or afternoon sessions depending on the cadence you are after. Ideally, you'll be there all day to soak up all of the awesome learnings. However, we understand how business goes!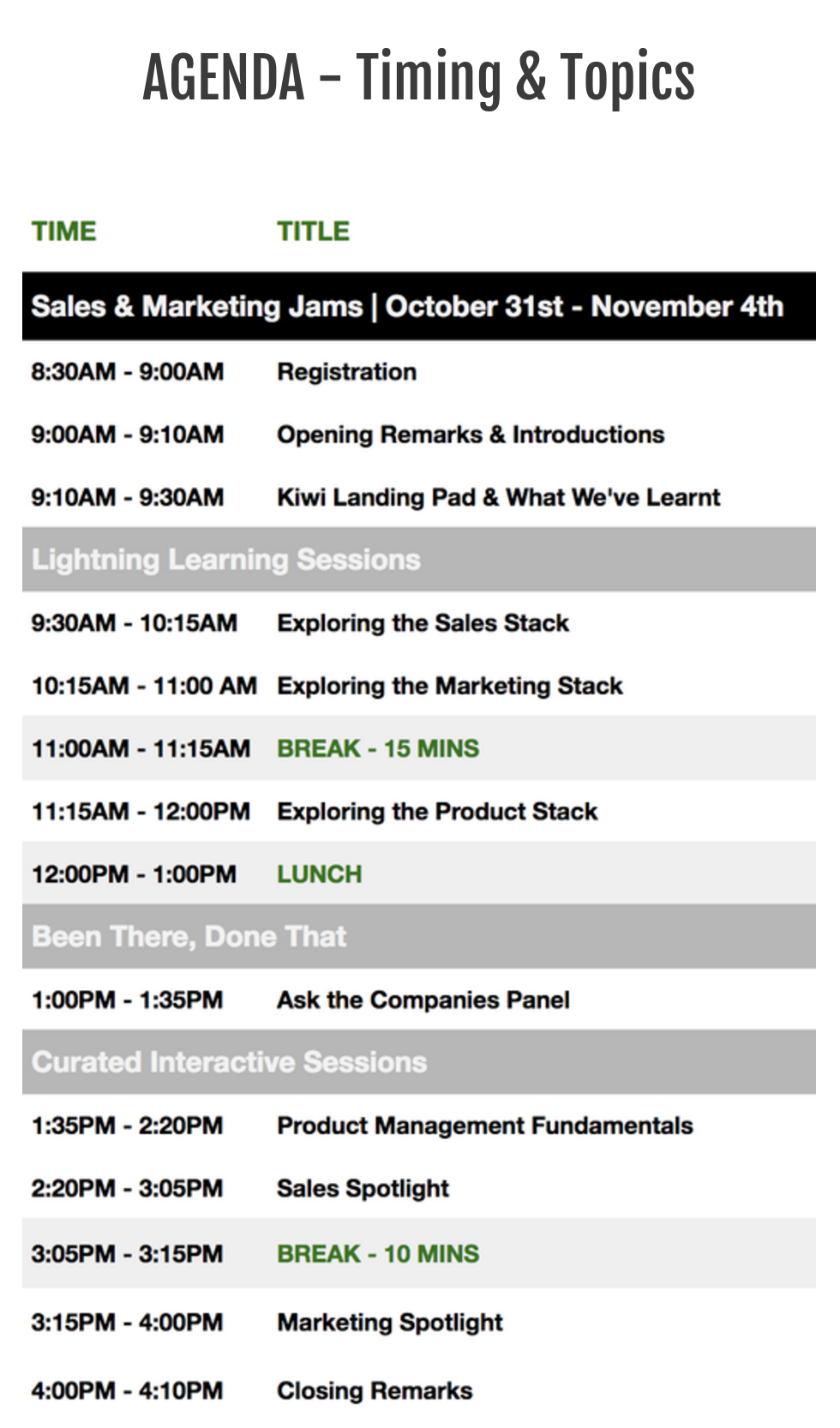 ** Our events wouldn't be possible without our awesome sponsors.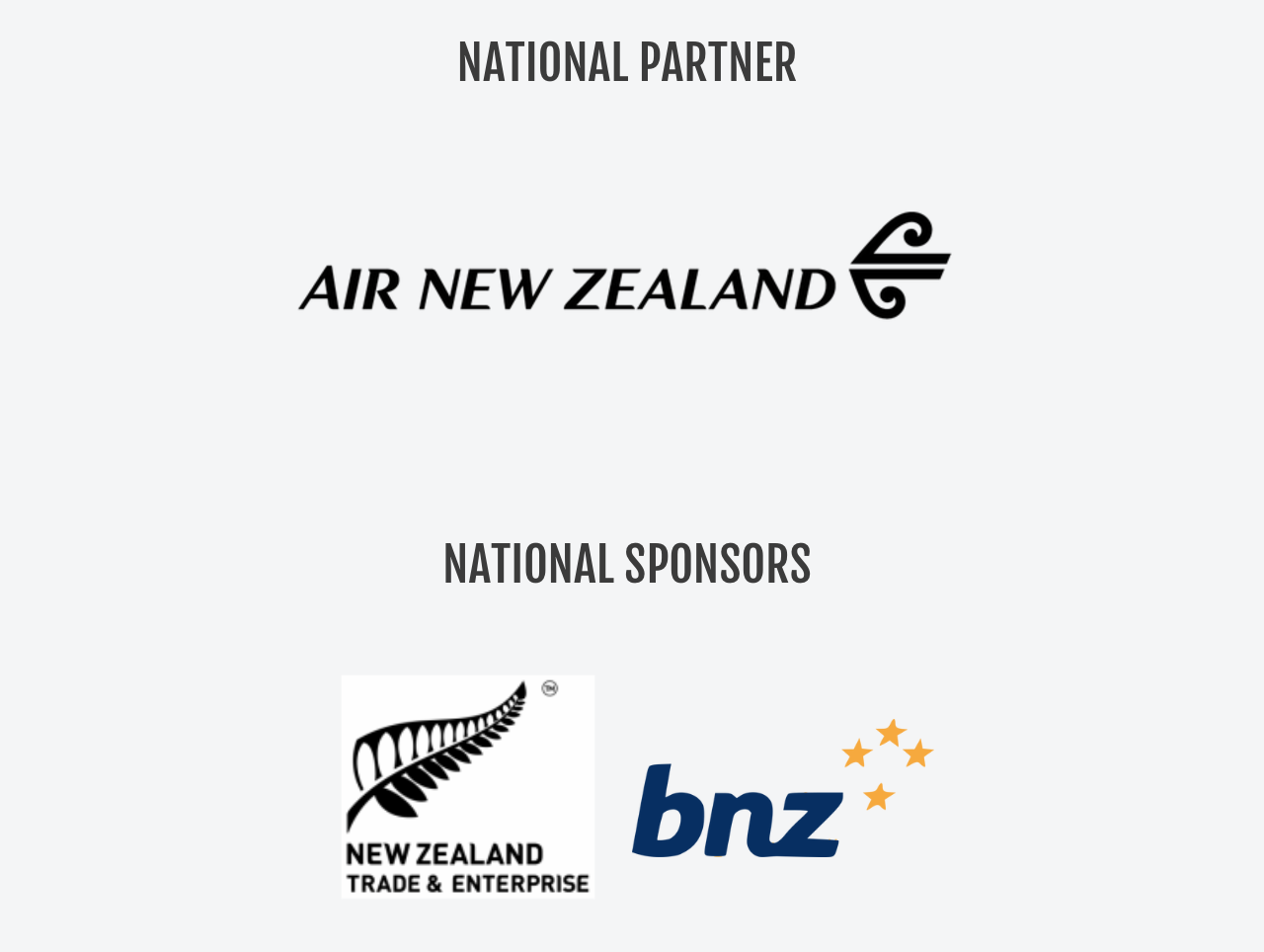 For more information on the Sales & Marketing Jams visit: salesandmarketingjam.com
For more information on the Kiwi Landing pad visit: kiwilandingpad.com
For FAQ please visit here: salesandmarketingjam.com/FAQ