Auburn, OH – Healthy Happy Kids, Top 10 Essential Oil blends for kids

Monday, September 22, 2014 from 6:30 PM to 8:00 PM
Event Details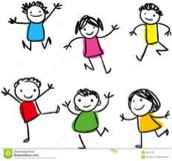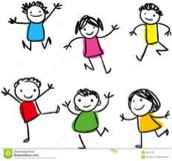 Healthy, Happy Kids
 
Top 10 Oil Blends
Nurturing happy, healthy, well adjusted kids naturally.
Come learn more about Essential Oils at this is a fun make-and-take workshop.
Make your own natural remedy blend for:
•Allergies • Bumps and bruises •Cold, flu and other viruses • Congestion 
• Digestion issues • Focus • Sleeplessness  
Want to become a healer in your home?
This class will empower you with self-directed, plant based solutions using dōTERRA Certified Pure Therapeutic Grade essential oils. These natural solutions improve your health and support your immune function  – all on your own! 
What exactly are essential oils? What are they used for? How are they used? How do essential oils work? What is a carrier oil? Are essential oils safe?  
Just as you have been taught and have enjoyed the simple, nutritious, and delicious green smoothie drink and introduction into the whole-foods lifestyle by Robyn Openshaw, we invite you to join our Green Smoothie Girl health coaches to learn how you can take charge of your family's healthcare with these self-directed, medicinal oils that you can utilize everyday to improve your body's chemistry and natural defenses.
$5 fee collected at door to make one rollerblend
Get a ticket for you and a friend.  
We hope to see you there!
6:30 p.m.  "Healthy Happy Kids Top 10 Oil Blens"
Taught by Green Smoothie Senior Apprentice Coach Roseann Zaft.
Email Roseann at LiveFit2day@me.com with questions.
doTERRA Wellness Advocates: 
Our classes are for those not yet introduced to the healing power of essential oils. Our classes are private events, despite ticketing on Eventbrite. They are hosted by a GSG coach who has expended significant time and expense. This coach is well trained and will teach her audience how to take their healthcare into their own hands. Additionally, she will show the audience many perks exclusively available to the GreenSmoothieGirl team – which include ticketing classes on the high-traffic GSG site, nationally advertised classes, and more. Please respect the coach's investment who is planning this class
When & Where

Sirna's Farm
19009 Ravenna Rd.
Auburn, OH 44023


Monday, September 22, 2014 from 6:30 PM to 8:00 PM
Add to my calendar