Description
Frequently, we do business with the wrong customers because we think we have to when, in fact, if we work with the right customers, we will dramatically increase the wellbeing of our businesses and our lives.
All too often we tell ourselves that we must take every prospect that comes our way, even if they are a poor fit for us, because we feel that if we don't, we won't make the money needed to meet our goals. This is not true. You can and should only work with your best customers, those Steve calls WOW clients. They will talk about you more, refer you more and even pay you more. They'll be happier, you'll be happier–a win-win! During this lunch and learn, Steve will share his proven 3-step process used to successfully attract more quality leads, gain more WOW clients, increase revenue and, most importantly, love what you do.
After attending this lunch program, guests will take home action items like:
How to design your company or career in a way that allows you to grow business and reach your goals




How to build the right message so that you successfully (and easily!) capture your WOW clients

How to promote your business so that you can consistently attract WOW clients


Speaker:
Steve Napolitan is a #1 international bestselling author and an award-winning marketer. He has made millions for his clients and has worked with companies such as Apple, Intel, Charles Schwab and Nestle. Steve has shared the stage with top speakers including John Assaraf (star from the movie The Secret), Leigh Steinberg (the real Jerry Maguire – billion dollar sports agent), John Maxwell (Author & Leadership Coach), Jeffrey Slayter (International Speakers & Human Potential Coach), Loral Langemeier (Renowned Author/Speaker and Money Expert) and many more.
His executive coaching and training has publicly served over 40,000 professionals, business owners, and entrepreneurs on their businesses and how to increase revenue while systematizing business to increase their quality of life. Steve helps his clients have the lifestyles they desire. Ultimately, Steve is about people, relationships, and the convergence of vision, focus and teamwork.
Cost: Become a Member!
FREE for members | Non-members $20 | At the door $25
Not yet a PMG Member? Click HERE to join now for FREE educational programs & mixers (including this one). Plus, get discounts on our annual conference tickets, access to a members-only Facebook group and more!


Thank You to our Sponsors
Lunch will be provided by PMG Legacy Sponsor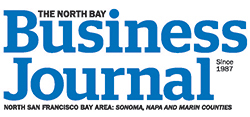 Annual Sponsors