Attracting & Retaining Talent - Presentation & HR Leader Panel

Wednesday, April 16, 2014 from 8:30 AM to 10:30 AM (PDT)
Event Details
Attracting & Retaining Talent - Presentation & HR Leader Panel


Summary
Retaining and attracting top talent will be two of the biggest challenges facing companies over the next decade. This session will describe the key leadership activities in defining a workplace culture and creating and fostering a work environment that retains high performers. Thoughtful organizations build strategy around holding on to their greatest asset: their people. They succeed by cultivating organizational effectiveness, providing fulfilling work and offering effective compensation and reward systems. Come learn about what your employees want "beyond a paycheck" and gain the valuable tools and best practice ideas you need concerning employee engagement and retention management.
The format consists of a presentation of talent management research & trends, as well as a facilitated HR Leader panel discussion and Q & A regarding strategies around attracting & retaining top talent. The panel is made up of local VPs of HR with backgrounds in hi-tech, manufacturing and professional services industries.
Objectives
- Understand what employees really want beyond a paycheck
- Participate in discussion of effective recruitment and retention strategies
- Gain new ideas for designing your employment brand and total rewards system



Panelists:
Susy Dunn, VP of People, Jama Software
Tana Thomson, VP of HR, Xenium HR
Paige Jackson, VP of HR, Stimson Lumber



Who Should Attend?
- Supervisors
- Managers
- Entry-level HR Professionals
Presenters: Suzi Alligood and Tana Thomson, Xenium HR
HRCI Credits: 1.75
About the Panelists:
Susy Dunn, Jama Software
Susy is an accomplished people-focused leader with more than 15 years experience in various business and human resou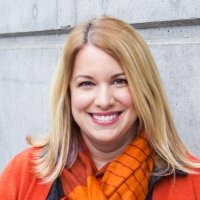 rce leadership roles. Her experience spans high-tech, services, government and software. Prior to joining Jama she developed employment strategies that drove growth at Jive Software and InFocus. Susy's passion is developing global strategies that attract, align and engage world-class teams. She is Chair of the HR Leadership Exchange for the Technology Association of Oregon and a founding member of the Portland Cooperative Education Program/Computer Science Internship at Portland State University.

She is a graduate of Oregon State University and lives in the Portland area with her husband, son and two dogs.

Tana Thomson, Xenium HR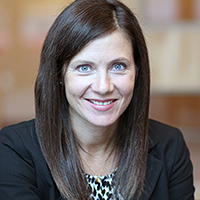 Tana brings 17 years of progressive HR experience to her role at Xenium as the Vice President of Human Resources, where she develops and supports an experienced team of HR Business Partners.

Tana holds a B.S. in Business Administration from Oregon State University. She earned her Professional in Human Resources Certification (PHR) in 2000 and her Senior Professional in Human Resources (SPHR) Certification in 2002.
Paige Jackson, Vice President, Human Resources at Stimson Lumber Company

Paige has spent her twenty year career in human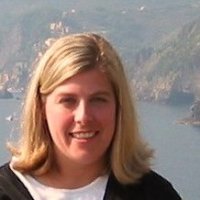 resources and has had the opportunity to work in several industries; large and small high-tech, financial services, and currently in timber products.

The challenge of aligning talent with company culture to drive business vision is Paige's passion and has fueled her leadership in workforce development through her current partnership with PCC and North Idaho College. 

Paige is a graduate of Oregon State University, and is an active supporter of Girls Inc. of NW Oregon, serving as Board Chair, and currently as the Board Alumni Chair.  


Have questions about Attracting & Retaining Talent - Presentation & HR Leader Panel?
Contact Xenium HR
Organizer
Xenium HR
We believe that every business leader should have the opportunity to focus on serving their clients and growing their business, leaving the administrative duties of being an employer—including HR, payroll and benefits administration—to us.
Xenium is an HR & Employer Services company in Tualatin, Oregon. Our team of HR, payroll, and benefits professionals support small- and medium-sized companies that have limited or no internal HR resources, as well as companies with internal HR staff who can benefit from support.
We view people as an organization's biggest asset. From developing competitive people practices to carrying out tough employer decisions, our team supports you to provide the freedom to focus on growing your own business.
Attracting & Retaining Talent - Presentation & HR Leader Panel