Sales Have Ended
Registrations are closed
For future events, please join our group at: http://BostonNewTechnology.com
Sales Have Ended
Registrations are closed
For future events, please join our group at: http://BostonNewTechnology.com
Description
Need talent? Join us at this free event to learn from experts about strategies, best practices, innovative approaches and employee benefits you can implement to attract, hire and retain the best employees for your company!
With increasing competition to hire skilled professionals in the U.S., the average time-to-fill a job has risen to 43 days, with Information Technology jobs taking 50 days and Engineering jobs taking 58 days!
Millennials recently surpassed Generation-X to become the largest generation in the U.S. labor force and will likely comprise 75% by 2025. Today, virtually all professionals use smartphones, which should be leveraged by employers for more than just email and SMS.
To attract and retain the best talent, companies need to effectively manage their culture and brand, develop solid strategies and adopt better approaches to engage the changing workforce.
Business Founders/Owners, C-level Executives, Hiring Managers and HR Professionals are invited to join us to:
Network with peers and experts over dinner.
Hear about great strategies, informative case studies, inspirational stories and useful resources to help you build, grow and nurture your team.
Get your questions answered by our panel of experts. (Email your questions to: Chris "at" BostonNewTechnology.com)
Presenters:

Vitamin T provides companies with the right creative and digital talent, fast! We have a simple philosophy at Vitamin T: to personally place the best creative and digital talent in the best jobs for the best companies. www.VitaminTalent.com
Senior Talent Agent, Lola Sizemore, will discuss trends in the creative/digital hiring landscape and best practices for finding and recruiting top talent for your organization. Regional Director, David Leech, will also be meeting with attendees.

Bridge Technical Talent - People are your best investment! We are an IT consulting firm that specializes in providing temporary and full-time technical talent in the Greater Boston area. Some of our areas of expertise include application development, cloud computing, database administration, information security and project management/business analysis. www.Bridge-Talent.com
Since the technology industry in Greater Boston is highly competitive, Business Development Managers Ryan Graham and Josh Larimar will discuss how to win the war on talent and give your company a competitive edge to attract the talent and skills you will need to take your company to the next level!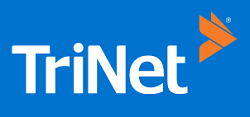 TriNet provides small and midsize businesses with a full-service HR solution so they can free themselves from the complexities of HR and focus on their goals. As their trusted HR business partner, TriNet assumes many of the responsibilities of being an employer and helps these companies contain HR costs, minimize employer-related risks and relieve the administrative burden of HR. Our mission is to power business success with extraordinary HR! www.TriNet.com
Sales Consultants Erik Cleverly and Joey Painter will discuss how TriNet partners with growing businesses to attract and retain talent, contain costs, reduce risk, maintain compliance and streamline many HR related tasks. They'll present common challenges TriNet addresses, client success stories and HR technologies they leverage in providing large group benefits, payroll and HR services to 14,000 businesses.
Our Sales Coach empowers salespeople and service professionals to be top producers and rainmakers in their industries. We coach and train our clients to identify and develop a powerful strategy and skillfully execute an effective sales process. Then we challenge them to keep themselves accountable to perform the required success behaviors, drop limiting beliefs, and develop relationships that enable them to achieve, or dramatically exceed, their goals. www.OurSalesCoach.com
President Ken Cheo will discuss how to make sure you don't hire the wrong people. The cost of a bad hire can reach six figures, be disruptive and cause irreparable damage. Ken will discuss what to look for in evaluating candidates and how to test for it, as well as recognizing attitudes and behaviors typically associated with poor employee performance.
Akamai Technologies - Making the internet business-ready - Fast, Reliable and Secure! The leading cloud platform for helping enterprises provide secure, high-performing user experiences on any device, anywhere. Learn more about Careers & Diversity at Akamai Technologies here. www.Akamai.com
Senior Manager of Diversity, Inclusion & Corporate Social Responsibility, Julia Bonarrigo, will discuss how the Akamai Technical Academy has successfully attracted and trained women, veterans, and people from diverse backgrounds, who may not have an education or professional background in tech, but do have a can-do spirit, knack for problem solving, and genuine interest in technology!

hubEngage is an employee communication and engagement platform that helps large companies improve employee productivity, advocacy, satisfaction and retention through fun, interactive, gamified experiences in both mobile apps and websites. Learn about the benefits of employee engagement here. www.hubEngage.com
VP of Business Development, Chris Requena, will discuss "the new best practices" on engaging and communicating with employees in 2017, to better support your company's goals.

---
Please click here to share/tweet our event with your network.

Use the hashtag #BosTalent to tweet about this event and @BostonNewTech will retweet you!
Tweet and follow @VitaminTalent, @Bridge_Talent, @TriNet, @OurSalesCoach, @Akamai and @hubEngage.
---
If you are interested in sponsoring to feature your company at this event, please email: Chris "at" BostonNewTechnology.com
---
Seeking a new career opportunity? Volunteer at this event and check out:
Vitamin T Career Opportunities
Bridge Technical Talent Career Opportunities
Akamai Technologies Career Opportunities
hubEngage Career Opportunities
---
Agenda:
6:00 to 6:30 - Networking with dinner - Chicken, Steak and Vegetarian burritos from Boloco, soda, juice, water, as well as, Nitro Cold Brew Coffee, Seltzer and Kombucha on tap, served by Joyride Coffee!
6:30 to 7:30 - Short Talks by presenting companies
7:30 to 8:00 - Panel Discussion - Email your questions for our panel to Chris "at" BostonNewTechnology.com
8:00 to 8:45 - More Networking with experts and peers
8:45 - Continue networking over drinks at Meadhall (one block east at Broadway & Ames St)
---
Directions & Parking:
Akamai is at 150 Broadway, Cambridge, MA - Google Map
If you're new to ride-hailing services, you can use our links to get a free ride on either Uber (up to $50) or Lyft (up to $20).
Public Transportation:
Akamai is 3 blocks from the MBTA Kendall Station (Red Line). Walk West one block on Main St, then north one block on Ames St, then west less than one block on Broadway. Akamai is in the building on the left just before Galileo Galilei Way.
Driving & Parking:
Park at the Kendall Center Yellow Garage at 75 Ames St ($10 after 6 pm). MIT also offers FREE parking in any non-gated lot on campus after 5 PM, such as their Hayward St Lot (park in the white spaces, not the yellow).
Upon Arrival:
Akamai staff will be escorting attendees from the lobby up the stairs to the first floor, where you'll find our check-in table. Type the first few letters of your name on the screen and tap your name to print your name tag.
---
This event is only for Business Founders/Owners, C-level Executives, Hiring Managers and HR Professionals. Sorry, no staffing agencies, service providers or independent recruiters. Advance registration is required to attend and by registering, you agree to be contacted by email by the participating companies only. We do not share your information with any other parties.