Attract Money & Abundance New Moon Energy Circle

Thursday, June 2, 2016 from 8:30 PM to 9:30 PM (EDT)
Event Details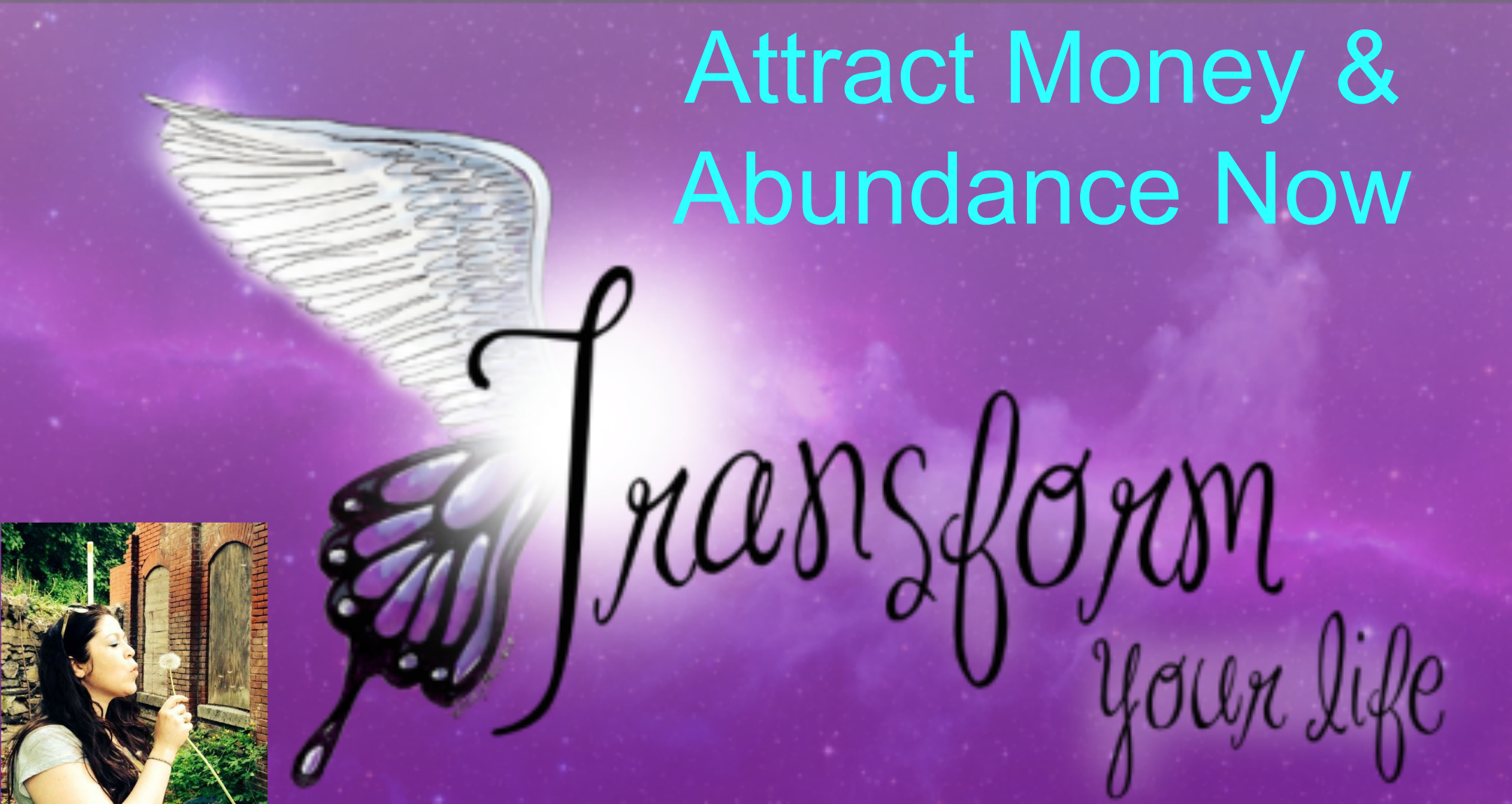 ---
This event is for YOU if:
♥ You want to know how to ATTRACT more Money in your Life or Business.
♥ You often question what are the secrets to Manifesting your dream life. How does "The Secret" work?
♥ You want to learn how to access the universal Law of Abundance. 
♥ You bought the Abundance Tool Kit and love to participating in the group activation meditation because this experience amplifies your abundance factor. 

♥ You want to learn how to set intentions aligned to create more wealth and freedom in your life.
 Guess What?  
I have the solution! 
I would like to teach you the secrets so YOU too can live a miraculous life filled with Unlimited Abundance!
---
  Praise: 

 I need to testify!! So Panera Bread has recently become an obsession of mine and I took the girls there for dinner. We went through the drive-thru. When I get to the window to pay, (about $30) the girl says the car ahead of us paid for our dinner and wanted to say "God bless us"! Ever since I've been doing Periscope classes with Maureen Saladino, abundance, blessings and success have started to follow me! I thank God every night for our blessings and for putting these amazing people in my life!!
 I went to the mailbox today expecting money instead of dreading bills and Surprise!
I got some money! P.S. I'm the Panera bread girl!
"Maureen Saladino is my #1 go-to for everything soul-driven – whether it be an energetic boost I need, or getting a spiritual nod to my next big goal, her coaching is always on-point and accurate.  She knows how to get the best out of clients because she uses both a practical yet highly intuitive approach to her assessments.  I'd recommend her to anyone who wants to take their life and business to the next level." Jennifer Kem  www.jenniferkem.com

 

---



 In this workshop you will learn:


What is an intention.

The secrets to setting intentions.

How to make your intentions manifest faster!

How to attract more money Now. 

How to write an Abundance Check

What the is Law of Abundance 

---
Results you can expect to achieve:
♥ A shift in your energy vibration 
♥ Crystal clear focus on navigating your life's purpose to attract more abundance
♥ Access to your inner personal power by eliminating limiting beliefs and blocks that keep you stuck from accomplishing your dreams and goals
♥ Knowing how to manifest more money into your life 
 Are you ready to fearlessly bust through your blocks and take charge of your own life?

---
More Client Love: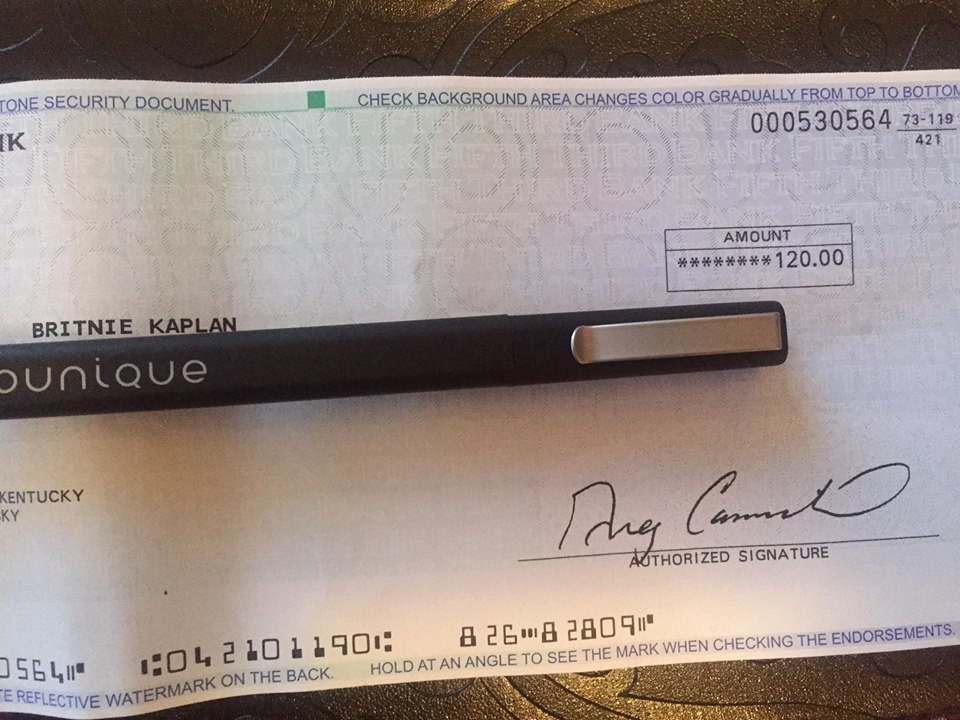 You know you're truly living the Law Of Attraction when you receive your first manifested check in the mail.... I've been diving more into manifesting with Maureen helping me.This wasn't a payment that I was expecting or even was suppose to get. In fact this company and I have split ways a very long time ago. Change your mindset and watch the universe start providing.~BK 
---
My Favorite Mantras to Attract More Money:
 ♥Money Comes Easily and Frequently
♥I am worth it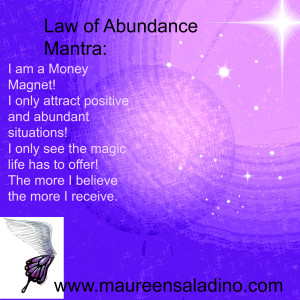 Tag and share this picture if it resonates for you :) 
---
FAQs
What if I am new to understanding the Law of Abundance/Attraction?
Welcome, my friend. I know law of attraction, and the movie The Secret talks about how to use the law of attraction. If you are curious, check out the event and see if it is right for you. A $1 donation can change your life. 
 What is the refund policy?
This is a non-refundable event. Donations are suggested so the eb and flow of the universe is in alignment. We give to receive. You will have access to the event recording for 48 hours. An email will be sent out with the information.  
What is in the Abundance Tool Kit? How do I purchase it?
I created the Abundance Tool Kit so you always have access to guidance for how to attract more abundance in your ife. The Abundance Tool Kit includes a personal check with intentionally aligned magic to manifest your dreams, a step-by-step guide to write your checks, and then an additional activation meditation so you can tap into a higher frequency to attract more money into your life. You can buy the kit for a limited time price of $11 here.
Am I guaranteed results?
Great question! I will teach you all the tools needed to use the Law of Abundance in your life and business. I know everyone wants to get rich quick or hopes for an easy way to attract more money, right? If you ask for a million dollars and are currently unemployed, well, my friend, you are not on the energy frequency for receiving that amount yet. Gulp, how do I get there? I will teach the basics on how to access this universal law and then it is your responsibility to apply the tools to your life. Results will vary per participant, and I am sharing true success stories from clients; however, individual results will occur. The one thing I can say is that if you are open and BELIEVE, then you can start manifesting money into your life. 
When & Where

Online Event Webinar
Zoom Room
50 spots available
Newark, De 19713


Thursday, June 2, 2016 from 8:30 PM to 9:30 PM (EDT)
Add to my calendar
Organizer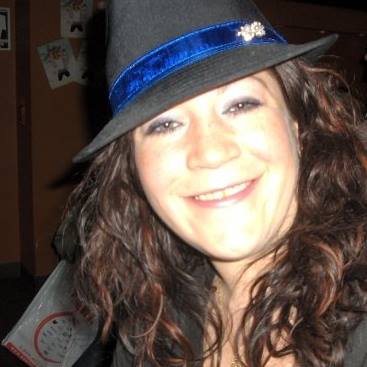 Hello Everyone!
I am Maureen, Master Energy Healer & Coach, Certified Assertiveness Coach, Master Practitioner in Energy I blend ancient wisdom understanding of the universal realms to manifest wishes and wants into the here and NOW. I believe energy is everything, and there is a way to tap into this universal energy force. Let me be your teacher and guide to help you manifest the life of your wildest dreams. 
Love & Light.
Energetically Yours,
Coach Mojo