Attract Clients Now

Multiple Dates
Event Details
Attract Clients NOW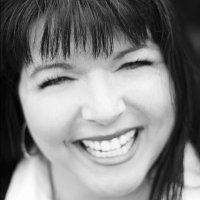 You CAN have more clients, and more clients who are perfect for you! If I could show you how to add  more clients without increasing your marketing budget,   would you be interested?   Of course you would,  and who wouldn't?
Join

 

this 4 week class beginning October 19th 
 

and transform

 

yourself into a new business magnet!
Register Now Free introductory class:   
Thursday, October 14th  4 pm MST
Saturday October 16, 2010  10 am MST
  Here's what you get:   
·        Four 90-minute seminars by telephone
·        A toolkit of tested sales and marketing techniques
·        Your own customized 28-day marketing plan you can use over and over
·        Coaching, accountability, perspective and support from your coach and your team
·        CLIENTS! 
 Seminar plus 28-day marketing program  only $197. 
In this four week tele-class, you'll: 
Ø  Define your perfect clients
Ø  Become an MBA:  Manager by Attraction
Ø  Launch your dreams, vision and purpose with clarity and focus
Ø  Attract clients who are a perfect fit for you and your business
Ø  Build powerful relationships that support you in achieving your core purpose
Ø  Learn the number one reason people make referrals
Ø  Understand how people choose WHO to refer to
Ø  Strengthen your leadership skills
Ø  Open a wider channel for receiving prosperity
Ø  Feel really good ~ Why Balance is *Attractive*
Ø  Create an unbeatable plan that focuses on what you desire
Ø  Create a Culture of Attraction & why this is so important
Ø  Turn your complaints into a compass that points to your prosperity
Ø  Learn to tap in to your life purpose and express that to the world
Attract Clients NOW 
The power of relationship marketing
                                              Free introductory class
  Thursday, October 14th  4 pm MST
Saturday October 16,  10 am MST
Introductory Call is FR*EE, and class dates are as follows:  
Class  #1     Tues,  October 19  9 am MST
Class  # 2    Tues, October  26   9 am MST
Class  #3     Tues, November 2  9 am MST
Class  #4     Tues, November 9   9 am MST
 Free Introductory Class:  That's Perfect for ME!  Synchronicity as as Marketing Strategy
Learn to use synchronicity as a strategy for your business.  Hear how this has worked for others and get your questions answered about the 4 part class "Attract Clients Now"
Class #1) Strategic Attraction Planning: In this class you learn the entire Marketing Plan and the accountability tools to get you started right away! These tools alone will attract more clients!
 Class #2) What's YOUR Passion? This class is an in depth review of your vision and mission and creates your core purpose of your business offering.
 Class #3)  Being Attractive:  Who are you in business relationships, and what beliefs are standing in your way to attracting all the clients you need and want?
 Class #4)  Attraction in Action:  Attractive actions create powerful relationships. Referrals among repeat customers are 107% greater than non-customers.  It costs six times more to sell something to a prospect than to sell that same thing to a customer Learn to solidify client relationships and help your clients refer you and only you.
 Calls will be  recorded for those who can't attend at the specified time.
 You also get:  
Weekly Coaching ~ Each class is 90 minutes long beginning at 9 am
I will spend 90 minutes each week going in depth into the Client Attraction Process,  giving you assignments and worksheets, and coaching you to take the next step for success in your business.  You can also ask me questions and get my opinion about your marketing and/or your business decisions.  That's 6 hours of time on the on the phone with me coaching you.  (A $1.000.00 value.) 
Your own personal Mentoring Success Buddy
You'll be matched with a success buddy to talk with once a week, a peer of yours from Success Camp. Many of my clients find this to be absolutely invaluable and one of their favorite parts of Success Camp!  They love being paired with a like minded mastermind partner who supports their success!  (A $400.00 value.) 
Success Gym
Each Friday, from 8 am to 10 am MST, you have unlimited access to me - you have permission to call me and ask me anything you want  about your assignments, your  marketing materials,  or anything you need help with.  ANYTHING!  The only thing I ask is that you keep the calls to 15 minutes so I have time to help everyone.  (A $465.00 Value.)
 You cannot afford to pass this by!
 This class is not offered anywhere else and because of the overwhelming demands on my time I am limiting enrollment to the first 15 people.   AND  this is the last time this class will  be offered in 2010.    I know you would expect to pay BIG BUCKS for a program of this kind.  The value of this class is well over $1,900!
 I have studied, searched out and personally tested the very best information and brought it together in ONE training!
My commitment is to share this information with as many people as possible, and that's why I'm offering this for only $197.00 IF you register before October 18 th. 
 I know it's unbelievable!  But I am so committed to bringing this work to the world,  I feel compelled to make this offer!  
Any questions?  Please contact me  at dtodd@wildlysuccessful.com
And just to sweeten the deal –
I'll even let you make two equal payments of $100.00 each!
 How much better does it get than that?
2 payments  $100.00  each   or  1 payment  $197.00
Enrollment is limited to the first 35!
Would you like to have 100% of your clients / customers be 100% perfect all of the time?
Do you desire to attract more clients/customers that you would call 'perfect'?
Would the freedom of your dream life style include attracting more money, better health, and perfect relationships?
If you answered YES to any of the questions listed above, then this  program is for you!!!
Organizer
Dawn Todd, Coach/Author/Speaker
Dawn Todd is a coach, speaker and author and the founder of Wildly Successful Women.  She connects consciousness and cash so her clients are incredibly productive, have deep inner peace and amplify profit. 
With over 25 years as an entrepreneur, and executive business coach, Dawn has grown her own organization to over 8,500 members and brings a deep understanding of flow energy alongside grounded business practices. 
Dawn's stellar list of partners include Country Financial, Microsoft, American Express, Napoleon Hill Foundation, Rockies Venture Club, Angel Capital Summit, eWomenNetwork, and Constant Contact.