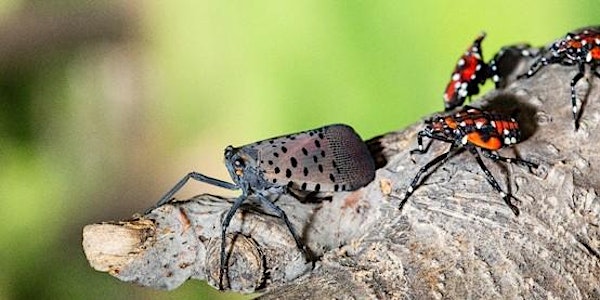 Attract and Kill – Using Tree of Heaven to Manage Spotted Lanternfly
This program will educate you on the attract and kill management method for SLF, as a possible alternative management program.
When and where
Location
Red Maple Vineyard 103 Burroughs Drive West Park, NY 12493
About this event
Jim O'Connell, Sr. Agriculture Resource Educator is partnering with Peter Jentsch Hudson Valley Research Laboratory Director - Retired and current research entomologist/educational coordinator for Poma Tech inc. a 501(c)(3)to offer a workshop on using tree of Heaven(Ailanthus altissima)as part of an attract and kill program for spotted lanternfly (Lycorma delicatula), including how to properly kill tree of Heaven (TOH) so it doesn't produce suckers. Spotted lanternfly (SLF) is a destructive pest that feeds on over 100 plant species including grapevines. Tree of Heaven (Ailanthus altissima) is an alternate host for SLF. Many growers think that if they cut down tree of Heaven (TOH), it will eliminate SLF from their property. However, removing all TOH will force SLF to look for a new host, possibly the nearby vineyard, and cutting down TOH before killing it, will result in the production of numerous suckers.
This event is for adults only.
This has been approved for 2 DEC Pesticide Credits-please bring your pesticide license with you to the event.