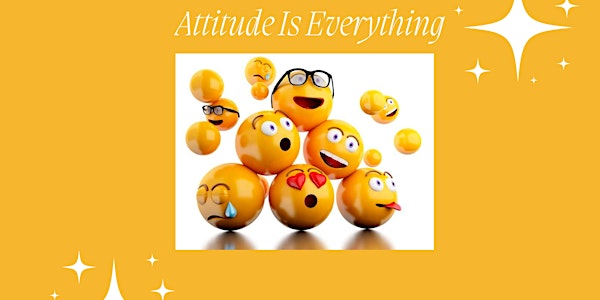 Attitude Is Everything (Emotional Check-Up)
Hey, would you like come connect with some mazing teen girls just like you? Just when you thought your thoughts didn't matter,, THEY DO!!!
When and where
Location
Small Business Builder ( Market East Shopping Center) Situated Behind Navy Federal Credit Union 1515 N Town East Blvd Ste. 129 Mesquite, TX 75150
About this event
G.E.M.S has launched their new program that focus on teenage girls' mental, emotional, and psychological needs that should go along with their back-to-school preparation. This program focuses on detecting, changing, and adjusting emotions among teenage girls that can threaten their academic achievement.
While most nonprofit organizations focus on their outer appearance like uniforms and school supplies, no one really focuses on the fact that teenage girls ( i.e. those that possibly struggle with academic achievement, emotional support from peers, being detained, how to peacefully resolve conflict amongst peers, think before they act, etc.) even when they have enough school uniforms and school supplies they still need additional interventions as they prepare to go back to school.
Over the years in leading my nonprofit dedicated to teenage girls, I have come to realize that their physical appearance and access to necessary material resources isn't nearly important as helping them learn how to monitor ( and manage ) their thought life.
#G.E.M.S #teengirls #teenmentoring #emotionalcheckup #attitudeiseverything #community #hope #change #communitysupport #donation #philanthrophy #giveback #support #leadership #education