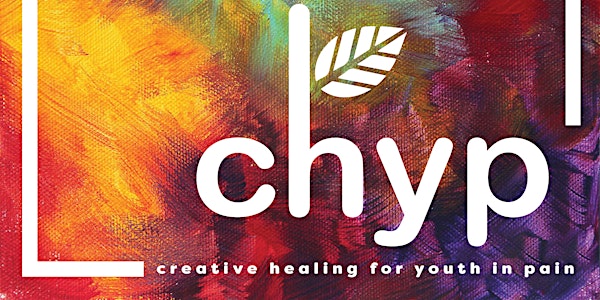 Multiple Dates
Attention Issues, School Stress, and Pain in the Time of COVID
As students are returning to school in this new online format families are facing challenges with attention, ADHD, stress, pain, and more.
About this event
Staying online all day is not easy! There have been many new demands with the current COVID-19 pandemic, especially when it comes to schooling and working from home. What if your child is having a hard time focusing in class or it's triggering their pain? What if more issues are arising due to this virtual format?
This 3-part educational series explores how parents can support their children who deal with ADHD, ADD, attention issues, school stress, and/or chronic pain during the time of COVID. Dr. Lonnie Zeltzer and Dana Pachulski will be having a round table discussion with experts in the field, followed by an interactive Q+A after. The events are designed to flow together, however you may also select to only join a specific talk.
On September 21st, Dr. Ryan Davis will speak about medications and ADHD for teens.
On September 29th, Dr. Jocelyn Meza will provide a practical guide on how parents can help teens with ADHD during online school.
On October 2nd, Dr. Sandra Loo will share the state of the science on ADHD and attention issues for teens.
We understand these are difficult times for everyone. Even though there is a fee associated with registration for this online event, financial assistance is available upon request. Please email olivia.aviera@mychyp.org for more details. A recording of the event will be sent out to all registered participants. A PayPal account is not necessary for registration (you may enter your credit card information after clicking the link).
To learn more about the expert panel and what topics will be discussed, please continue below:
Ryan Davis, MD: Dr. Davis is a Harvard trained and board certified psychiatrist who specializes in Child and Adolescent Psychiatry and is the founder of the Mind Health Institute Beverly Hills. He is well trained in psychotherapy as well as psychopharmacology and offers a comprehensive personalized approach that is tailored to your individual needs. Dr. Davis is thoughtful and collaborative with treatment decisions, making sure that you receive the treatment that you need and feel comfortable with the process. Dr. Davis is a recipient of the 2014 Patient Choice Award, 2016 Pasadena Magazine Top Physicians and 2015, 2016 & 2017 Super Doctors Top Southern California Rising Stars, 2019 Los Angeles Magazine Top Doctor, 2019 & 2020 Super Doctors. Dr. Davis is also currently on faculty at UCLA and is a certified and accredited coach through CTI and the ICF. Dr. Davis is also trained in Cognitive Behavior Therapy for Insomnia.
Jocelyn Meza, PhD: Dr. Meza received her B.A in Psychology at UCLA and her Ph.D. in Clinical Science at UC Berkeley. Dr. Meza also completed her clinical internship at UCSF. Her research focuses on understanding the risk and protective factors associated with self-harm and depression in adolescents with ADHD. During her first postdoc as an NIMH T32 fellow at UCLA, her research examined predictors and moderators of positive treatment outcomes in a randomized control trial aimed at reducing suicide and self-harm in adolescents. Currently, as a Chancellor's Postdoctoral Program & NIMH-funded Clifford Attkisson Clinical Services Research Training Program (CSRTP) fellow at UCSF, she is examining the links between ADHD and non-suicidal self injury among court-involved, non-incarcerated youth. Clinically, Dr. Meza has experience in evidence-based treatments for children and adolescents with ADHD, anxiety, depression and histories of self-harm. Her research aims to better understand how to predict and prevent self-harm and suicide, a growing public health concern.
Sandra Loo, PhD: Dr. Loo is Professor of Psychiatry and Director of Pediatric Neuropsychology and Pediatric Neuromodulation within the Semel Institute for Neuroscience and Human Behavior, UCLA David Geffen School of Medicine. Dr. Loo is a clinical and translational researcher whose work over the past 25 years has encompassed genetic, electrophysiology (EEG) and neurocognitive biomarkers within ADHD and other neurodevelopmental disorders. She has published over 120 peer reviewed journal articles and book chapters on these and related subjects. Dr. Loo has maintained continuous NIH grant funding (PI/co-PI) for the past 15+ years. She reviews for the NIH Child Psychopathology and Developmental Disabilities committee, as well as other local and international foundations, and is on the editorial board for the Journal of Attention Disorders and The ADHD Report. Dr. Loo's teaching and clinical activities are focused on comprehensive neuropsychological assessment of youth with pediatric (traumatic brain injury, epilepsy, brain tumors) and psychiatric (ADHD, Specific Learning Disorders, mood and anxiety) disorders. She oversees research and clinical training for a full spectrum of trainees interested in specializing in ADHD and related disorders. Dr. Loo wishes to contribute to moving the field forward by promoting evidence-based practices and training next generation clinician scientists in ADHD.
Lonnie Zeltzer, MD: Lonnie Zeltzer, M.D., is a Distinguished Research Professor of Pediatrics, Anesthesiology, Psychiatry and Biobehavioral Sciences at the David Geffen School of Medicine at UCLA and Immediate Past-Director of the UCLA Pediatric Pain and Palliative Care Program. She is a co-author on the Institute of Medicine report on Transforming Pain in America and is a member of the national steering committee assigned to provide directions for pain research at the National Institutes of Health (NIH).  She has received, among other awards, a Mayday Pain and Policy Fellowship and the 2005 Jeffrey Lawson Award for Advocacy in Children's Pain Relief from the American Pain Society (APS).  Her UCLA integrative pediatric pain program received a 2009 Clinical Centers of Excellence in Pain Management Award from APS and a 2012 award from the Southern California Cancer Pain Initiative.  She is active in advocacy for pain care and research. She was an invited member of the Institute of Medicine National Expert Panel on pain in American and was a co-author of the IOM publication on the committee findings in 2011. She was an invited member of the Centers for Disease Control (CDC) Special Advisor on The State of Opioids in America. She is also an invited member of the FDA Committee on Analgesia, Anesthesia, and Addiction, where new pain-related drugs are given FDA approval or not, as well as an invited member of the Expert Advisory Committee on Hemoglobinopathies as a pain expert for the National Heart, Lung, and Blood Institute (NHLBI) at NIH.  She is also on an expert panel for the NIH on a national study on a mind-body intervention for teens with fibromyalgia. She is also a member of the national Autism Think Tank as a pain expert in autism. Her research includes yoga, mindfulness, hypnotherapy, and other self-help interventions, including mobile technologies, to help children and adolescents who have chronic pain, as well as understanding biopsychosocial pain mechanisms in irritable bowel syndrome, cancer, sickle cell disease, headaches, dysmenorrhea, and other conditions. She has over 350 research publications on childhood pain and complementary therapies, has written more than 80 chapters, and published her first book for parents on chronic pain in childhood (HarperCollins, 2005) and her second book for parents on chronic pain in children and young adults (Shilysca Press, 2016).
Organizer of Attention Issues, School Stress, and Pain in the Time of COVID