Description
We only have two spots left, so sign up today and take the journey of a lifetime. Email Sharon@yogatalkretreats.com to secure your spot and RSVP on Facebook.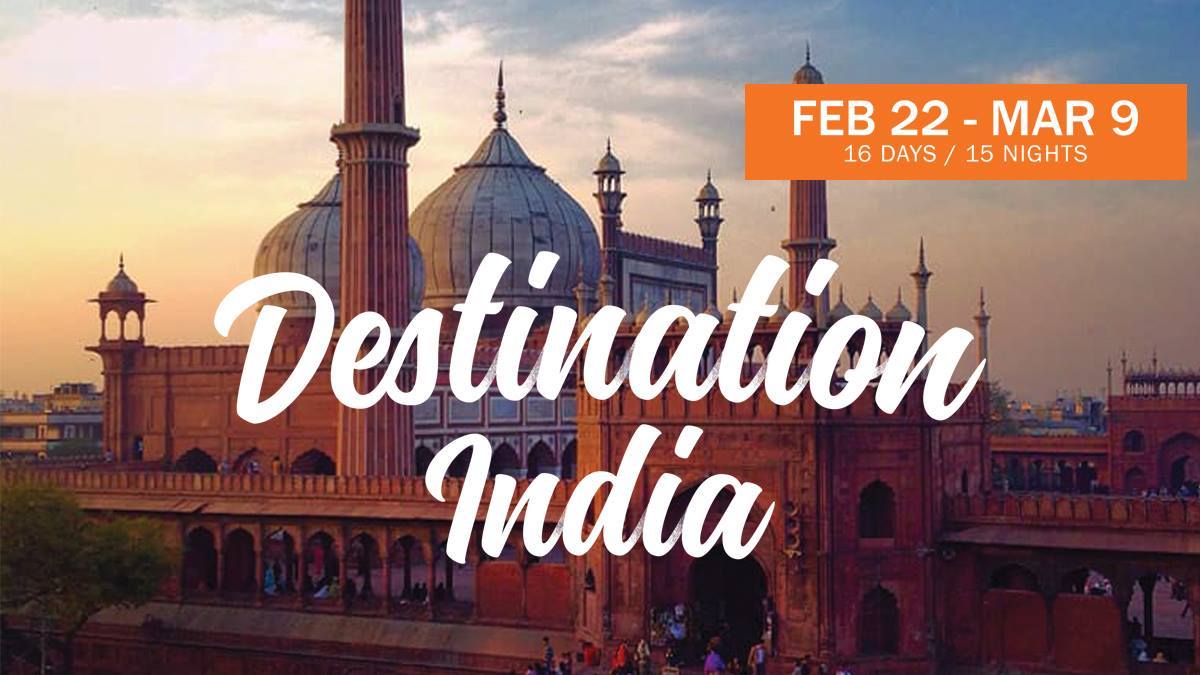 Destination India is a 16-day/15 night trip to India that blends the infinite richness of Northern India with the 18th Annual International Yoga Festival and India's Festival of Colors.
When you attend the International Yoga Festival you will strengthen your practice and deepen your spiritual connection to the Self. Your accommodations, transportation, classes and meals are included. Our experienced and local staff will accompany you throughout the journey, so you can focus your energy on the boundless learning, creativity and spiritual opportunities that India has to offer!

See the FULL itinerary at www.yogatalkretreats.com/yoga-itinerary
The cost of the trip is $2,900, so secure your spot today with a deposit. The balance - $1,900, is due December 18th. If you would like to make just one payment, visit www.yogatalkretreats.com/registration to pay in full. Please note this does not cover your flight or visas.