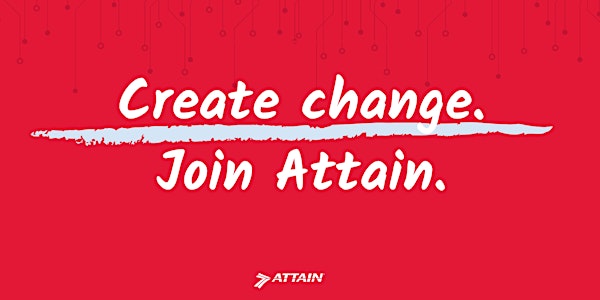 Attain Virtual Hiring Event April 2020
Description
Join us on Thursday, April 16 for a virtual hiring event.
We're currently seeking talented professionals for a variety roles. Join us for an online hiring event where you can talk with our hiring managers, get to know Attain, and discuss ways you can use your skills to make an imact.
The event will be held between 1:00p and 6:00p EDT, and you'll have the opportunity to select a slot within that timeframe. After registration, your dedicated 30 minute time slot + event link will be assigned no later than 48 hours in advance, and will come directly from a member of the Attain recruiting team.
Please note: To participate in the virtual hiring event, you must first unload your resume to the SurveyMonkey link provided in your registration.