AT&T WebRTC API Coding Workshop (Sunnyvale – AFTERNOON) - Free

Tuesday, June 23, 2015 from 12:00 PM to 4:00 PM (PDT)
Event Details
Free AFTERNOON WebRTC workshop on the AT&T Enhanced WebRTC API
"I just got home from the AT&T workshop tonight and WOW!  I am so glad I went." (Chicago attendee)
Can't make it in the afternoon? Then come to our evening DevLab. 
Have you heard about WebRTC? Do you want to try it out? Now's your chance! Join the AT&T Developer Program for a free, 3-hour afternoon coding workshop on the AT&T Enhanced WebRTC API. 
Analysts agree that WebRTC is one of the most disruptive telecommunications technologies to hit the street in years. The reason: WebRTC is not just about calling and conferencing apps, though it does those well. The real power is that it allows voice and video communications to easily be added to any web app. Just think of how that could increase the customer engagement of your applications!
This is not an AT&T marketing pitch, but rather a 3-hour, hands-on coding workshop taught by the AT&T subject matter experts who helped develop and deploy our WebRTC service. We will walk through various coding examples then provide help as you go through the lab exercises yourself. The workshop will focus on a carrier-agnostic version of the AT&T API and will work with any web app running in Chrome. So come to the workshop to learn this exciting technology, network with AT&T experts and your fellow developers, and have some fun!
An extra perk? Attendees will be entered in a drawing for an Acer Chromebook!

The event is free and we will be serving lunch. Space is limited so register now.
Find out how carrier APIs from the AT&T Developer Program can benefit you, your app, and your customers. We look forward to meeting you!
"I walked out of there feeling like an API rockstar."
Does a later workshop better suit your needs? Then come to our evening DevLab training session that goes from 5:00 p.m. to 9:00 p.m. -- same content, just a different time! You can register for it here.
Schedule
| | |
| --- | --- |
| 12:00 p.m. - 1:00 p.m. | Registration & Lunch |
| 1:00 p.m. - 4:00 p.m. | AT&T Enhanced WebRTC API |
Join the San Francisco Bay Area DevLab Coding Workshops meetup to stay up to date on future AT&T events.
In partnership with
Venue

Plug and Play Tech Center is a business accelerator that specializes in growing tech startups. Headquartered in Sunnyvale, CA, Plug and Play's global network includes 300+ tech startups, 180+ investors and a community of leading universities and corporate partners. From unique industry networking events, education and immersion programs to M&A, Plug and Play has everything tech startups need to get organized, connect, and grow.
So come on over and have a great time in Sunnyvale!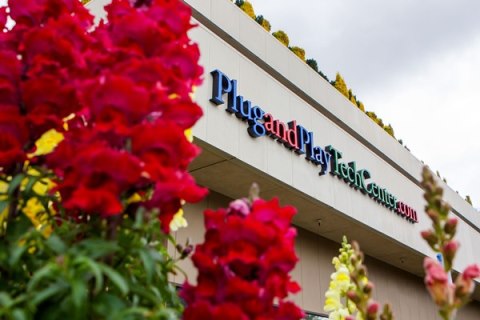 Previous DevLabs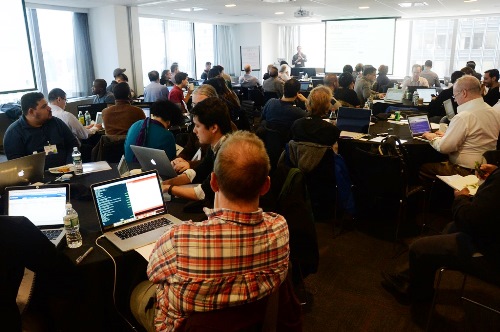 New York DevLab 2015
Technical Details for Lab Exercises (please set up ahead of time)
Technology:
Node.js (v0.10.x or later. Install it as Admin)
Development Machine:
Windows 7 or later (Preferred Windows 8.1)
OR
Mac OS X (Lion or later)
Development Environment:
A text editor
Browser:
Chrome v41 or later
Connectivity:
A user's browser should be able to:
Organizer
AT&T Developer Program OLD C
AT&T WebRTC API Coding Workshop (Sunnyvale – AFTERNOON) - Free