AT&T | SIC Mobile App Hackathon - Wearables (Seattle)
When and where
Location
REACTOR 2820 Elliott Ave Seattle, WA 98121
Description
Seattle Interactive Conference and the AT&T Developer Program, with support from Plantronics, Cobalt, Greenqloud and Microsoft, have partnered to create a unique Hackathon event on the weekend of October 26-27 at REACTOR, 2820 Elliott Ave at Broad St, Seattle, WA 98121 (new venue), immediately prior to SIC.

This hackathon will be focused on wearables (yes, things you can wear, anywhere on your body) and gaming apps. We will have Cypress PSOC boards and ARM mBed boards (similar to Arduino). In addition to this, we will have additional breadboards and other complemetary hardware for your building delight. Of course, you are also welcome to bring your own parts.

AT&T will also be introducing it's M2X platform, a cloud-based data storage service and management toolset built for the "Internet of Things". The M2X API gathers real-time data from connected machines and translates that data into meaningful information for quick decisions, automated actions, and strategic analysis. Learn more about M2X at m2x.att.com

What We Supply: Quick presentations and code samples to help bootstrap your hacking, food to keep you going, and caffeine to keep you awake. Along with technical advisers to assist you in building faster, smarter, and with new tools.

What You Bring: Your laptop, skills & ideas. Come with a collaborative, team-focused mindset and/or team up in advance on Twitter/Facebook/Google+ via the #sichack hashtag. Whether you are a highly trained developer and code in Ruby/PHP/.NET or are a designer and only work with Illustrator, you are invited to attend this event. Every group needs a good balance of talent and your development skills are needed!

Event Schedule: The following is a list of the weekends agenda:
SATURDAY

10AM - 4PM Saturday - Kickoff event with drinks, networking, and developer dating which leads into idea pitches and team formation. There will also be an address from Cypress Semiconductor, with instruction help from their team.

1PM - 2PM Mobile Food Truck Lunch provided by Cobalt.

2PM - Initial Pitch on Saturday - Verbal only - you pitch your idea and we make sure it is unique and tech is solid. We'll then align you with Dev resources.

5PM Dinner provided by Microsoft.

6PM - Saturday Evening - 2nd round of idea refinement. We'll continue to work with you and your team to refine your concept.
12AM - Saturday Evening - End of the night. Go home, get some rest and come back the next day refreshed!
SUNDAY
10AM Panera Bread Breakfast items will be provided by GreenQloud.
10AM - 4PM Sunday - The last day of fun continues with the hackathon going full steam ahead. Work with the teams that you formed the night before to produce your app.
4PM - Sunday Afternoon - Time to formally pitch your concept to our team. Pitches start promptly at 4PM and are limited to three (3) minutes per team. No power points. We will select a group of five finalists from here.

Finalists Present at SIC: The five finalists will then present their concepts at the Seattle Interactive Conference on Tuesday afternoon, on-stage and in front of our hand-selected industry judges:

John Cook, Co-Founder & Technology Reporter at Geekwire.com
Rebecca Kaden, Partner at Maveron
Michelle Goldberg, Partner at Ignition Partners
Hanson Hosein, Director of the Communication Leadership Graduate Program, UW
James Whittaker, Partner Technical Evangelist at Microsoft
Tim Ieong, Principal Architetect at Cobalt
Staff members from HaikuDeck.com will be available and on-site to help you with your presentations for Tuesday if you are selected as a finalist. The winner of the hackathon will have the option available to them to showcase their product at SIC 2014.

Prizes: The following prizes are experiential and geared towards accelerating you towards a successful business as well as expanding your network and industry knowledge. Prizes will be provided by the following sponsors: AT&T, Microsoft, Colbalt and GreenQloud.

Best Hackathon Overall App

1st Place


$500 in Gift Cards for the team to split; Free SIC Gold conference passes for 2014, Nokia Windows Phone, Microsoft Kinect,

Microsoft Arc Touch Mouse




2nd Place


$300 in Gift Cards for the team to split; Free SIC Gold conference passes for 2014, Microsoft Kinect, Microsoft PC Games Age of Empires III & Flight Simulator X,

Microsoft Arc Touch Mouse




3rd Place

$200 in Gift Cards for the team to split; Free SIC Gold conference passes for 2014,

Microsoft PC Games Age of Empires III & Flight Simulator X, Microsoft Arc Touch Mouse

Best Use of Plantronics Technology


1st Place

$500 for the team to split

PLT team members on site will also be giving away a limited number of awesome PLT headsets [Gamecom 780, BackBeatGo2 and Voyager Legend] to a few lucky devs using PLT technology in their app solution
Hackathon Legal.
Social Media.
Follow us @attdeveloper & @seattleinteract for live updates and photos from the event.
---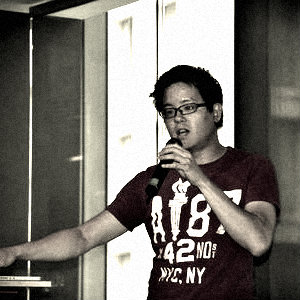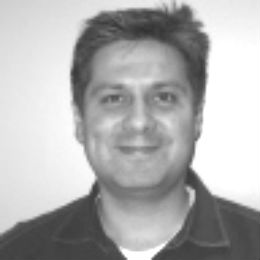 Alex Donn,
a Developer Evangelist with the AT&T Developer Program, is based out of sunny Seattle! His passion is educating developers young and old about mobile application development best practices through events like hackathons that fuse the collective interests of multiple technology and business leaders.
Cary Bran works for Plantronics out of his backyard shed located in Seattle, Washington. His job title is Senior Director, Innovations and New Ventures and the fearless leader of PLT Labs. He has a BS in Computer Science and an MBA from the Foster School of Business at the University of Washington.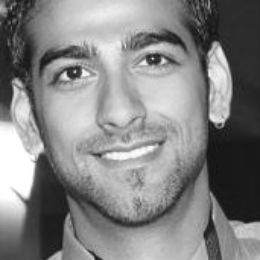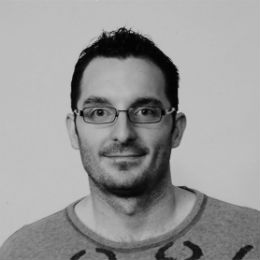 Gagan Luthra'
is a Product Marketing Manager at Cypress Semiconductors. His specialties include embedded systems, mixed-signal systems, microcontrollers, and SoC (System on Chip). Gagan attended Washington State University where he received his Bachelor of Science degree in Electrical Engineering.
Josh Hollenbeck
is a Senior Software Developer for CitrusByte and has been programming since youth. He has worked on numerous client projects for established companies and start-ups; and is armed with a vast language skill-set and has a knack for quickly tackling any area of the unknown.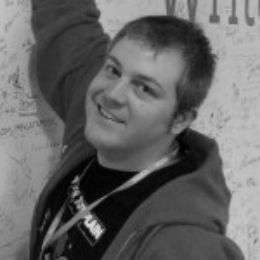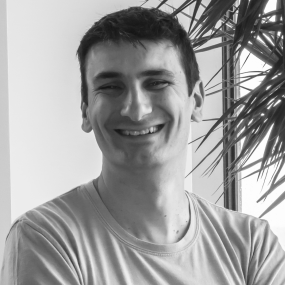 Luke Burtis is the Co-Founder of a unique Seattle based incubator called HouseOgames. He is an enabler! From finding partners for our teams, to devices for the program, and mentors to help coach the teams to success. The running joke around the house is, "Need Something? Email Luke"!
Maurizio Macagno is a former software professional with over 20 years of software development and technical program management experience, on a great breadth of technologies and industries. Started his journey in the industrial automation arena, writing firmware and control software for automation devices. Moved to the research field in the telco industry, working at a Fortune Global 500 telecom company in Italy. Joined Microsoft Italy in 1999, where he worked for 6 years as a consultant and solution architect for top Italian Microsoft customers in the banking, retail, military, telco and manufacturing industries. Moved to USA in 2005 to later join Microsoft Xbox / Entertainment division, where he served as a Senior Program Manager for Xbox LIVE services until early 2013.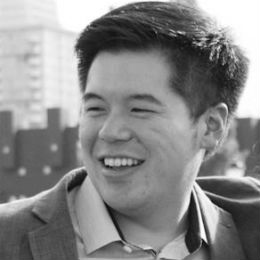 Johnny Liu, as a part of NeuroSky's founding team, has been instrumental in NeuroSky's product and business development across the last 8 years. His projects, from early headset prototypes to Developer API's, have helped define today's consumer Brain-Computer Interface. As the Director of NeuroSky's Developer Program, Johnny collaborates with other innovators and hackers towards the next wave of applications.
---
Sponsors